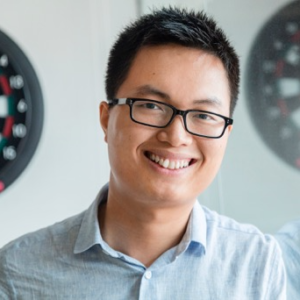 Hi there,
This is Chandler. I have been writing on this blog since 2006. I studied engineering at university but fell in love with digital marketing (performance marketing to be exact) in my second year. I didn't know what digital marketing was or where it would lead me back then and just followed what I loved to do. My first paycheck was at least thirty percent lower than what it could be if I followed my engineering background. As it turns out, following your passion is a lot more fun and rewarding. 
Now, I am a Vice President, Global Google Performance Lead, at Essence, a global data and measurement-driven agency. 
I am now living on the west coast of the US, helping our client to define the future of performance marketing. 
Besides my work, I also write and publish books about team management or Vietnam digital marketing fundamentals, search engine marketing in the mobile ages.
As I recently relocated to the US, I started this group "Asian Expats in the US" to share tips with people who just moved or about to move to the US, like us.
You can also find me on LinkedIn, Twitter, Facebook or email me chandlerblog@gmail.com.
I often judge at various industry events like:
Tangrams Asia Marketing effectiveness and strategy
I am also featured on Mumbrella Asia or Campaign Asia, Top Vietnamese brands 2019 comments here and here, etc.
Last but not least, if you like the content on this blog and want to buy me coffee, you can use Paypal here.