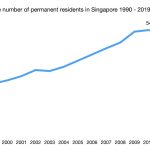 As a foreigner living in Singapore, I am curious to understand what General Election 2020 means for us. I want to answer questions like:
Is it getting easier or more difficult to apply for PR in Singapore?
The same question about getting Singapore citizenship
For friends who want to go to Singapore to work, is it easier or harder to get employment passes?