Today is the first day of Innovfest unbound 2019. It is easily the most prominent event about innovation in Singapore, with about 18,000 attendees. After the first day, here are my key takeaways:
Continue to expect substantial support from the government and a very accommodative regulatory environment in Singapore.
Diversity is a lot better at this event. I can see gender, racial, cultural diversity across panels. While I wasn't at Cannes last week, I was told that diversity was a big issue there.
It is a good space for government, industries, and entrepreneurs to discuss key issues
In comparison to conversations at the World Economic Forum in Davos, or videos from Stanford eCorner, the quality of the conversation at Singapore Innovfest unbound is not as good. A few free videos about AI conversations at Davos that I really like 2017 Artificial intelligence, Davos 2019 when global orders fail.
You may say that well, that is apple and orange comparison. To some degrees, I agree with you there. For someone like me, I have the choice of staying at home, watching these free videos on the internet, or spending a couple of hundred dollars to join the event in person. If your primary purpose is networking, then, course, an event with thousands of people is better.
My advices for next year:
Continue to have journalists to be the moderators. Some of them ask really good questions.
Start to have a way for the audience to send live questions during panel discussion so that the moderator can choose whether to ask those questions.
Stop using manual registration. It is an event about innovation after all so delegates should not have to queue up in a long line to get their badge. Please have a simple app.
Start the event on time.
Some pictures taken by me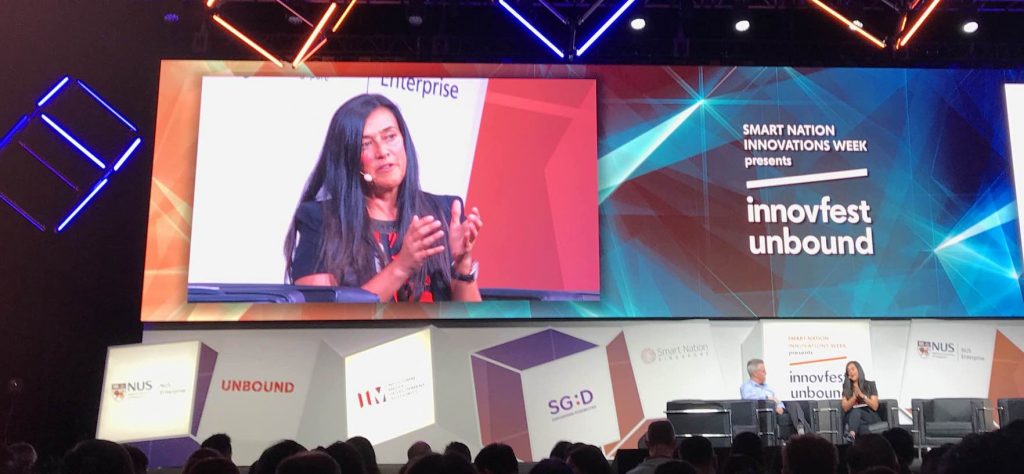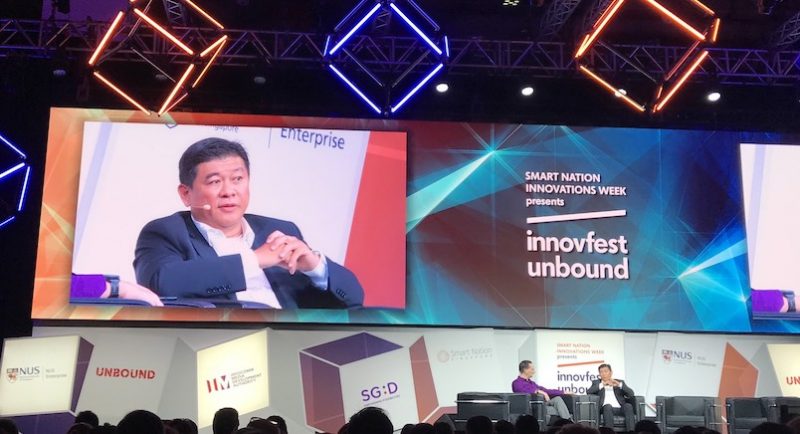 Tim Culpan (Technology Columnist – Bloomberg Opinion) asked Weiming sharp questions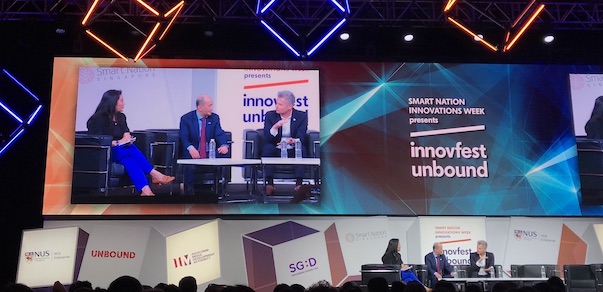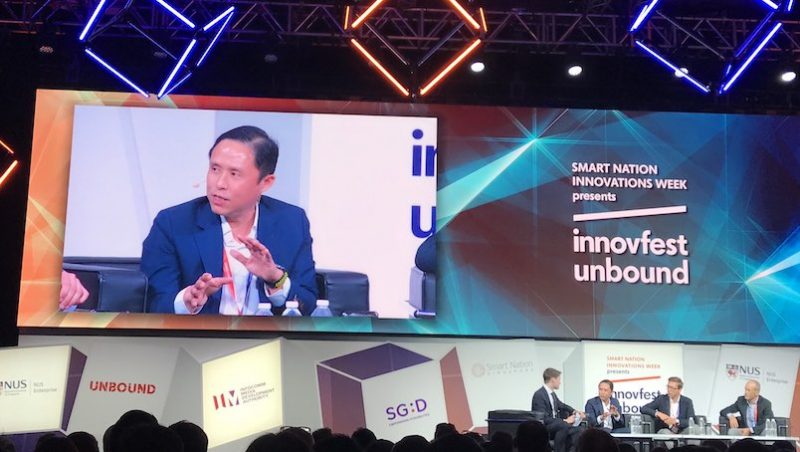 I like the questions posed by Rich from the BBC and answers from Ka Hoe. Ka Hoe hit the nail in the head when he said that all of the mobility solutions (ride hailing, shared bikes, scooters, etc.) need to work together as what city needs to solve is congestion.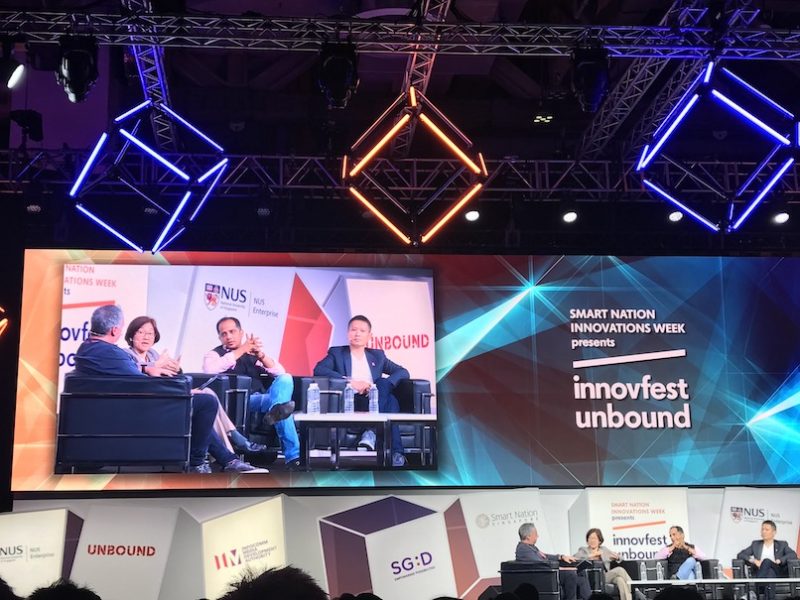 I am impressed with answers given by all three of the panelists.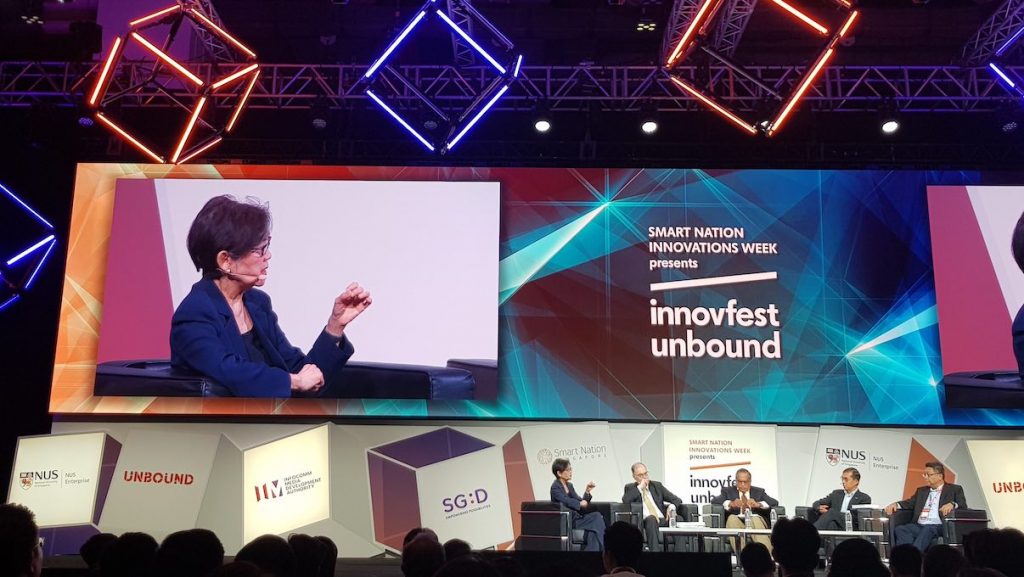 I enjoyed the discussion about "Is your city smart enough?", moderated by Madam Heng Chee Chan. She came well prepared with sharp questions.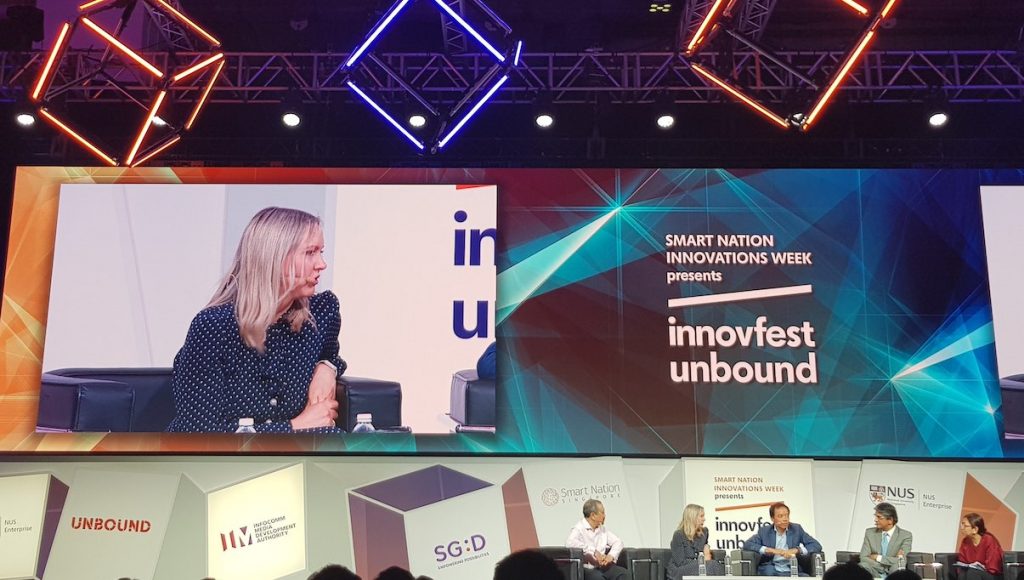 I like it when Jennifer from HSBC said that for B2B, previously Fintech firms were just called vendors :). Banks have been working with vendors for a long time, and now they just got "fancier" names.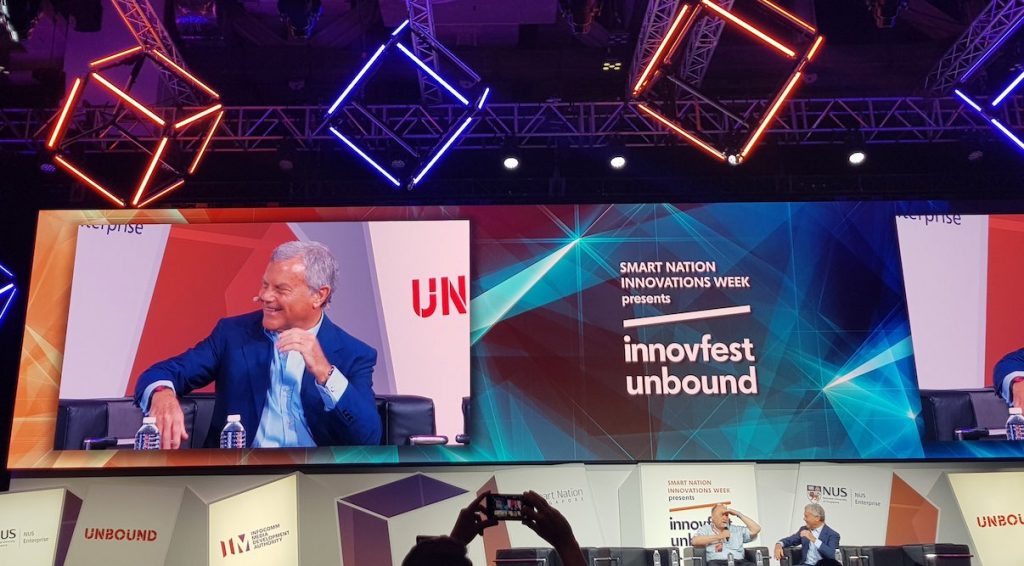 While the discussion between Sir Martin Sorrell and Yossi Vardi is entertaining (due to their banter), the content is not new. If you read the Wall Street Journal or the Financial Times regularly, you find Martin articulation of each region state familiar.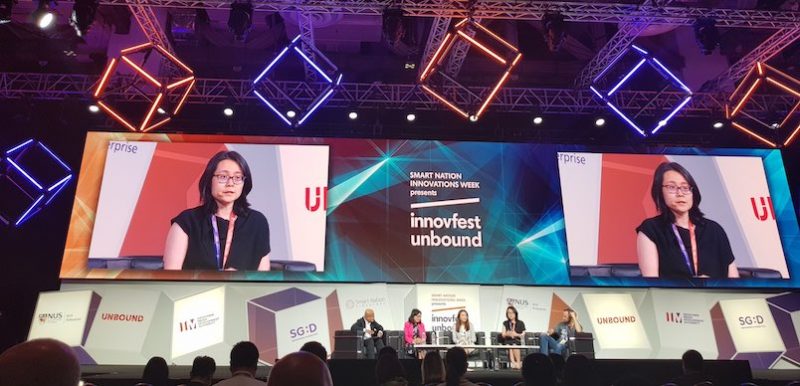 tThat's all from me.
Thanks,
Chandler
P.S: I spent my day at the main stage area so I can't review discussion in other areas.