11 years ago (2008) I wrote an article on Vietnamese digital industry SWOT analysis. Up until today, there are still readers who have found my blog through that post so I decided to update some key facts about Vietnam Digital Marketing
1. After 10 years, Vietnam internet users increased 3 times to about 56 million with 57% penetration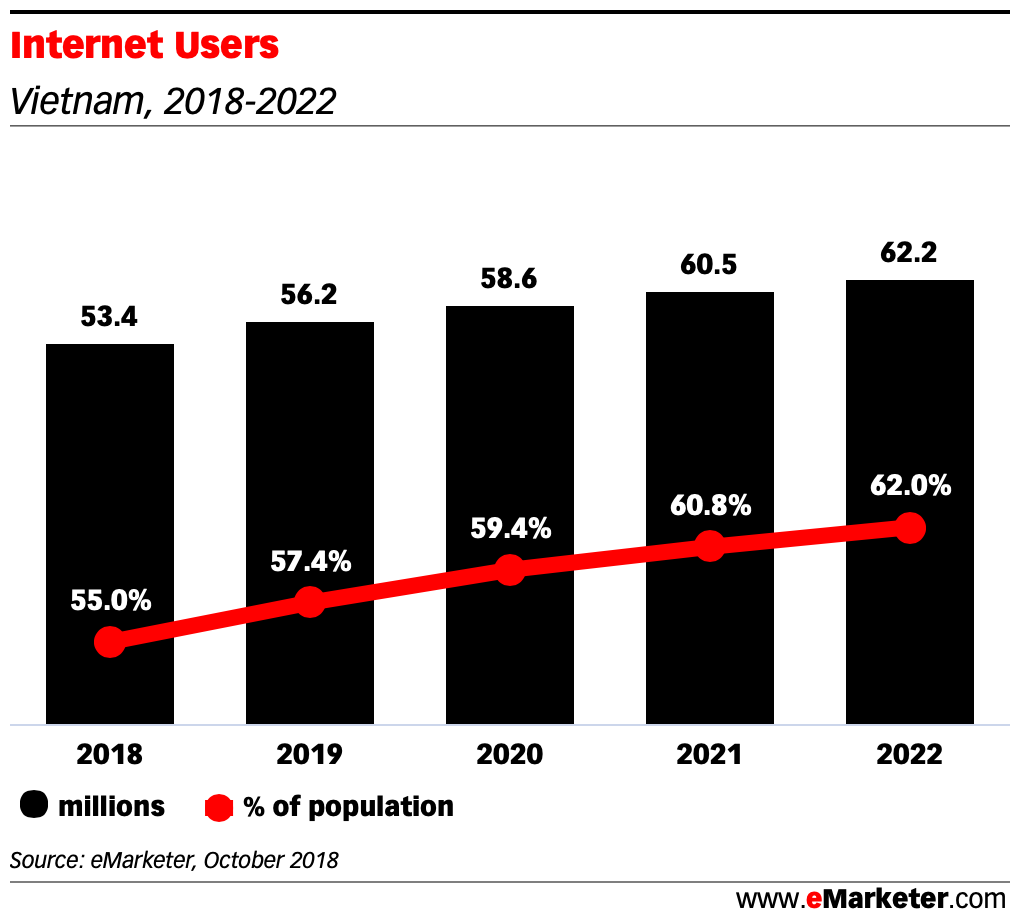 2. Smartphone users in Vietnam is around 50M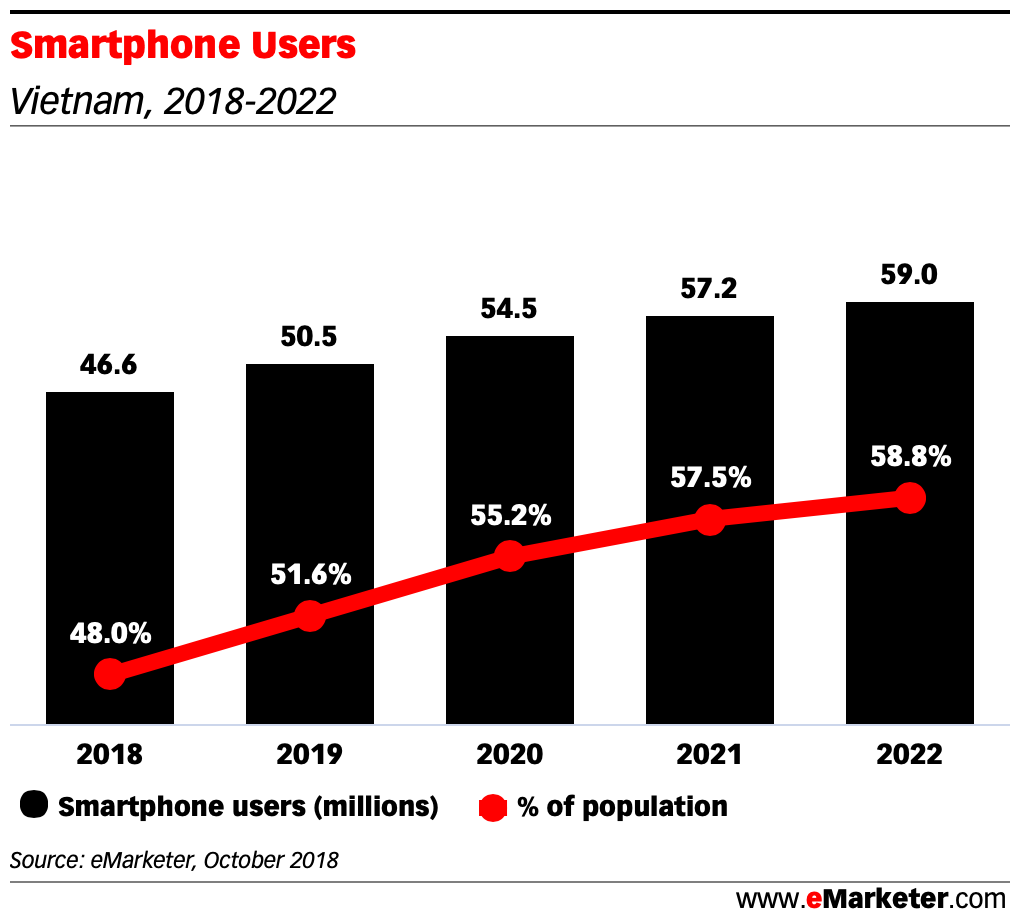 The cost of 1GB mobile data in Vietnam is amongst the lowest in the developing economies. This helps to make mobile data accessible to many Vietnamese
3. Vietnam expected school years: 12.7
According to United nation development program, Vietnam literacy rate is at 93.5% and the expected years of schooling is 12.7
4. Facebook dominates social network in Vietnam with 47 millions users (or penetration of about 90% of internet users)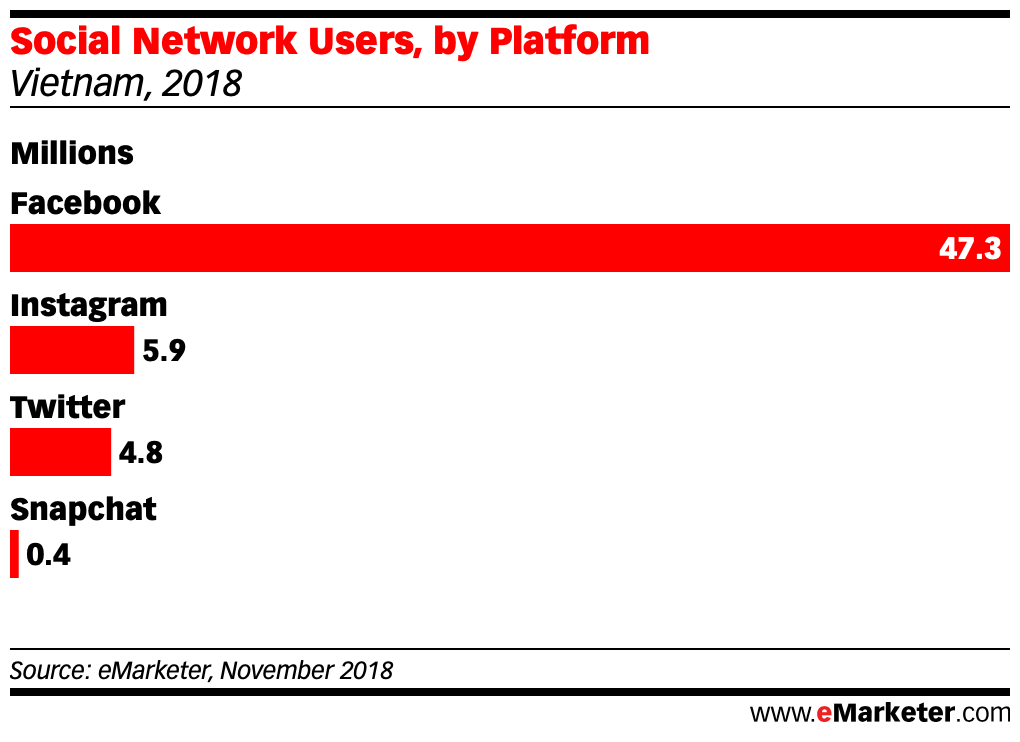 5. Zalo is the most popular mobile messaging in Vietnam
According to local newspaper, Zalo ( a locally developed Mobile messaging app) reached 100M registered user base worldwide with the majority of them are in Vietnam.
Another article suggested that Zalo monthly active users is around 35M.
While we don't know the exact number since VNG (the company who developed Zalo) doesn't disclose it.
6. Vietnam total ad spend is still quite small in comparison to other markets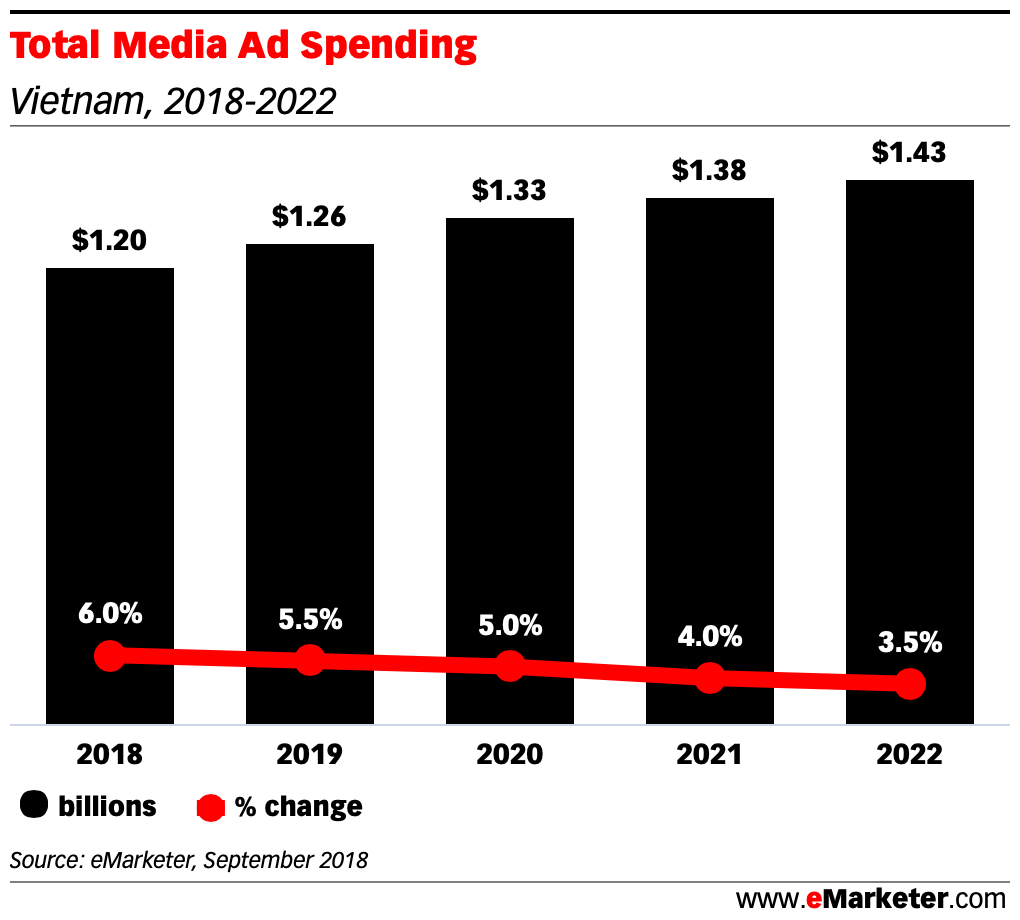 Vietnam ad spend per person is amongst the lowest in Asia, comparable to Indonesia and only higher than India.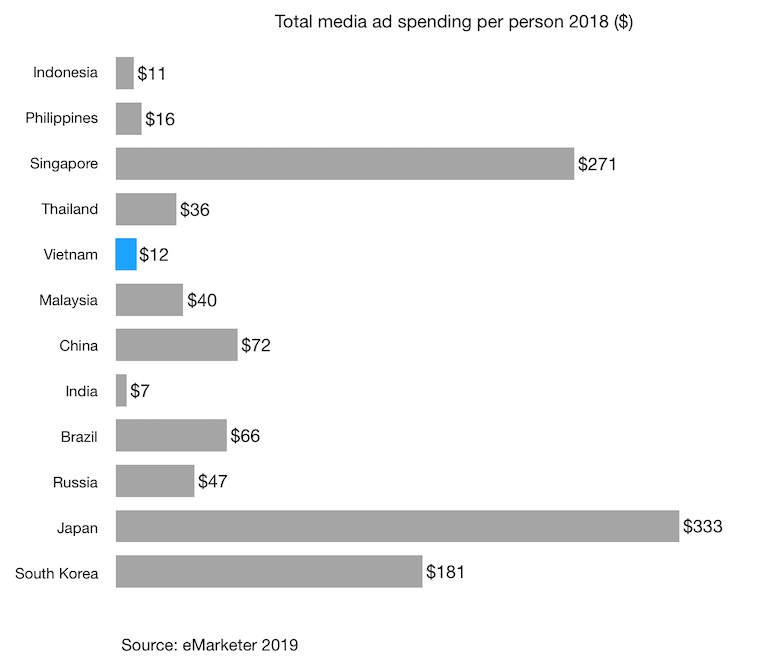 7. Vietnam ad market is still heavily dominated by traditional channels, with digital ad spend is only at 20% of total ad spend, well behind countries like China, Australia, Taiwan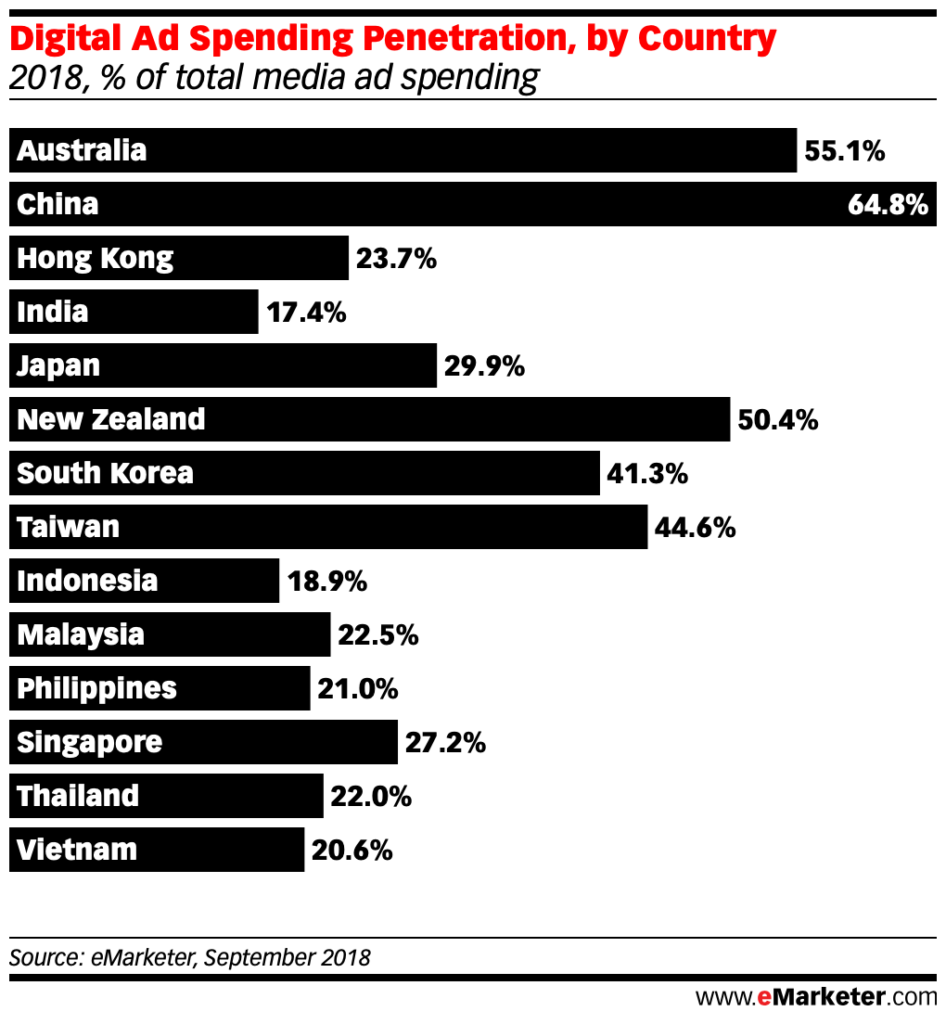 Mobile ad spend is expected to be 2/3 of total digital ad spend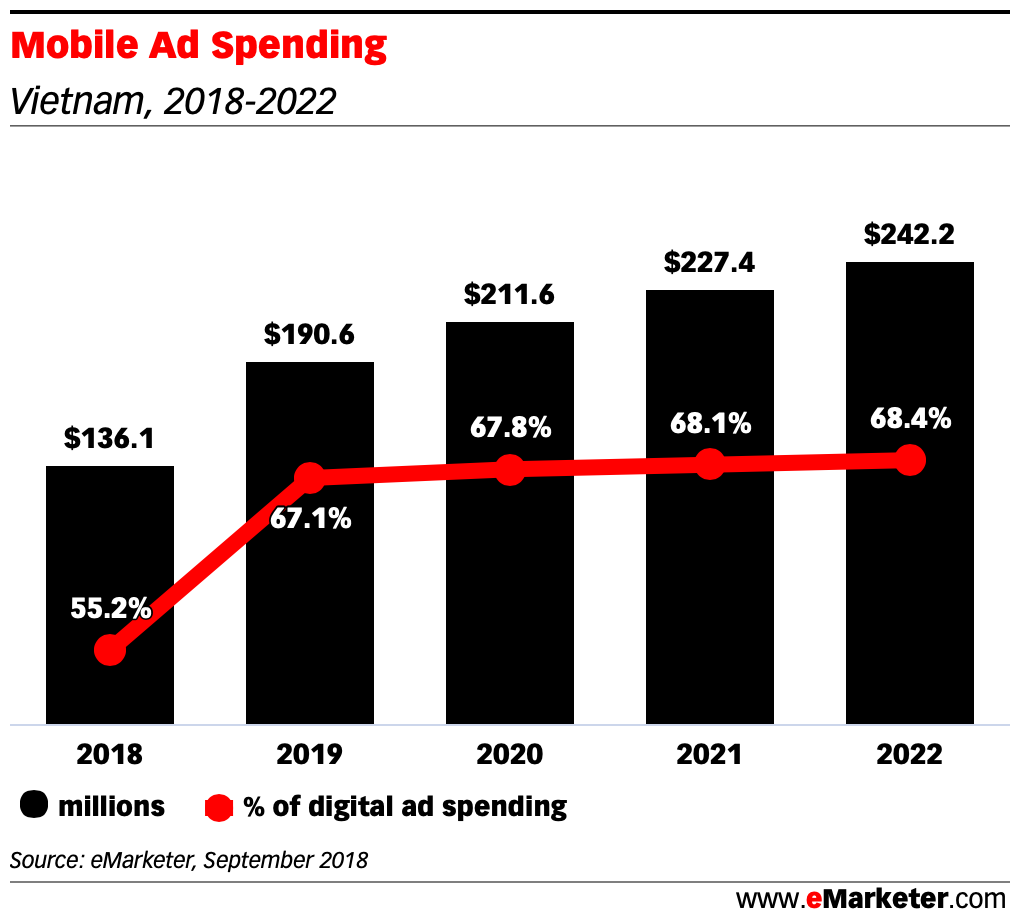 8. E-Commerce penetration in Vietnam is still very low (at less than 2%)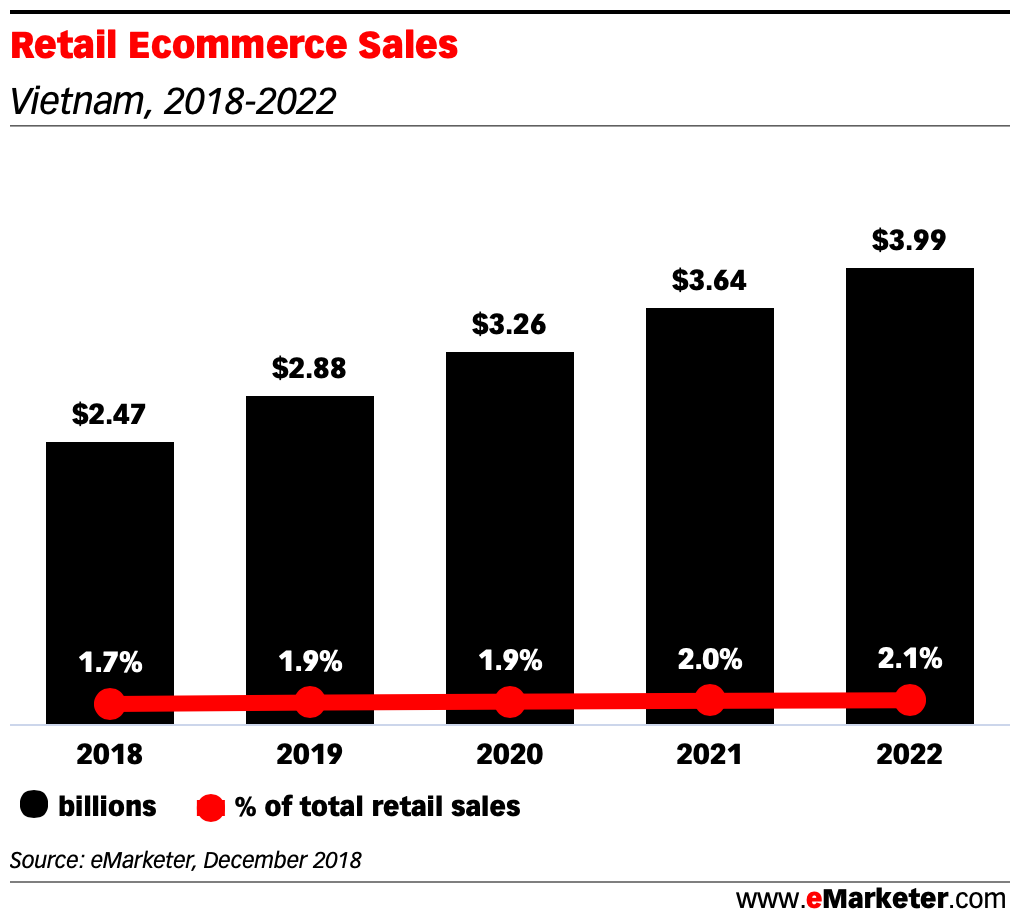 Mobile e-commerce is growing very quickly though at around 46% of total e-commerce sales in 2018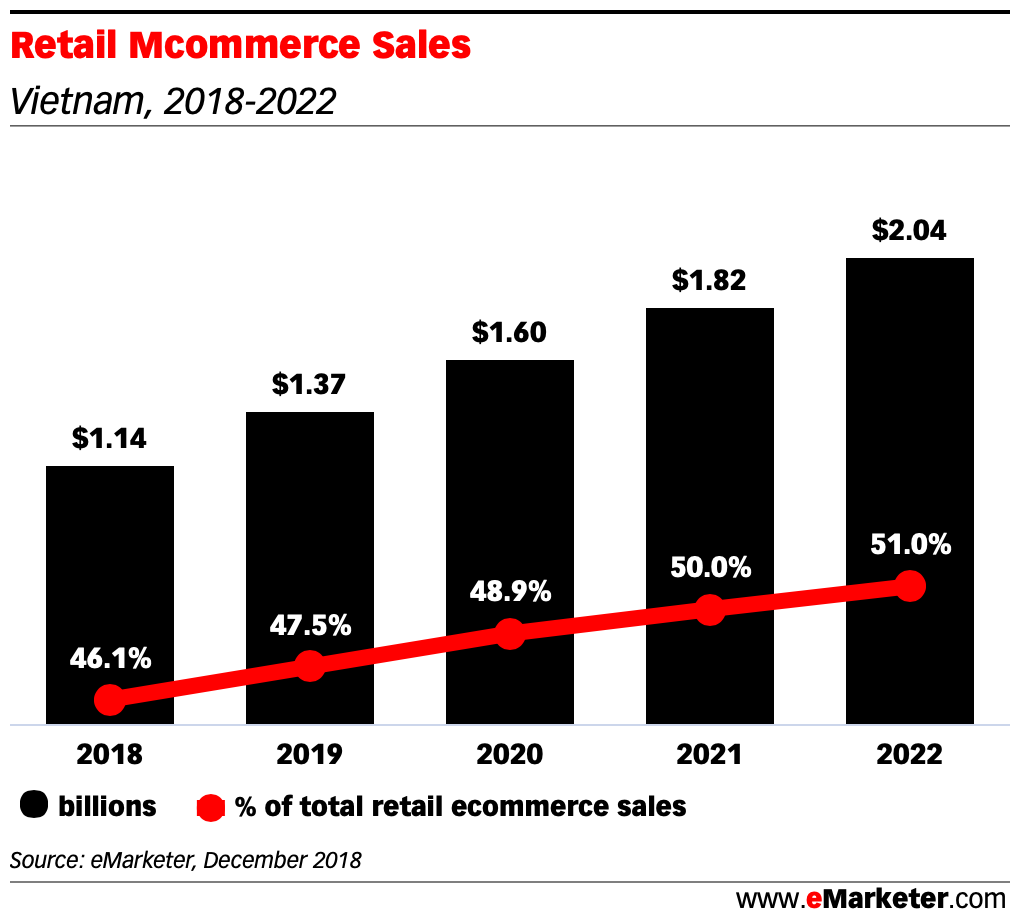 I hope you find the information helpful. If you want to know more about Vietnam e-commerce key facts and trends, explore more here.
If you have any questions, feel free to drop them below.
Cheers,
Chandler