Our family is fascinated with China. We love the country, the people, and of course the food. Every year, we often travel to China at least twice. We don't know Chinese, though so going to tier 2 or tier 3 cities in China can be difficult. This post will provide some useful information.
Translation app
Real-time translation apps are widely used in China, and they are good enough, so remember to install and try a few apps before you go. Many of them are free like Microsoft translation app. It can directly translate using voice or typing, so it works well for our family.
Rapid train system
Next, to travel within China, we like the rapid train system, it's comfortable and reliable. The train can go as fast as 350 km/h. If the train traveling time is less than 4 hours, we use the train rather than flight. The frequency is excellent, and you can exchange your tickets without charges. Of course, you need to pay the differences in fares between timings. To check the train timing, you can use different mobile apps like "China Trains". It has an English interface and useful Q&A section.
If you don't have WeChat pay like us, then you will need to buy the tickets at the station directly, or you can order through the app. Don't be alarm when you buy the train tickets through the app and they ask for your passport details, it is because the rapid train tickets in China are issued using the real name as per passport. Also, when you enter the train station, they will ask for your passport to check. It's like going through airport security. 
The picture below shows you how to read a train ticket in China, from travelchinaguide.com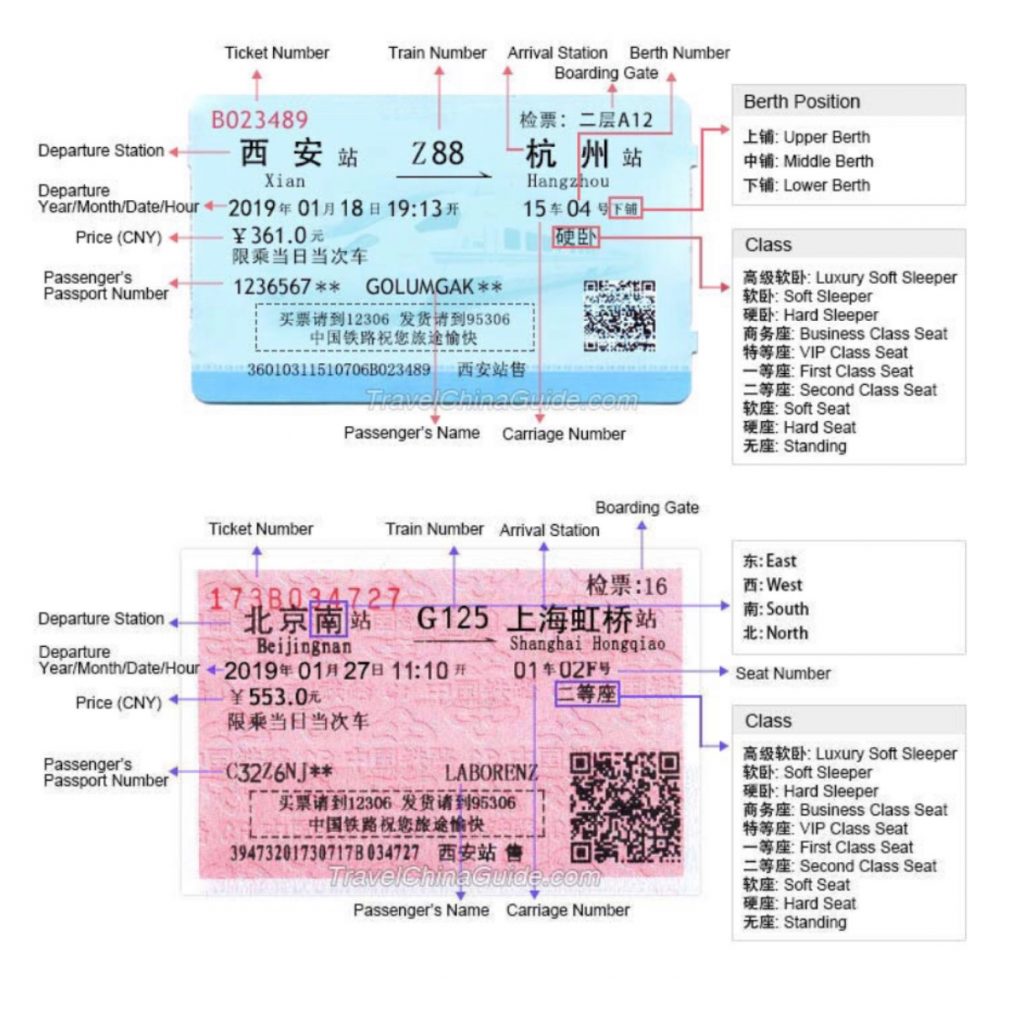 Didi for ride-hailing
I enjoy using Didi (Uber for China) in China. I can pay using international credit card. And the best part is that it has translation for commonly used phrases when you want to communicate to driver. The price per trip is very reasonable too.
Accommodation in Xian and
I often use the Marriott group with hotels like the Westin or JW Marriott. They have a lot of hotels in China, including at Xi'an or Chengdu. As we travel as a family and we don't know the language, convenience, peace of mind are the priority. The Westin has never failed us. They also offer gym gear rental (at a nominal fee) as well if you want to go to the gym and don't want to pack your running shoes. 
Bring cash or have Union pay
If you have Ali Pay or WeChat pay, that is the best option. But if you don't (like us), then try to get a Union Pay card before you go. Otherwise, bring cash since Visa and master cards are not favorable at all in Xi'an and Chengdu. You can still pay at the hotel, but it's quite inconvenient outside if you only have a visa or master card.
Mount Hua (or Huashan)
At Xi'an, b the terracotta warrior museum, mount Hua(or Huashan) is worth a visit. It's not far from Xi'an, and you can take a direct rapid train there under 30 mins. From Huashan North station to the mountain, it is about 10 – 15 mins drive. A simple Google search can show you many dangerous hiking routes. However, there are family-friendly options too. Our daughter was six years old when we visited Mount Hua, and she was fine. Overall, you can visit mount Hua and then back to Xi'an city center within one day or less.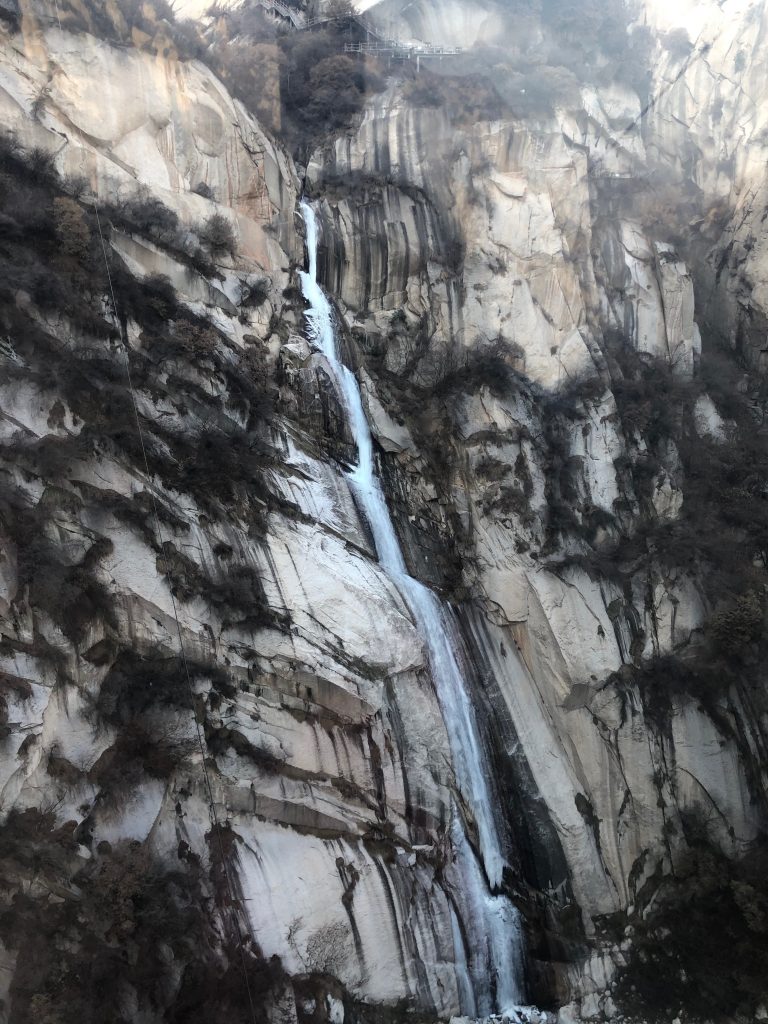 Emeishan
Near Chengdu, there is another mountain that is worth visiting, Emei Shan. There is a direct train between Chengdu and Emeishan. It takes about 1 hour by train. However, from the train station, it takes another 3-4 hours to go up to the top of the mountain, so it's best that you prepare to stay overnight if you decide to go. It snows during winter also, be prepared with enough warm clothes. Of course, the view is excellent on the mountain top.
Panda research base at Chengdu
My daughter loves to see the giant pandas. And there are so many of them at the research center. It won't take long to finish walking around the center, so perhaps half a day should be enough for you.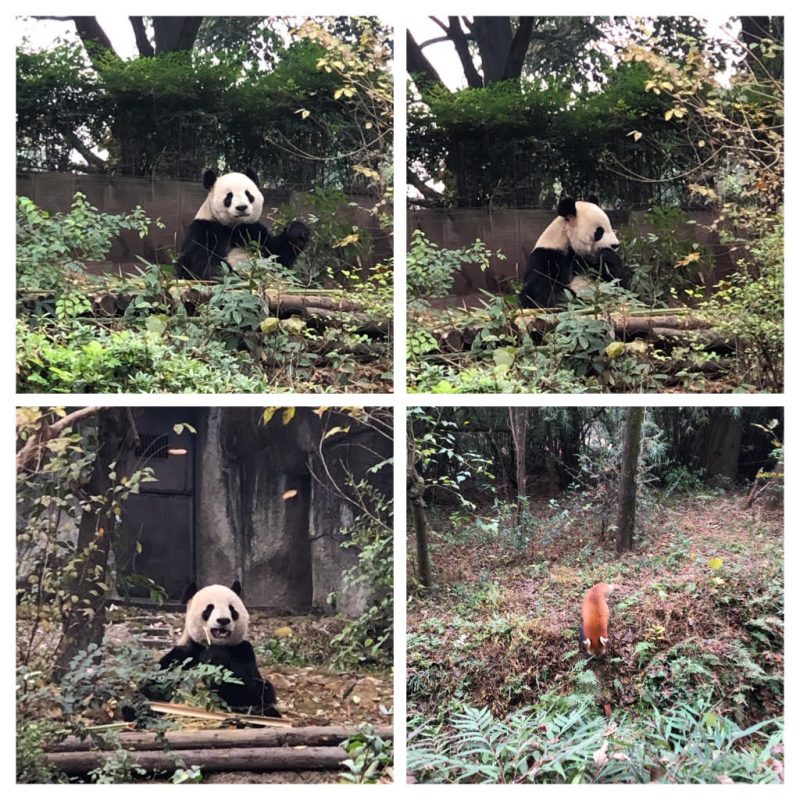 Food
We love Chinese food at Xi'an and Chengdu, from hotpot to vegetables. Do a simple search on Apple Map (i prefer Apple map) or take a look at trip advisor for useful suggestions. Google services don't work in China, so you can't use Google Map.
The translation app can help you to order food. It works really well. I really like the split screen interface for real time translation.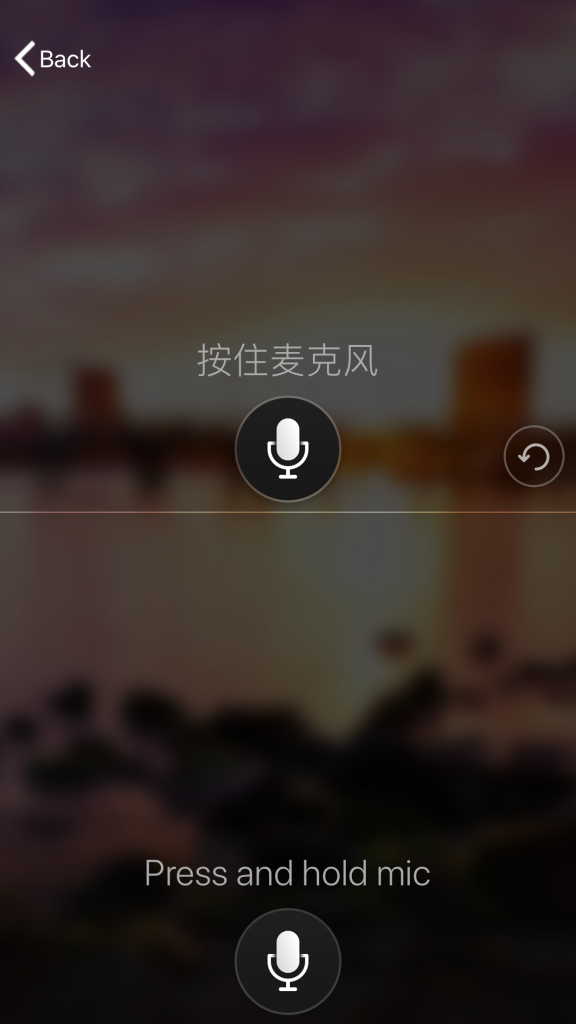 Hope you and your family enjoy your trip in China.
Thanks,
Chandler