This post is part of a series about Africa, the youngest continent on the planet (with the current median age of 18). Previously I wrote about South Africa media landscape. Today it is about Nigeria, the biggest economy in Africa.
Nigeria overview
World Bank has a great summary and I include some key facts below:
The population of approximately 197 million people.
A federation that consists of 36 autonomous states, Nigeria is a multi-ethnic and culturally diverse society.
Between 2006 and 2016, Nigeria's gross domestic product (GDP) grew at an average rate of 5.7% per year, as volatile oil prices drove growth to a high of 8% in 2006 and a low of -1.5% in 2016. While Nigeria's economy has performed much better in recent years than it did during previous boom-bust oil-price cycles, such as in the late 1970s or mid-1980s, oil prices continue to dominate the country's growth pattern.
As the oil sector is not labor-intensive, and the non-oil economy was still relatively weak, nearly a quarter of the workforce was unemployed in 2018; and another 20 percent under-employed.
While Nigeria has made some progress in socio-economic terms in recent years, its human capital development remains weak due to under-investment and the country ranked 152 of 157 countries in the World Bank's 2018 Human Capital Index.
Nigeria GDP per capita, using purchasing power parity is half of that of South Africa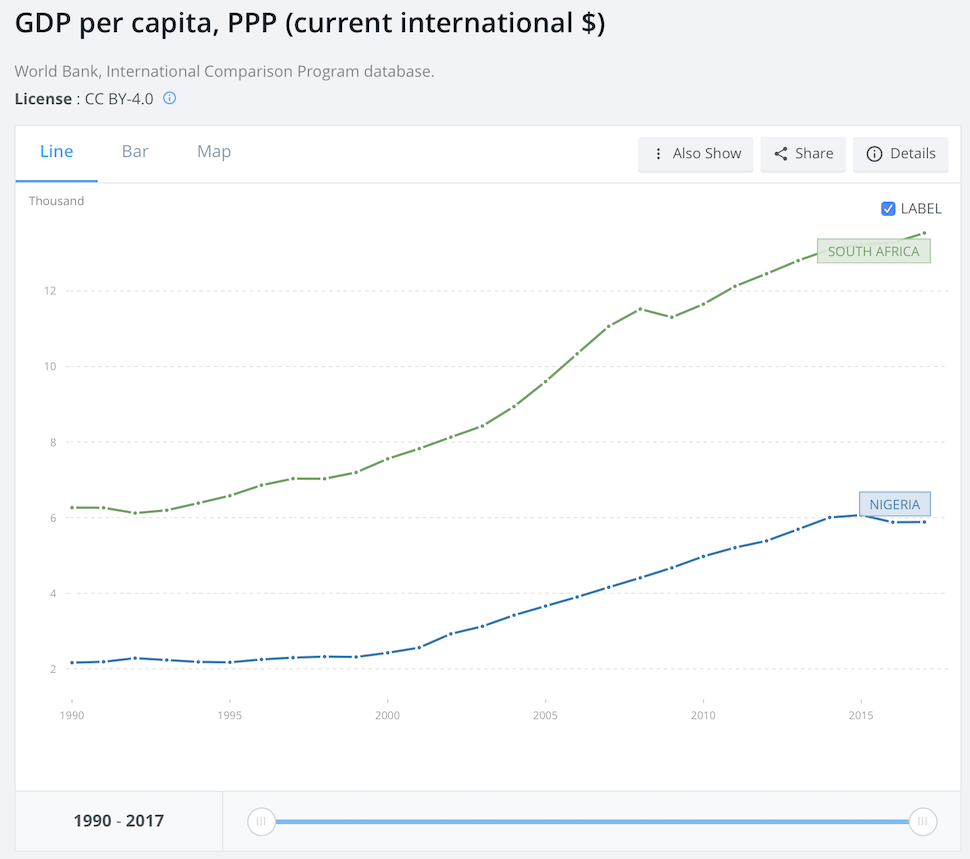 Internet penetration in Nigeria remains low (below 45%)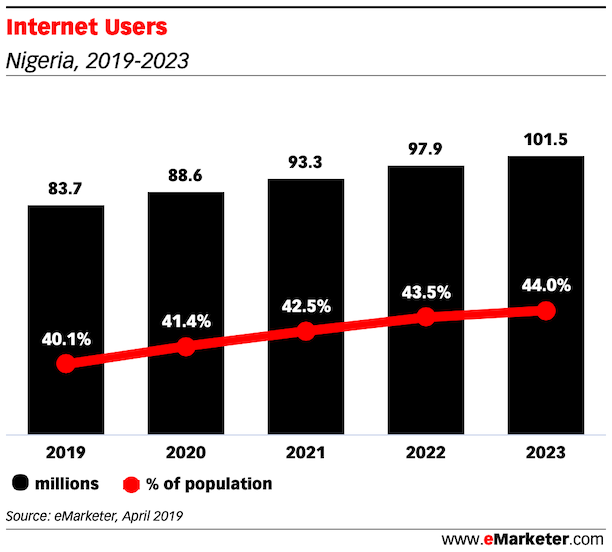 Mobile phone and smartphone penetration in Nigeria are also very low and have a lot of room to grow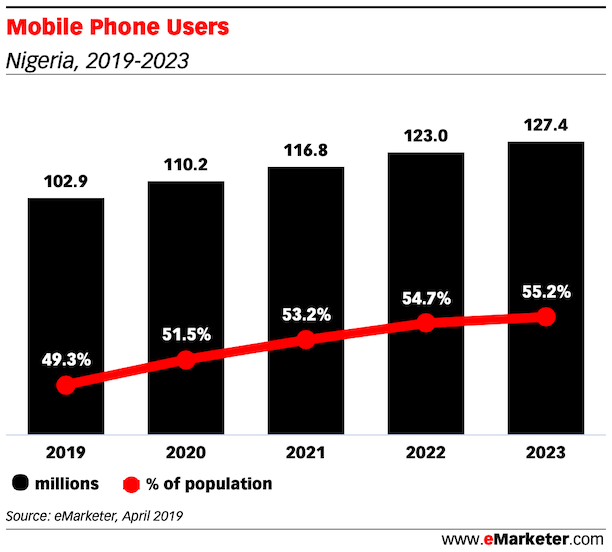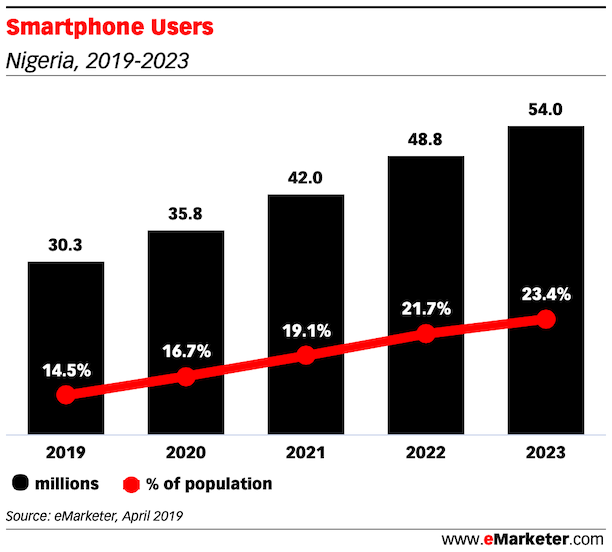 Given the low smartphone penetration, we don't expect mobile internet penetration in Nigeria to be of significance as well.
In the next 7 years, Nigeria will be among the top ten countries by mobile connections due to its population size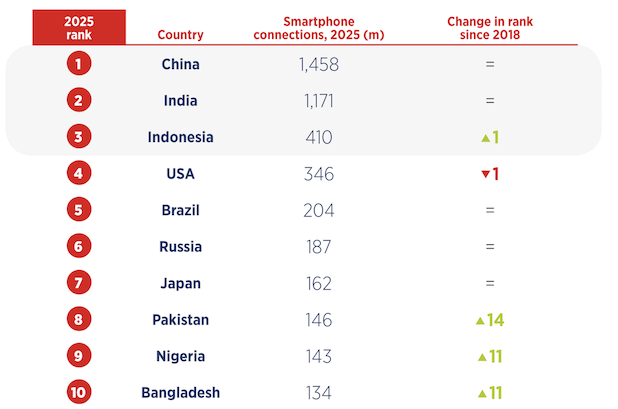 Data is from GSMA report 2019.
Nigerian total advertising spend is less than US $280M in 2018
Given that total advertising spend in 2017 was US$240M (or N88bn), it is safe to assume that total advertising spend in 2018 was less than US $280M. This is particularly safe, given the 3% reduction in advertising spend between 2017 and 2016.
Traditional media channels dominate advertising spend in Nigeria as expected.
Given the traditional nature of the market right now, it is not surprising to see that traditional channels have the majority share of the spend.
From the same article by Vanguard, TV took 37% of the market share in 2017, followed by OOH at 27% and then Print at 20%.
In summary, advertising in Nigeria is still at a tiny base, mainly due to the overall economic situation. While the internet and mobile penetration are increasing, it is still at less than 50%, so the country still has a long way to go.
Thanks,
Chandler