In this post, we will take a deep dive into Indonesia e-commerce landscape, its growth rate, key players. Some COVID 19 impact are included as well. It is an updated version of a similar post last year.
1. Indonesia Real GDP growth forecast is better than ASEAN-5, emerging & developing Asia, Brazil, and Mexico

Before we talk about e-commerce in Indonesia, it is important to look at key macroeconomics indicators for the market. These indicators will have an impact on consumer confidence and e-commerce growth rate.
At -0.3%, the Indonesia economy is forecasted to be in much better shape in 2020 than many ASEAN countries, emerging & developing Asia.
2. Indonesia GDP per capita, using purchasing power parity, is relatively high in comparison to other Asian countries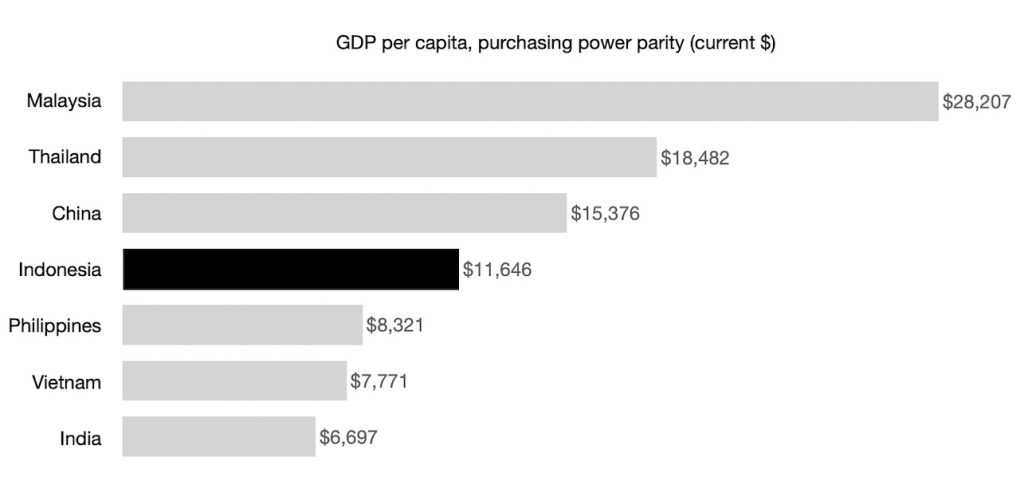 I prefer to use GDP per capita in PPP because it relates more to retail purchasing power, rather than the absolute value.
3. With a population of more than 260M, Indonesia total retail market size is Still Modest in comparison to other Asia countries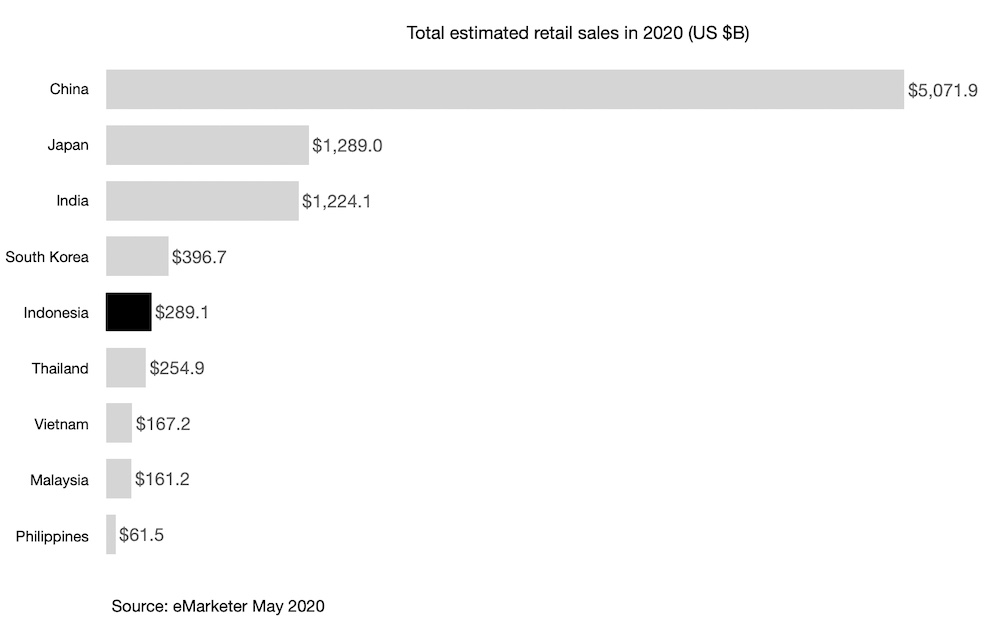 Due to the modest size of the retail market, one may expect the growth rate in the next few years to be better than in other countries. However, the retail sales growth rate in Indonesia between 2020 – 2022 is Modest too.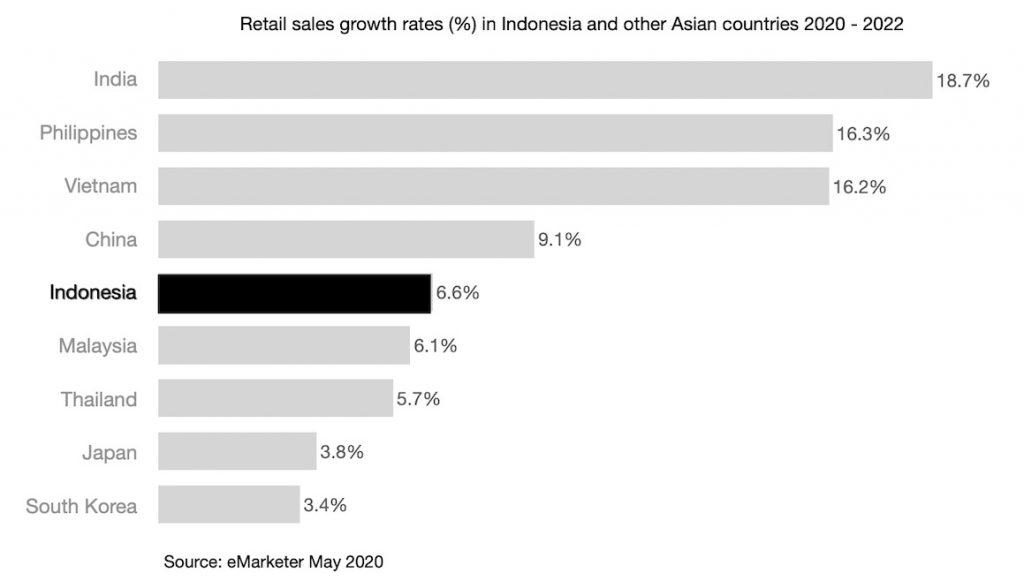 Given the current COVID 19 pandemic, many Indonesians are cutting back spending which impacts the overall retail sales.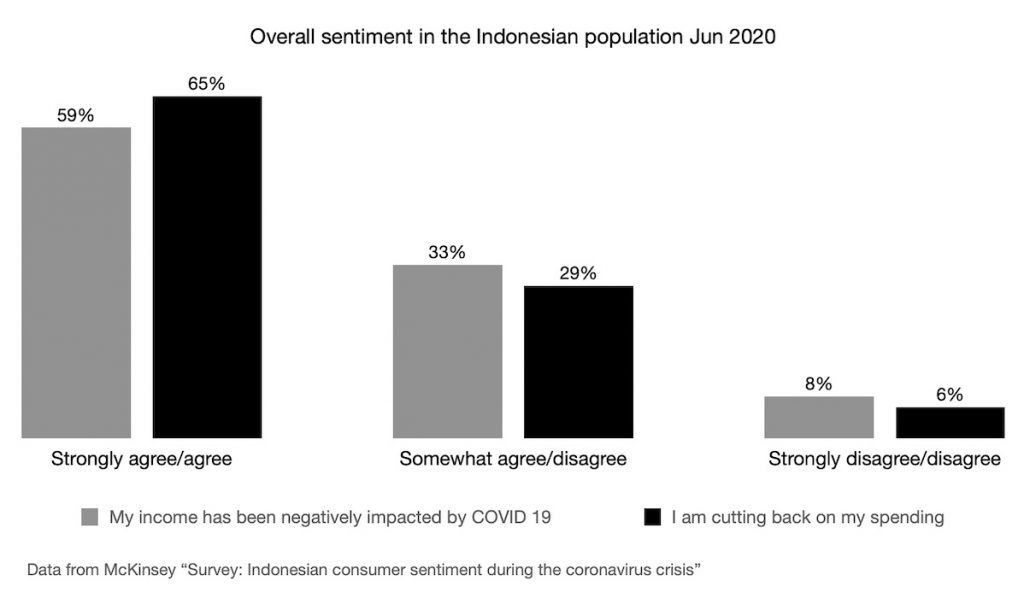 4. E-commerce penetration (as a percentage of total retail sales) in Indonesia is less than 10%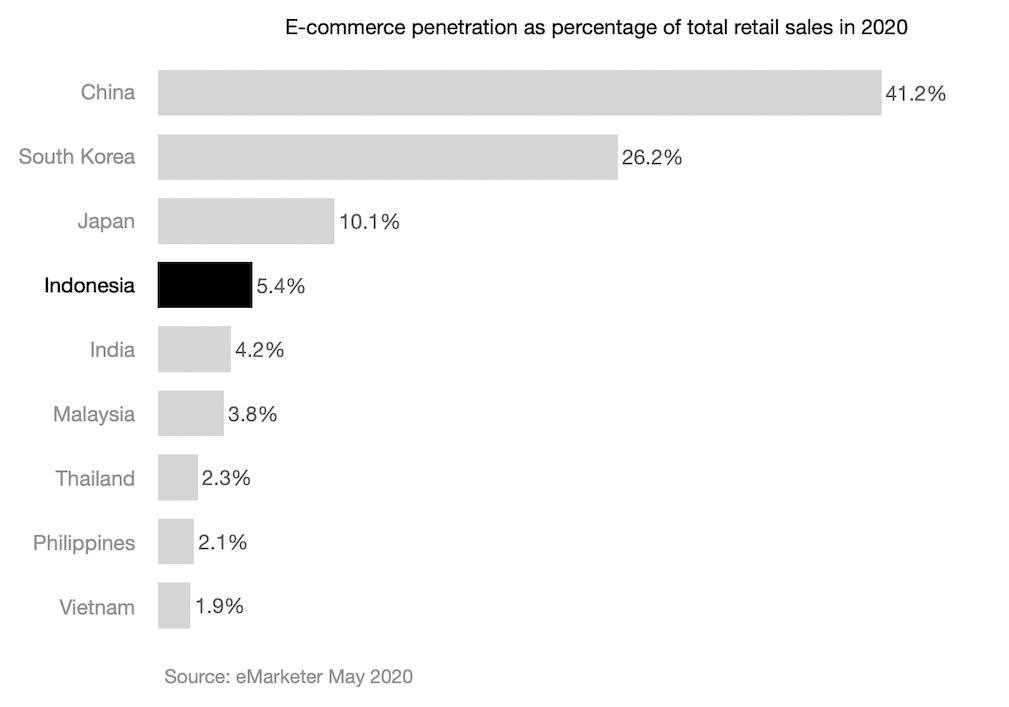 5. E-commerce sales in Indonesia is expected to grow by 4 times from 2019 – 2025
6. Online travel is expected to grow by 2.5 times between 2019 – 2025 in Indonesia
7. Users in Metros spend 5 times more than Beyond Metros in Indonesia
Urban areas include the Metropolitan areas of Jakarta Bogor Depok Tangerang Bekasi ("Jabodetabek") in Indonesia.
8. Mobile is the device of choice for research, consideration and purchase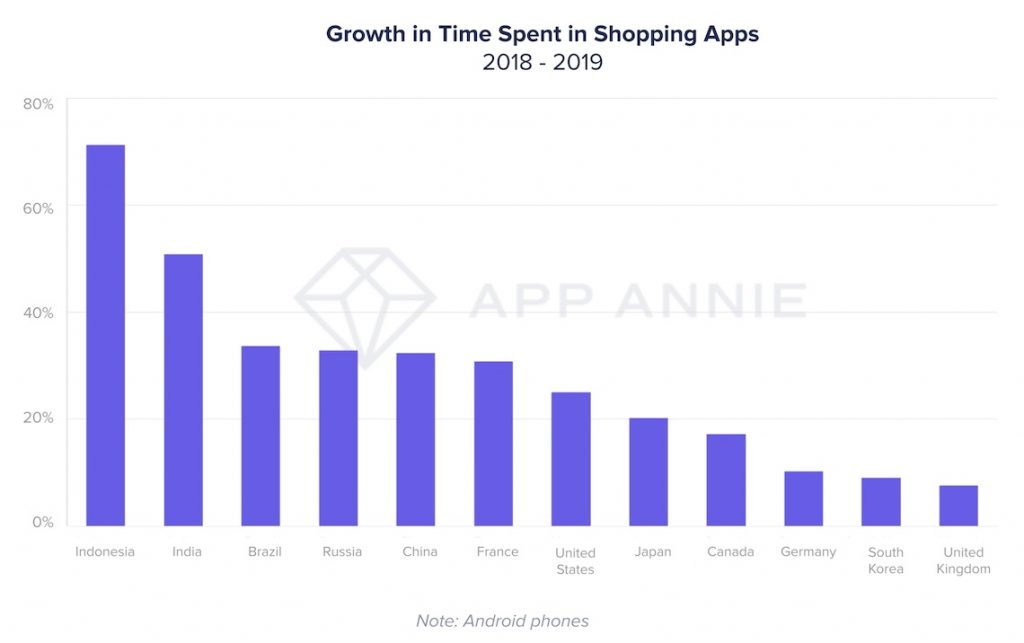 According to eMarketer report May 2020, about 87% of digital buyers are mobile buyers.
9. And the good news is: Increased user engagement strongly correlates with monetization through orders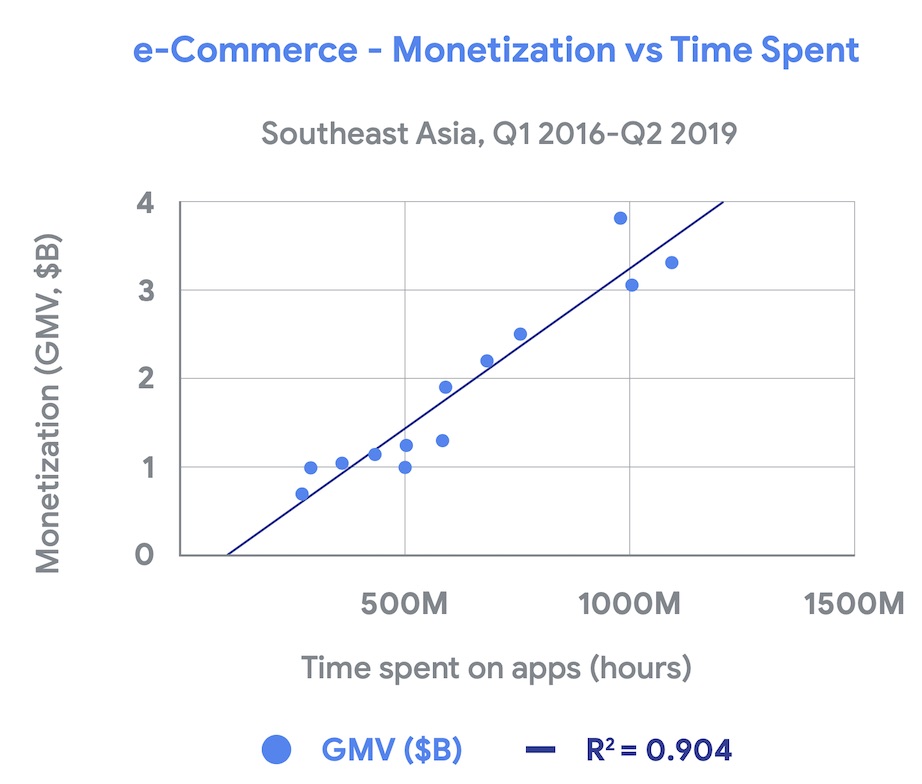 10. Shopee, Tokopedia, Bukalapak and Lazada are the top e-commerce players in Indonesia
Data from iPrice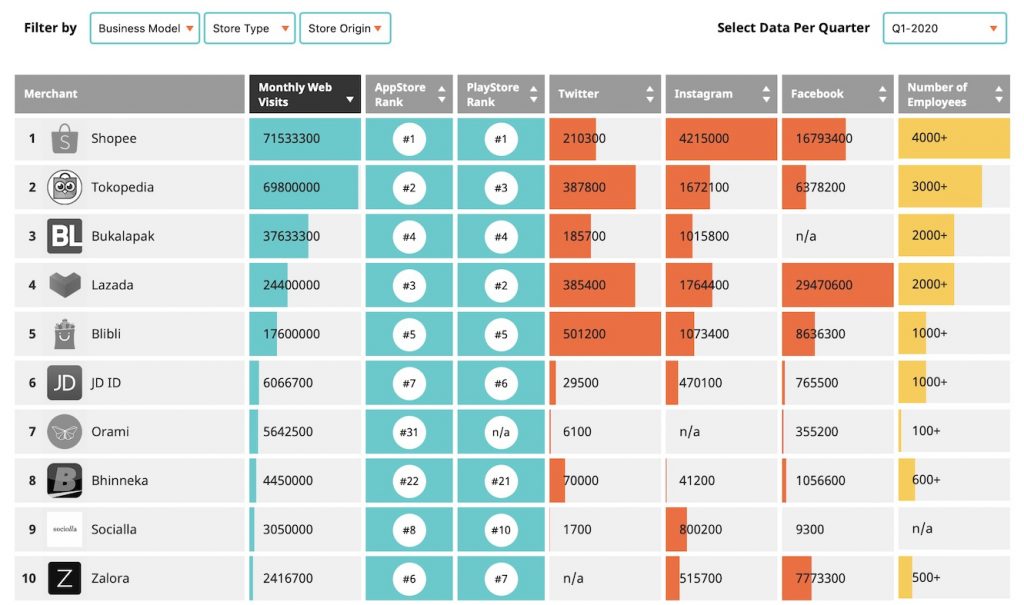 11. Because of COVID 19, Indonesians are shifting to shopping online for most discretionary categories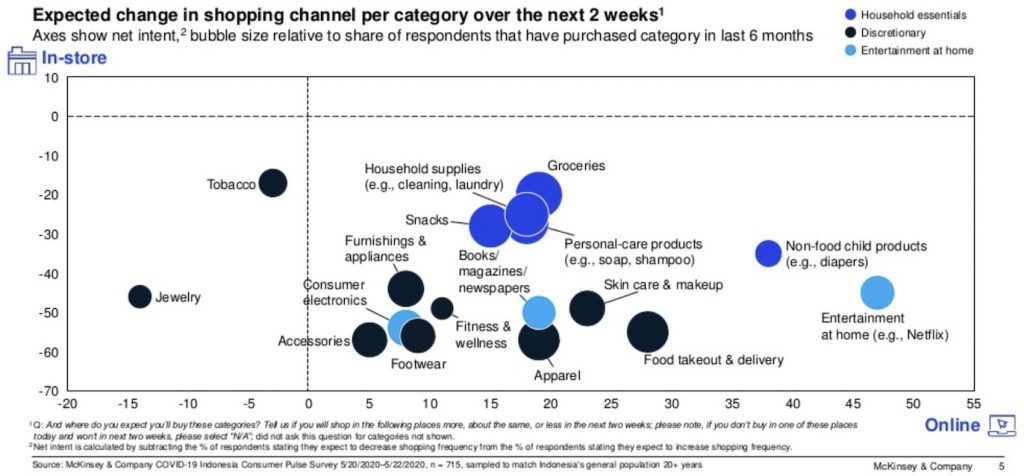 Thanks,
Chandler