Since the COVID 19 situation in Vietnam is fluid, I will update this post daily with new information. My sources are mainly Vnexpress (the most popular newspaper in Vietnam) and the Vietnam Government portal. While I try to include links in English, some materials are in Vietnamese.
30 Jul 9am local time, Hoi An (next to Da Nang) is going to be locked down for 14 days from tomorrow 31 Jul
Quang Nam local leaders issued the order this morning.
29 Jul 2020, 6.30 pm local time Four more confirmed COVID 19 community cases in Vietnam. All link to Da Nang community transmission
This is the announcement from Vietnam government.
"Patient 447 is a 23-year old man residing in Nam Tu Liem, the capital city of Ha Noi. He visited Da Nang City from July 12-15. Eight days later, he had a cough and fever.
Patient 448 is a 21-year old woman in Cu Kuin, the Central Highlands province of Dak Lak. From June 22-July 17 she worked as an intern in Da Nang Hospital.
Patient 449 is a 57-year old male US citizen in Lien Chieu, Da Nang City. Patient 450 is a 46-year old woman. She is the wife of patient 449. Patient 449 and 450 are now in Ho Chi Minh city."
This confirmed that community transmission in Da Nang is widespread, which is an extremely worrying sign.
29 Jul 2020: Additional eight community cases detected in Da Nang
All together, the number of community cases in the past 5 days is now at 30.
Da Nang was visually empty yesterday. These pictures are from Vnexpress. The article is in Vietnamese.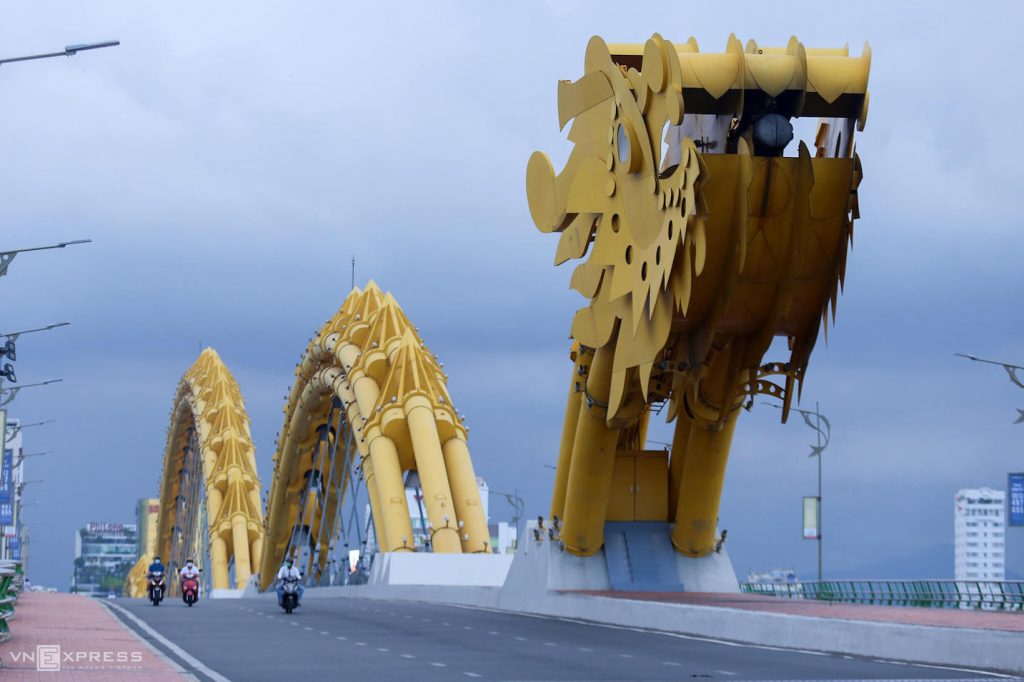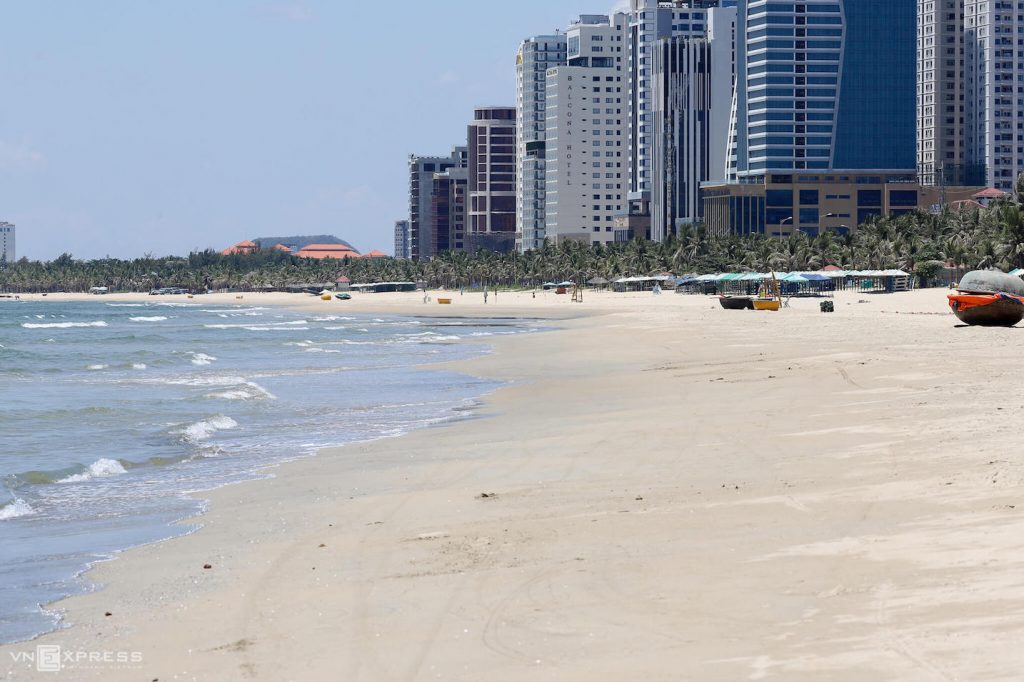 28 Jul 2020 All planes, trains, bus services to/from Da Nang stopped
Today is the first day that all planes, trains, bus services, and other transportation vehicles To/From Da Nang are stopped. This is the announcement from the Ministry of Transportation. The order is valid for at least 15 days.
For those tourists who are currently in Da Nang, the airlines are still allowed to operate to bring them back, within the next few days.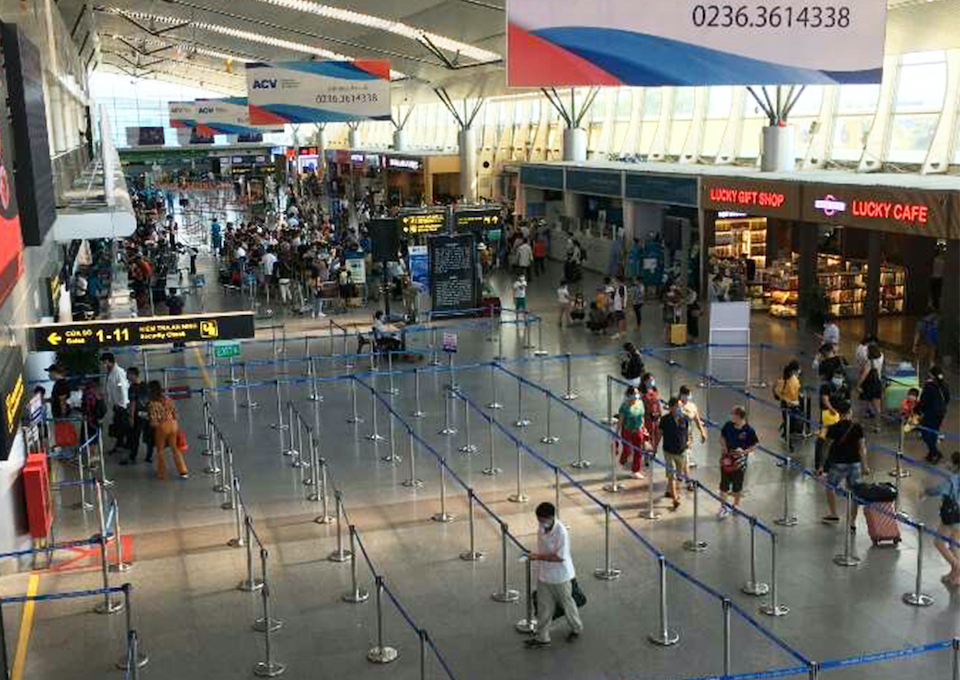 7 pm local time 27 Jul, Vietnam confirmed another 11 community cases
This is the detailed report from the government "VN confirms 11 new Covid-19 cases linked to Da Nang Hospital".
Nine out of the 11 cases are linked to Da Nang Hospital, including four health doctors.
Given the situation, about 1 million people in Da Nang city are placed under home lockdown. People are allowed to go out only for essential activities like grocery shopping. All public transport and private hire transport are to stop at midnight on 28 Jul.
27 Jul Vietnam community transmission may have started in early Jul
The Ministry of Health suggested in the morning of 27th Jul that based on patient history, the community spread in Da Nang started at the beginning of Jul. More information in Vietnamese can be found here from VTC1, a government-owned TV station.
27 Jul there are between 15,000 – 20,000 tourists from Hanoi to Da Nang from the beginning of Jul until now
Hanoi chairman asked all tourists who recently traveled to Da Nang to report their health status via the government dedicated mobile app. People who traveled or stayed in the six specific areas in Da Nang need to be tested for COVID-19 and self-quarantine at home.
Vietnam confirmed two more COVID-19 cases in the community on 26 Jul
Vietnam government confirmed two more cases in the community on 26 Jul around 7pm. This brings the total number of cases in the community to 4.
"Patient 419 is a 17-year old man residing in Quang Phu Ward, Quang Ngai city of the central province of Quang Ngai. Patient 420 is a 71-year old woman living in Hoa Cuong Nam Ward, Hai Chau District, Da Nang City."
Sign of community transmission in and around Da Nang city
The fact that health authorities are yet to identify the links between these four patients indicate that there is community transmission happening. So comprehensive measures like city lock down, mass testing measures seem to be appropriate.
Stay vigilant. There are signs of complacency at the local health care professional level
Based on the travel history of patient 418 and patient 420, they both have symptoms of acute respiratory infection and were admitted to the hospitals from 18 Jul and 21 Jul respectively. Why is it that the doctors didn't think of COVID – 19 and had them tested until 24th Jul and 25th Jul? We need to stay vigilant. While Vietnam is struggling to recover economically from COVID-19, one slip up and all sacrifices (thus far) are gone.
There are still about 80,000 local tourists in Da Nang city
According to the Civil Aviation Authority of Vietnam, based on the number of air ticket bookings leaving Da Nang between 27 Jul – 31 Jul, there are still about 80,000 local tourists in the city. The situation is not easy to handle because Da Nang is a popular tourist destination. Besides these 80,000 tourists, there are many more local tourists who went to Da Nang 1 – 3 weeks before and already left. Given that patient 418 started to exhibit symptoms on 11th Jul, he could be infectious from 4th Jul 😐
Local residents who traveled to Da Nang city from 1 Jul have to declare their health status to the relevant authorities via the mobile app
Director of Ho Chi Minh CDC, Dr. Nguyen Tri Dung, said this morning 27 Jul that everyone who traveled to Da Nang city from 1 Jul will need to declare their health status. Those who traveled and/or stayed in the same places as recent patients will need to stay in the government-run quarantine facilities.
Vietnam ended its 99 days without COVID 19 community transmission on 24th Jul
Unfortunately, on 24th Jul, Vietnam confirmed another COVID 19 community transmission case. Locally, this is "patient 416", who lives in Da Nang city. Today 26th Jul, there is another local case in Da Nang, "patient 418". Both patients are in ICU unit, with one of them is on ECMO machine and the other is on ventilators 🙁
The Vietnamese government started to implement quick and comprehensive actions to try to contain the speed like:
As of 13.00 on 26th Jul, Da Nang is closing all non-essential businesses and activities until further notice.
Starting from tonight midnight on 27th Jul, the whole city is going into lockdown for at least 15 days.
The Vietnam Ministry of Health sent three specialist groups to Da Nang yesterday/early this morning. They are specialist doctors who have actual experiences of dealing with COVID 19 from the start of the outbreak.
Domestic flights are reduced to just 1 or 2 flights per day out of the city.
People coming from Da Nang to other cities have to stay in self-quarantine for at least 14 days.
Detailed travel history of patients 416 and 418 are publicized widely in mass media so that all close contacts can report to health authorities.
More than 100 close contacts of patients 416 and 418 were already sent to government-run quarantine site and they are tested.
Mass testing is going to be implemented in Da Nang as announced by the Prime Minister.
The disinfected procedure was quickly implemented at the patient 416 and 418 houses and outside streets.
The Priminister also asked Ministries of National Defense, Public Security, and Foreign Affairs to collaborate to reduce illegal border crossing into Vietnam to reduce the risk of community transmission.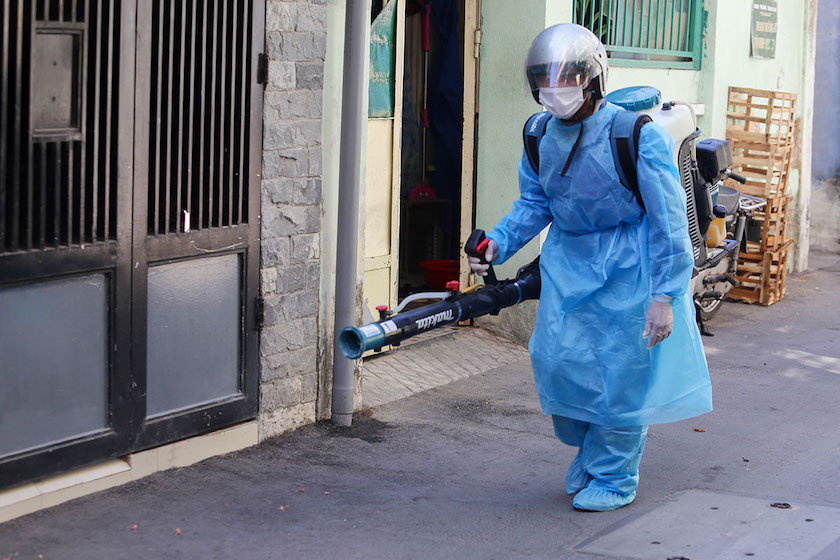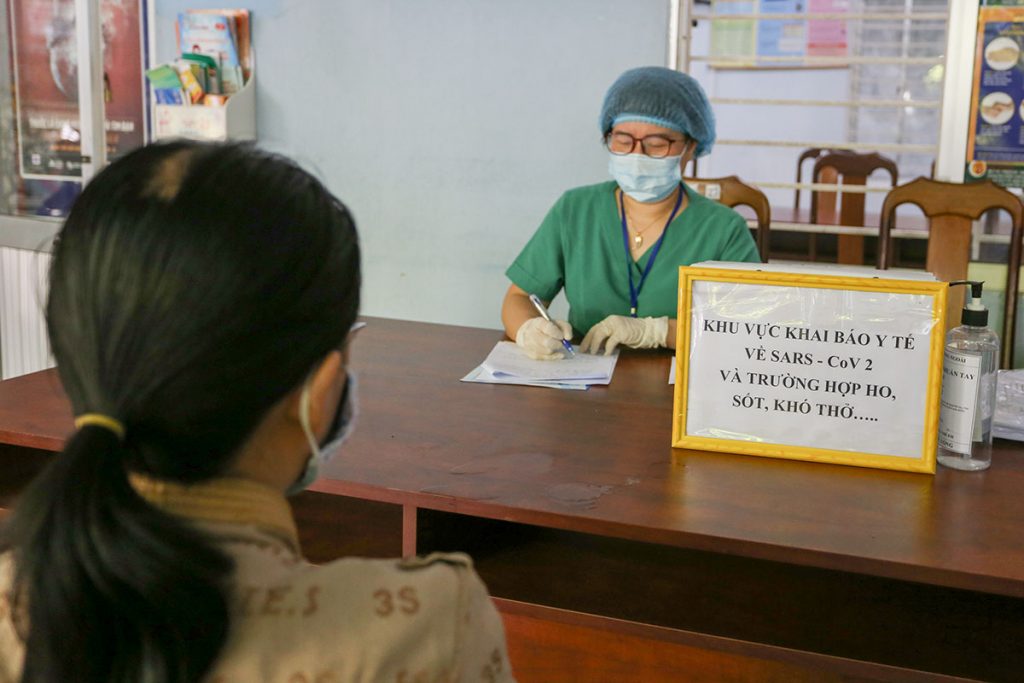 Da Nang hospital has been gazetted as an isolation area. It has more than 6,100 patients, doctors and nurses inside.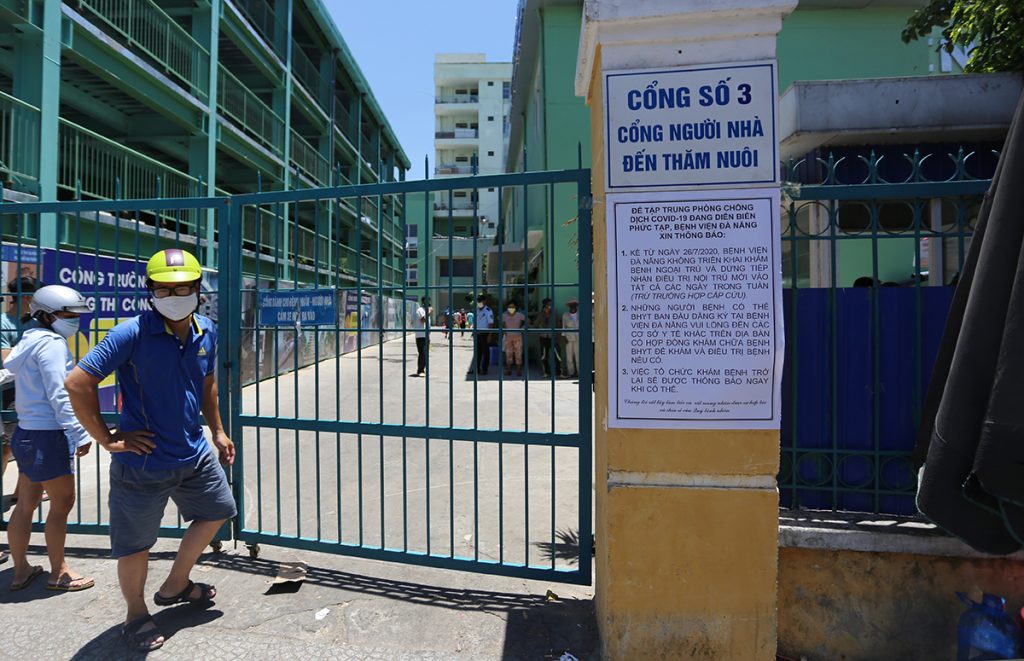 Hopefully the situation is going to be contained.
Chandler
Subscribe to Blog via Email