Foster City is a small suburban city located in San Mateo County, California. As a planned city, it was built on a man-made island in the San Francisco Bay and is known for its beautiful parks, lagoons, and waterfront views. Foster City is also known for its high quality of life, excellent schools, and safe neighborhoods. This article will explore the pros and cons of living in the city.
Table of Contents
Pros of Living in Foster City
Great Location
It is located in the heart of the San Francisco Bay Area, making it an ideal location for people who work in San Francisco or MountainView / Menlo park. The city is just a short drive (less than 15 mins) from San Francisco International Airport, making it easy to travel domestically or internationally.
It takes roughly 20-30 mins (depending on traffic) to drive to San Francisco in the north or MountainView/ Menlo park in the south. San Jose is about 40 min's drive away too.
Public transportation options are also available, with Caltrain and local buses providing connections to the surrounding area. (Technically, the nearest Caltrain station is in San Mateo but you just need to cross the bridge from Foster City to San Mateo, and there it is.)
Good weather all year round
The temperature is super nice all year round, around 60s F most days. It doesn't snow in Foster City and in winter, the temperature goes down to about 45F at night and 55 F during day time. There are only a few days in summer when the temperature goes up to about 95F. More often than not, you don't need to use air conditioning in Foster City during the summer.
The sky is blue and sunny most days too 🙂 so this is ideal to exercise outdoor.
Excellent Schools
It has some of the best schools in the San Francisco Bay Area. The city is served by the San Mateo-Foster City School District and the San Mateo Union High School District. The schools in this area consistently rank high in state and national rankings, making it an ideal place to raise a family. For example, this is the SMFC district L3 update (Jan 2023) in comparison to the entire state of California.
Safe Neighborhoods
The city is known for its safe and family-friendly neighborhoods. The crime rate is significantly lower than the state or national average, making it a safe place to live and raise a family.
Check here for more information.
Beautiful Parks and Lagoons
There are many beautiful parks and lagoons. The city has over 20 parks and open spaces, including Bay Trail, which offers a stunning San Francisco Bay area view. The city also has a number of lagoons, which offer opportunities for boating, kayaking, and paddleboarding. Below are some pictures of the various lagoons within Foster city 🙂 They are gorgeous.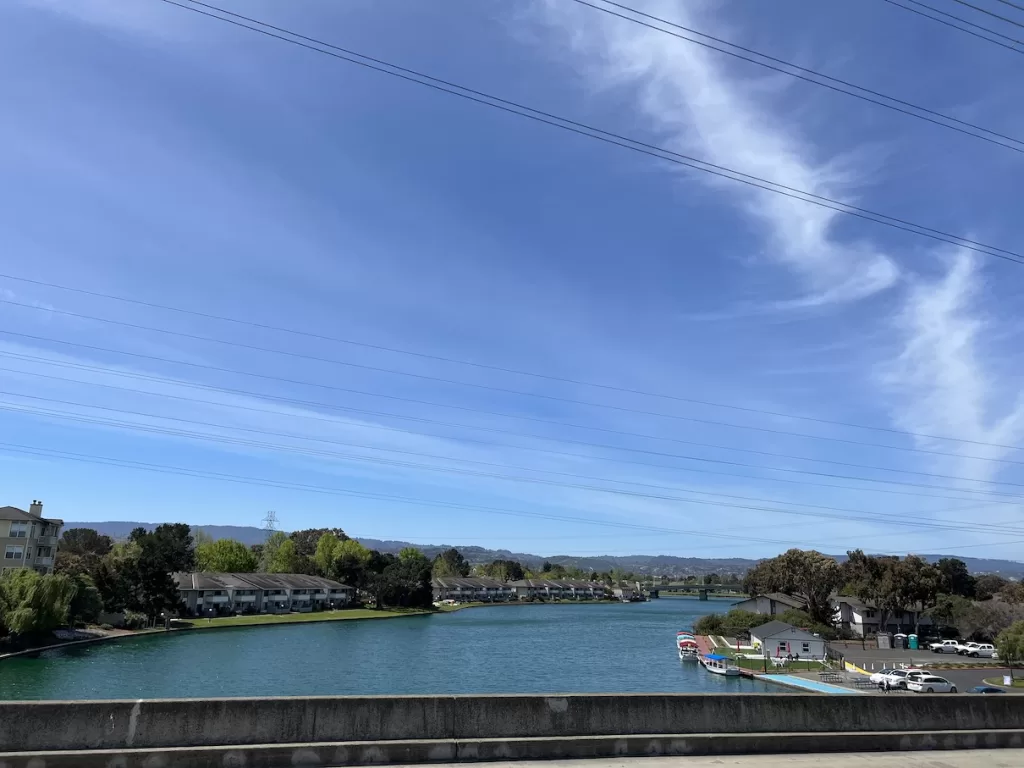 And here are some pictures of the rose garden at Leo J Ryan park, Foster City, California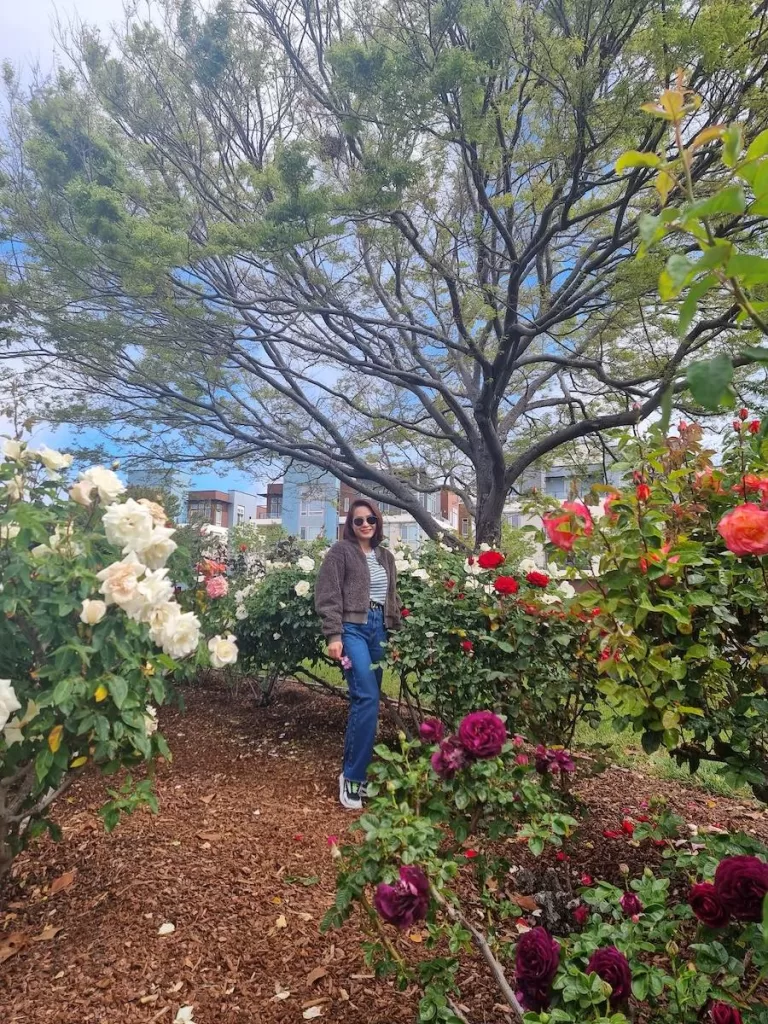 The newly completed running trail is stunning
If you are into running along the coast or simply walking, the newly completed trail is very nice. Take a look at some of the pictures below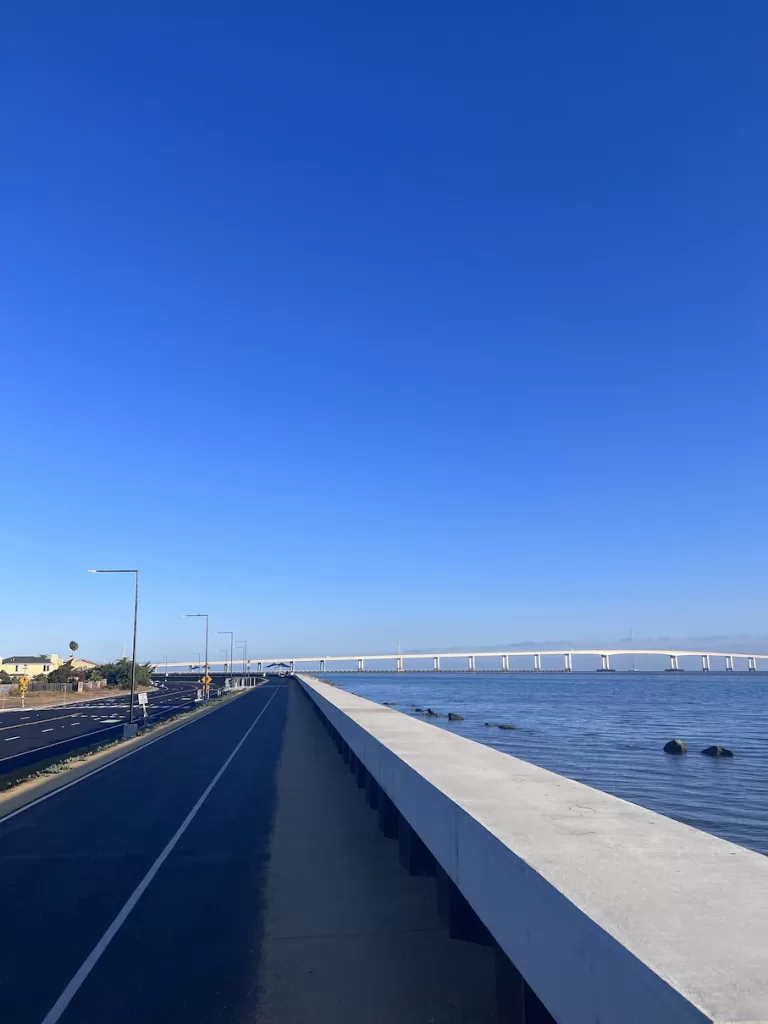 This is a quick video of my morning run
Vibrant Community
The city is known for its strong sense of community. It hosts a number of events throughout the year, including the Foster City summery days, which attract thousands of visitors each year. This is a short video of this year Foster city summer day 2023:
The city also has a number of community organizations that provide opportunities for residents to get involved and give back to the community. Check this link for upcoming events.
Diversity
Foster city is a diverse city with a large Asian population. This is the data from Census about Race in Foster city. As you can see from the Census data:
Asian alone is more than 50% of the population in Foster city
White alone is about 36%
Hispanic or Latino is about 9%

Foster City doesn't experience the same homeless problem as San Francisco
The streets are clean and well planned too. You can walk around a lot in Foster City.
There is a Costco in Foster City
The Costco in Foster city is relatively large in comparison to the one in Redwood city or near SFO. The selection is decent, especially the Asian options like Japanese green tea, Wonton noodles, etc…
Foster city library
Foster City Library is its own building with an ample parking lot and an "ok" number of books. It looks clean and represents a typical library so you can leave your young teens in there without any problems.
Cons of Living in Foster City
High Cost of Living
Foster City is an expensive place to live. The cost of living here is significantly higher than the national average, particularly when it comes to housing costs. The median home price in Foster City is over $1.6 million, making it one of the most expensive places to live in the San Francisco Bay Area. The average rent in Foster City is about $3,500/month for an apartment size of about 900 sq. ft. It is expensive.
Limited Nightlife
Foster City is a quiet suburban city, so there is limited nightlife. While there are a number of restaurants and bars in the city, they tend to close early, and the city does not have a bustling nightlife scene. For those seeking more nightlife options, neighboring cities such as San Jose, Redwood City, and San Francisco offer a wider range of choices.
Traffic Congestion
Commuting to and from Foster City during rush hour can be challenging, particularly if you work in San Francisco or Silicon Valley. 92 is the only way in or out to get to San Francisco or Silicon Valley. However, after the pandemic, it seems to be better.
Limited Job Opportunities
While the city is located in the heart of the San Francisco Bay Area, there are limited job opportunities within the city itself. Many residents commute to San Francisco or Silicon Valley for work. However, as remote work becomes more common, this may become less of a concern for some.
High liquefaction hazard
"Most of Foster City may have a high liquefaction hazard because it sits predominantly on landfill and Bay mud". This means that the ground could become unstable during an earthquake, potentially causing damage to buildings and infrastructure. It is important for residents to be aware of this risk and take necessary precautions, such as purchasing earthquake insurance and ensuring their homes are built to seismic safety standards. For more information, read here.
Additional FAQs about Foster City, California
What is the average household income in Foster city, CA?
According to the US Census Bureau, the median household income in Foster City in 2021 was $173.7k/year.
How many people live in Foster City, CA?
There are about 32 thousand people living in Foster City, CA in 2022, according to the US Census Bureau.
What is the minimum wage in Foster City?
According to the city council, from Jan 2023, the citywide minimum wage is $16.50. You can check out the city council website here.
Do people swim in Foster City?
Yes, swimming is allowed in all areas of the city lagoon. I do see people swimming, especially during the summer months. Check out the official website here.
Does Foster City have a downtown?
Not really. The city itself is small, and it doesn't have a downtown. It does have a few places with a bunch of shops together.
Is Foster City walkable?
Yes, it is walkable. It is well-planned and safe to walk. Walking around the lagoons or parks is really enjoyable. However, it is quite windy so you may want to have a windbreaker ready.
Conclusion
In conclusion, Foster City is a great place to live for a short duration (like a few years). The city is also located in a great location, making it easy to travel domestically or internationally. However, the city's high cost of living, and limited nightlife may make it less appealing to some. Ultimately, whether or not Foster City is the right place to live depends on individual preferences and priorities.
Subscribe to Blog via Email