The United States has experienced a craft beer renaissance in recent years, with thousands of breweries creating unique, flavorful brews that challenge traditional beer styles. As an expat, delving into the world of American craft beer can be an exciting and delicious way to immerse yourself in local culture. This comprehensive guide, with a focus on California, will introduce you to the history of American craft beer, provide tasting tips, and help you navigate the thriving craft beer scene.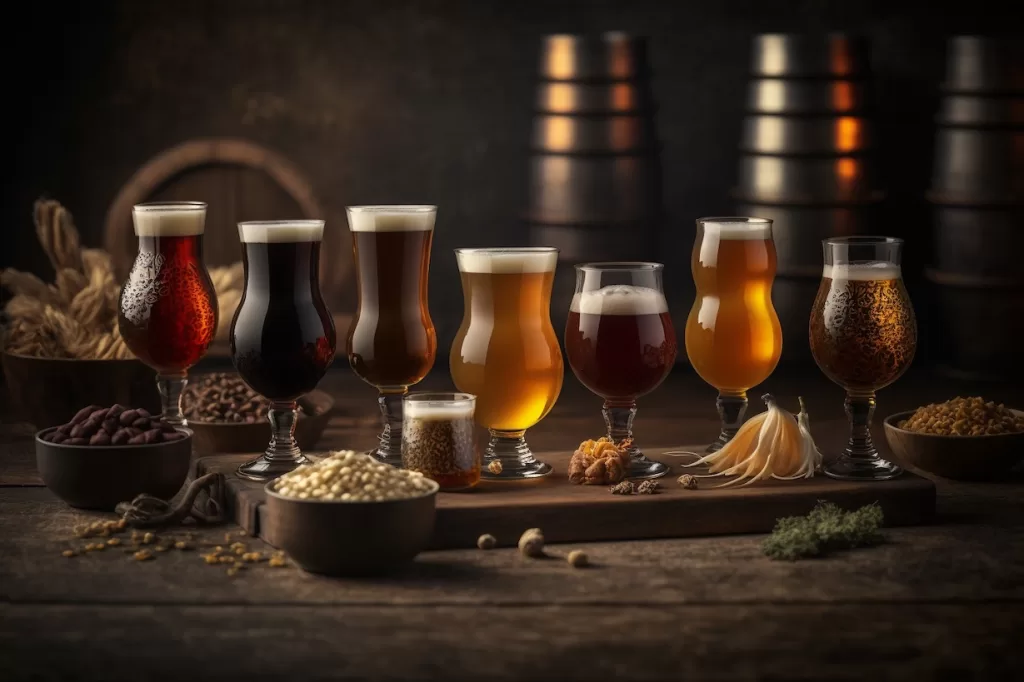 1. A Brief History of American Craft Beer
Early days: European immigrants, especially those from Germany and Belgium, brought their brewing traditions to the United States, influencing the early craft beer landscape.
Prohibition and resurgence: Prohibition (around 1920s) devastated the American brewing industry, but the craft beer movement began to reemerge in the 1970s with pioneers like Anchor Brewing and New Albion Brewery paving the way for a craft beer renaissance.
2. Understanding American Craft Beer
Overview: American craft beer refers to beer produced by small, independent breweries that focus on quality, innovation, and traditional brewing methods.
Popular styles: Some popular American craft beer styles include IPA (India Pale Ale), Pale Ale, Stout, Porter, and Saison. For instance, West Coast IPAs, known for their bold hoppy flavors, have gained immense popularity.
3. California Craft Beer Scene
4. Iconic California Craft Breweries
Sierra Nevada: Founded in 1980, this Chico-based brewery played a crucial role in popularizing American Pale Ales and is now one of the largest craft breweries in the country.
Anchor Brewing: Established in 1896, San Francisco's Anchor Brewing is considered America's first craft brewery and is known for its iconic Anchor Steam Beer.
Stone Brewing: This San Diego-based brewery, founded in 1996, is famous for its bold and hoppy beers, such as the Stone IPA and the Arrogant Bastard Ale.
5. Tasting and Appreciating Craft Beer
Flavor profiles: Craft beers can have diverse and complex flavors, often described in terms of maltiness, hoppiness, and yeast characteristics.
Glassware: Using the appropriate glassware can enhance the beer's aroma, flavor, and appearance. Some common beer glass types include pint glasses, tulip glasses, and snifters.
Tasting tips: To fully appreciate a craft beer's flavor profile, consider its appearance, aroma, taste, and mouthfeel. Take your time and savor each sip.
6. Exploring the California Craft Beer Scene
Brewery visits: Touring local breweries can be a fun and informative way to experience California's craft beer culture firsthand. Many breweries offer guided tours and tastings, allowing you to sample their offerings and learn about their brewing process.
Beer festivals: Attending California beer festivals, like the California Craft Beer Summit in Sacramento or the San Diego International Beer Festival, can provide an opportunity to taste a wide variety of craft beers from across the state and meet fellow beer enthusiasts.
Craft beer bars: Specially curated craft beer bars in California, such as Toronado in San Francisco, are an excellent way to explore local and regional brews. These renowned craft beer bars often offer rotating taps, exclusive releases, and knowledgeable staff to help you discover new favorites. A simple search on Google map can show you many options.
Conclusion
As an expat, diving into the world of American craft beer, particularly in California, can be an enriching experience, helping you understand and appreciate the diverse brewing culture. By exploring regional hotspots, visiting iconic breweries, and engaging with the craft beer community, you'll be well on your way to becoming a true American craft beer connoisseur. Cheers!
Subscribe to Blog via Email