When moving to a new country, it can be challenging to maintain cultural traditions, especially when it comes to celebrating festivals. In this article, we'll explore ways to keep Asian traditions alive in America and continue celebrating your heritage.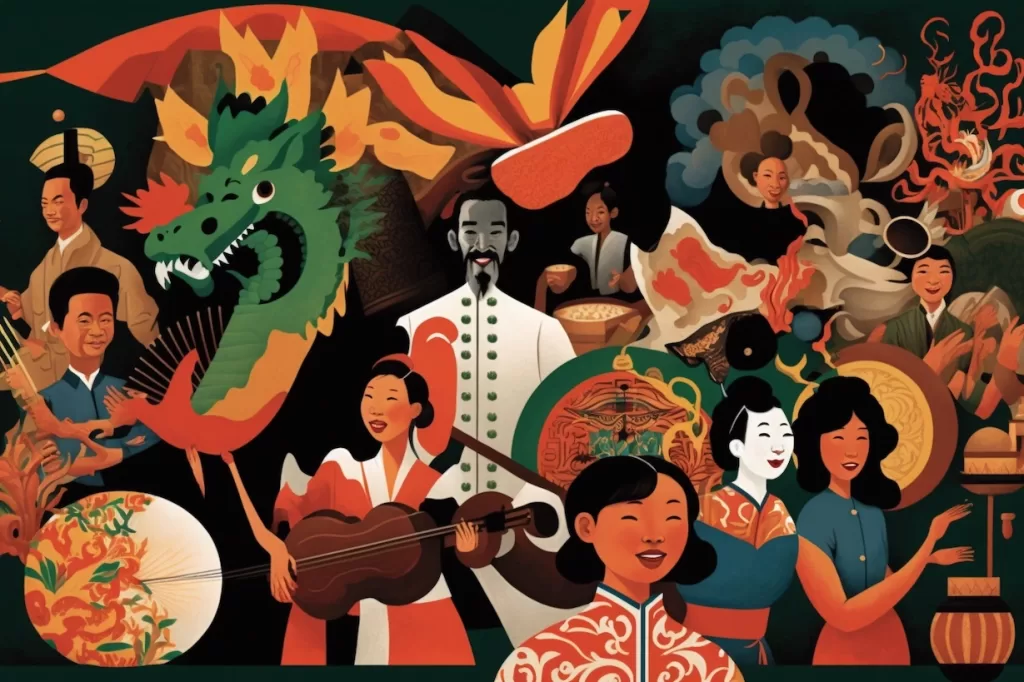 1. Research Local Celebrations and Events
Many American cities with sizable Asian populations organize events to celebrate various Asian festivals. For instance, in the Bay Area of California, you can find the following events:
Chinese New Year Parade and Festival (San Francisco)
Held annually in San Francisco's Chinatown, the Chinese New Year Parade and Festival showcases colorful floats, lion dances, and many other activities. The event attracts thousands of visitors, celebrating the Lunar New Year and Chinese culture.
Northern California Cherry Blossom Festival
This annual event in San Francisco's Japantown celebrates Japanese culture and the beautiful cherry blossoms that symbolize the arrival of spring. The festival features traditional Japanese music, dance performances, tea ceremonies, martial arts demonstrations, and arts and crafts.
Diwali Festival of Lights (Various Locations)
Several Diwali celebrations occur throughout the Bay Area, including in Cupertino, Fremont, and San Jose. These events typically feature Indian classical and folk dance performances, live music, delicious food, and more to celebrate the victory of light over darkness.
Tet Festival (San Jose)
Held in San Jose, the Tet Festival celebrates Vietnamese culture and the Lunar New Year. The event includes traditional Vietnamese food, live music, cultural performances, and family-friendly activities.
Look for local organizations or cultural centers that host these events and join the festivities. Participating in these celebrations not only helps keep traditions alive but also provides an opportunity to connect with other expats and learn about different Asian cultures.
2. Create Your Own Celebrations
If there are no local events to attend, consider hosting your own celebrations with friends, family, and neighbors. This is an excellent opportunity to share your culture with others and create lasting memories.
3. Cook Traditional Dishes
Food plays a significant role in cultural celebrations. Prepare traditional dishes from your home country to share with friends and family during festivals. This can also be an opportunity to teach others about the importance of these dishes and their role in your culture.
4. Decorate Your Home
Decorate your home with traditional ornaments, lights, and symbols associated with the festival you're celebrating. This can help create a festive atmosphere and remind you of the celebrations back home.
5. Connect with Your Cultural Community
Join cultural associations, clubs, or groups to connect with others who share your heritage. These organizations often organize events and activities related to cultural festivals, providing a supportive community in which to celebrate.
6. Teach Your Children
If you have children, teach them about your culture and the significance of the festivals you celebrate. Encourage them to participate in the preparations and celebrations, ensuring that your family's traditions are passed down to the next generation.
7. Use Technology to Stay Connected
Stay connected with friends and family back home during festivals through video calls, social media, and other digital platforms. This can help you feel closer to your loved ones and maintain a connection to your cultural roots.
Conclusion
By taking these steps, you can keep your Asian traditions alive in America and continue to celebrate your heritage. Embrace your culture and share it with others, creating a sense of community and connection in your new home.
Subscribe to Blog via Email