Embarking on a road trip through the Pacific Northwest is like stepping into a grand tapestry of diverse experiences. From the bustling urban landscapes of Portland, Bend, and Seattle to the tranquil beauty of national parks like Redwood, Mount Rainier, North Cascades, Crater Lake, and Lassen, every day brings a new adventure. This guide is a chronicle of our recent 13-day family road trip, starting from the Bay Area and ending in Seattle, filled with awe-inspiring natural beauty, vibrant city life, and culinary delights that tantalized our taste buds.
The Call of the Wild: Immersion in Nature's Grandeur
The Pacific Northwest is a paradise for nature lovers, and our journey took us through some of the most stunning national parks in the region. Each park offered a unique experience, a chance to disconnect from the hustle and bustle of city life and immerse ourselves in the tranquility of nature.
Redwood National Park
Our journey took us to Crescent City, nestled near the northern tip of California, chosen for its proximity to the northern part of Redwood National Park. Crescent City, with its tranquil beachside ambiance, may not boast the whitest sands, but its charm lies in its quiet allure. However, one unique feature of the city is the continuous foghorn, which emits a rhythmic beeping sound every 10 seconds or so. While it adds to the coastal atmosphere, it can be quite noticeable and may make it challenging to sleep with an open window.
A visit to the Hiouchi Visitor Center is a must-do. The local rangers provide invaluable advice, enriching your exploration of the park.
Our adventure began at the Simpson-Reed trail entrance. A quick tip for fellow travelers: if the front parking lot is full, don't be disheartened. Venture further into the trail, and you'll find ample parking spots tucked away.
We followed the Walker road, leading us to a picnic area along the Smith River. While the area is somewhat exposed and can be sunny, it offers opportunities for swimming or floating on the river. As we ventured deeper into the park, we found ourselves dwarfed by the towering redwood trees. These ancient giants, some of the tallest and oldest living things on Earth, filled us with awe. The park, with its majestic redwoods, offers a unique sense of perspective, serving as a humbling reminder of nature's grandeur.
Because cars are allowed to drive on Walker road, it can be very dusty everytime a car drives through so be aware.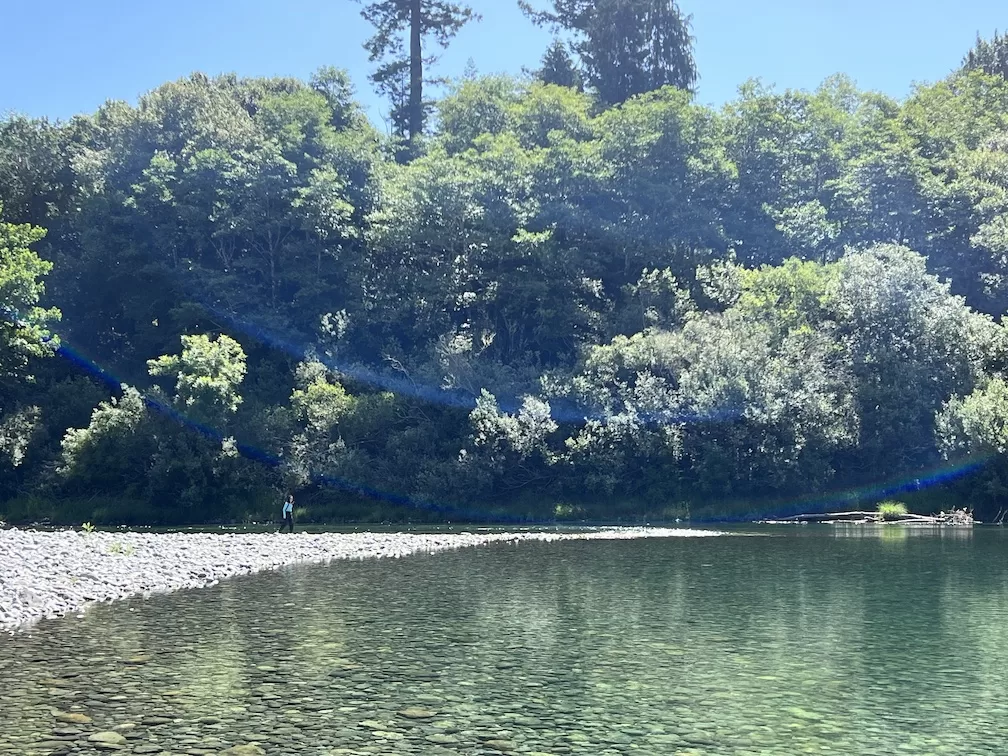 Above is the view of the picnic area.
And this is a huge tree trunk inside the park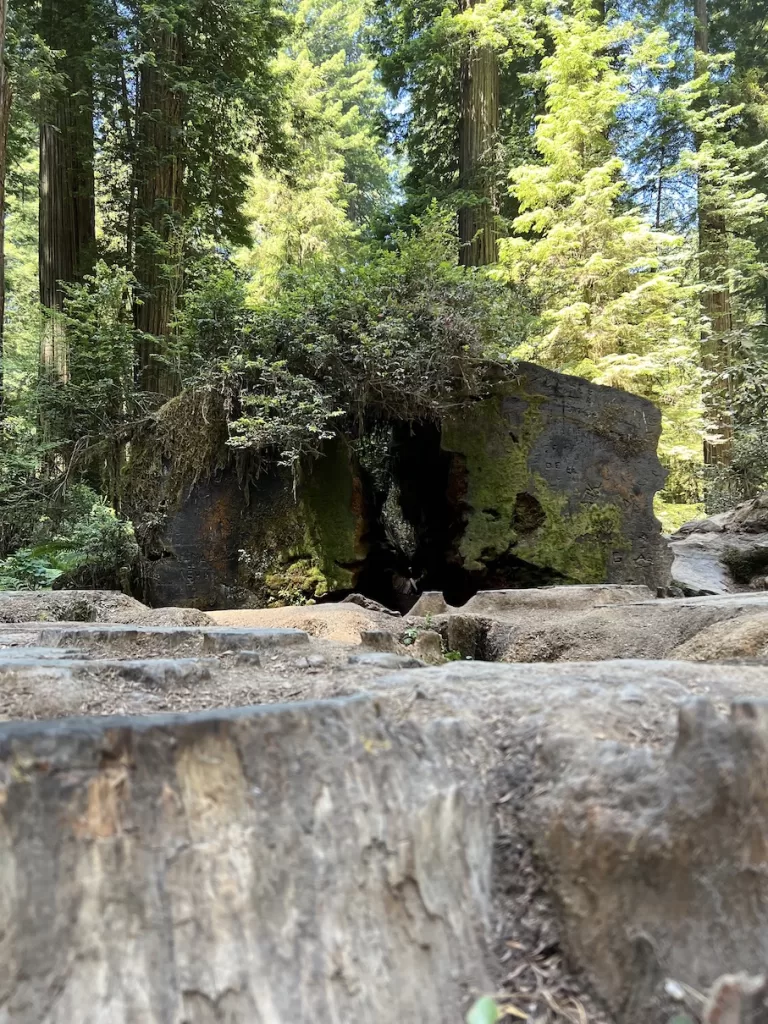 Mount Rainier National park
Just a two-hour drive from Seattle, Mount Rainier National Park is a perfect destination for a day trip. However, be prepared for a challenging drive up the mountain, with numerous sharp turns that require careful navigation.
We visited during the summer, and for first-time visitors like us, the park offers an array of trails that start from the Henry M. Jackson Memorial Visitor Center. This center is a convenient hub, offering hot food and clean toilets. A quick tip for fellow travelers: skip the crowded toilets within the visitor center and use the ones next to the car park, just a minute's walk away.
The park offers a variety of excellent trails, including the Skyline Trail, Alta Vista Trail, and Moraine Trail, etc… Each trail offers its own unique perspective of Mount Rainier, the majestic mountain with its snow-capped peak and wildflower meadows. The higher you climb, the more breathtaking and diverse the views become. So, lace up your hiking boots and prepare to be awed by the natural beauty of Mount Rainier National Park.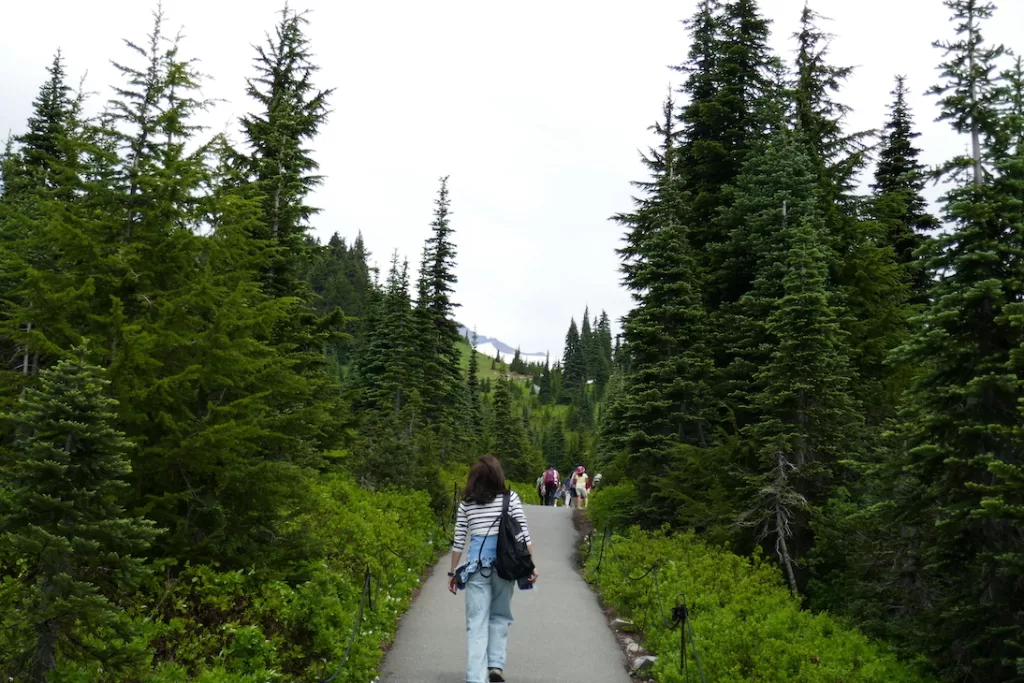 North Cascades National Park
Our day trip to North Cascades National Park was the longest, yet rewarding. We embarked on our journey early in the morning, around 8:30 am, and returned late in the evening, just past 7 pm. The drive to the North Cascades Visitor Center from Seattle is approximately 2.5 hours, but it's far from tedious. The route takes you through a lush forest, offering captivating views that make the journey as enjoyable as the destination itself.
We made sure to stop at all the major vista points for photo opportunities, including the Washington Pass Observation, which is about an hour's drive from the visitor center. Each stop offered a new perspective of the park's stunning landscapes.
The highlights of our visit were undoubtedly Diablo Lake and Ruby Arm. Their breathtaking beauty left an indelible imprint on our memories, making the long day trip well worth the effort.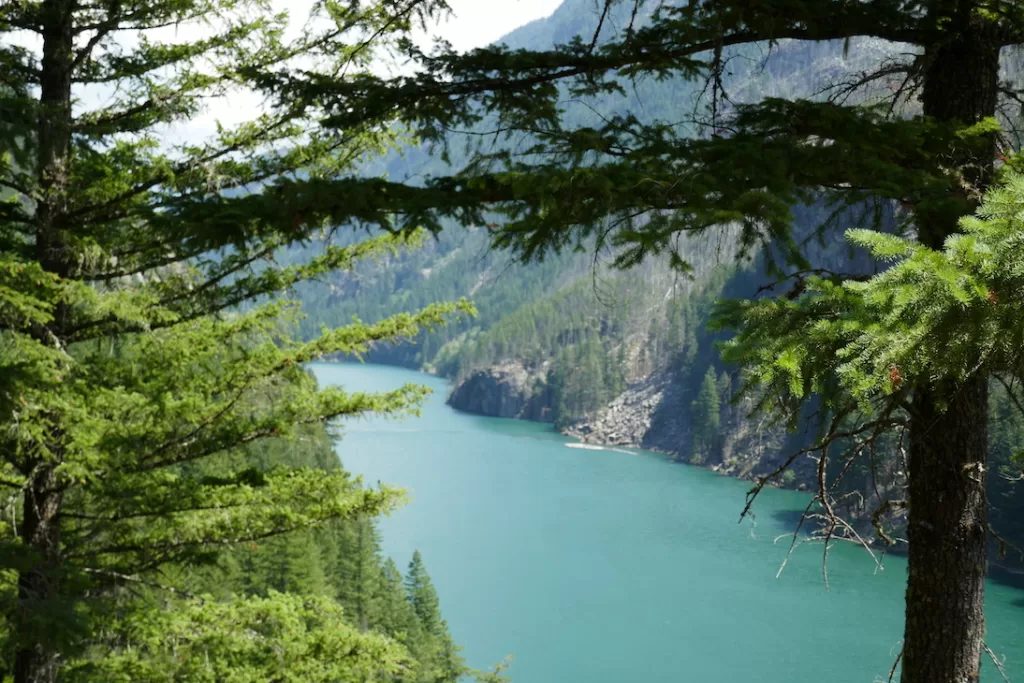 Crater Lake National Park
A day trip through Crater Lake National Park is an experience not to be missed. We based ourselves in Bend, a charming little town, the night before our visit. Bend offers a delightful shopping area near the Deschutes River, where you can indulge in some retail therapy and enjoy a meal. Greg's Grill is a notable restaurant in the area, offering delicious food with a river view.
After spending a few hours exploring Crater Lake National Park, we continued our journey south. The park offers various viewpoints to admire the lake, with the Watchman, Discovery, and Sinnott Memorial Observation Station being our top recommendations. The Rim Village Visitor Center provides hot food, though it's a bit on the pricey side.
We had hoped to see wildflowers at the Castle Crest Wildflower Trail, but to our surprise, we couldn't find any, even in July, the middle of summer. If you decide to try the wildflower trail, beware of the voracious mosquitoes. We recommend parking directly at the trailhead rather than at the Steel Visitor Center to avoid a mosquito-filled walk.
The highlight of our visit was undoubtedly the lake itself. The color of the water is simply out of this world, making Crater Lake National Park a must-visit destination.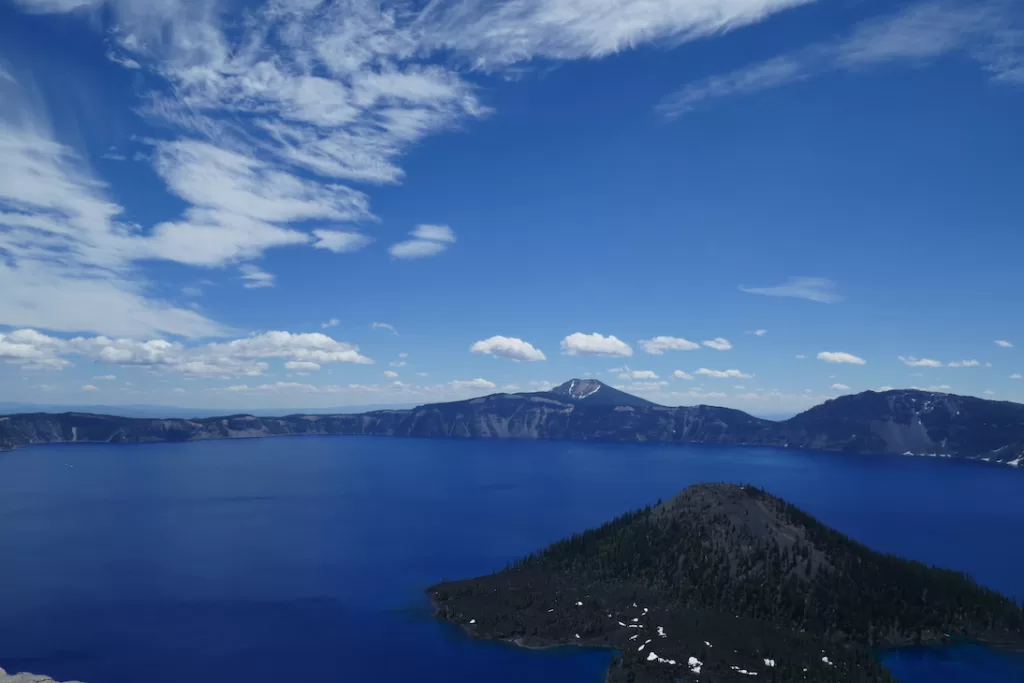 Lassen National Park
Our initial plan was to spend two nights in Chester, a small town near Lassen National Park, to fully explore the park. However, due to an extreme heat warning in July, we decided to shorten our stay to just one night.
Of the five parks we visited during our trip, Lassen was probably our least favorite. While it offers its own unique landscapes, we found that the scenery didn't differ significantly from the other parks. The high temperatures and the sulfur smell, particularly on a hot summer day, were also less than ideal.
Chester's Lake Almanor is a vast body of water where you can capture some beautiful photos, but beyond that, it didn't offer much variety. The Kohm Yah-mah-nee Visitor Center at the park provides clean toilets and screens a documentary about the park's history, which we found informative and worth watching.
Urban Excursions: The Charm of Cities
Our road trip wasn't just about the natural wonders; it was also an exploration of the urban landscapes of the Pacific Northwest. Portland and Seattle, in particular, left a lasting impression on us. Despite hearing that Portland isn't what it used to be, we found it to be a clean, vibrant city that, in our opinion, outshines San Francisco in terms of livability.
Seattle, with its abundance of trees within the city itself, offered a unique blend of urban and natural beauty. The city's charm is further enhanced by its diverse culinary scene. To our delight, we found both Din Tai Fung and Haidilao in Seattle, along with authentic Korean BBQ (exit 5) and Thai food (Nibbana) in Renton. Needless to say, our gastronomic adventures in these cities were as memorable as our explorations of the national parks.
Practical Wisdom: Tips for a Memorable Road Trip
A successful road trip requires more than just a destination; it's all about the journey. Here are some practical tips we learned from our adventure that can help make your road trip a memorable one:
Give Your Vehicle Some TLC: Before you hit the open road, ensure your vehicle is in top shape. Check the tires, brakes, oil, and other vital components to prevent any unexpected hiccups during your journey.
Pack Like a Pro: Equip yourself with essentials like flashlights, a first-aid kit, and a spare tire. Don't forget to pack snacks, drinks, and entertainment to keep everyone fueled and entertained on the road.
Use Technology to Your Advantage: Leverage the power of technology to make your trip smoother. Download offline maps on Google Maps to navigate without mobile data. This is particularly important as you aim to visit national parks.
Apps like GasBuddy can help you find the best gas prices along your route. Or you can just try to search for Costco Gas near your destination.
Master the Art of Road Safety: Familiarize yourself with traffic laws and practice safe driving at all times. Be mindful of speed limits, always buckle up, and avoid distractions while behind the wheel. This is especially important for long drives.
Prepare for Emergencies: In case of emergencies, it's essential to have a plan in place. Keep a list of important phone numbers, including the local emergency number (911), roadside assistance, and more.
Prepare for nature breaks: we have found McDonald to be a reliable location for "nature break" along the way. Because of that, we often have snacks, drinks or lunches at McDonalds too.
Conclusion
Our 13-day road trip was a memorable experience filled with awe-inspiring sights, delicious food, and unforgettable moments. We hope that our experiences and tips will inspire and help you plan your own road trip through the Pacific Northwest. Happy travels!
Chandler
Subscribe to Blog via Email