Hi there,
Update Mar 2019: this is the updated version 8 key facts about Japan Mobile Game Industry 2019
You may be interested in China mobile games: key facts and trends updated 2019 as well.
As part of the series about Mobile game industry, below are the key facts about Japan Mobile Game Industry. Data is mainly from eMarketer and App Annie. If you would like to download the pdf version, here it is on Google Drive.
In case you are interested in the South Korean mobile game industry, here are the 8 key facts about South Korea mobile game.
1. Japan is the
second largest

mobile game market in the world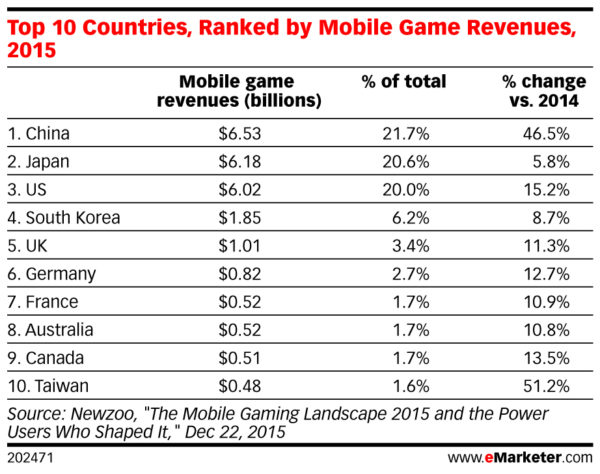 This is particularly impressive when you look at the total number of mobile gamers in Japan below, it's much lower than China or the US.
2. 
More than half (57.5%)

of smartphone users in Japan play games on their smartphone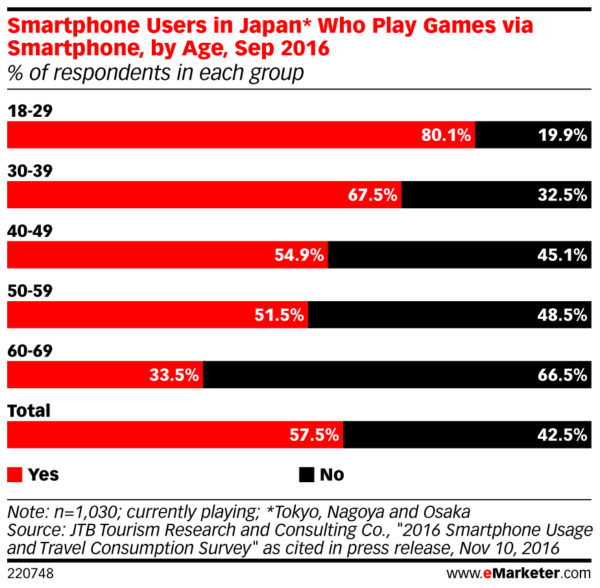 JP has about 55.8M smartphone users (2016) Source: eMarketer Aug 2015 report
3. Mobile gamers in Japan are highly engaged with
90% play daily

and more than

51% mobile gamers

spend more than

JPY3,000/month (US $26)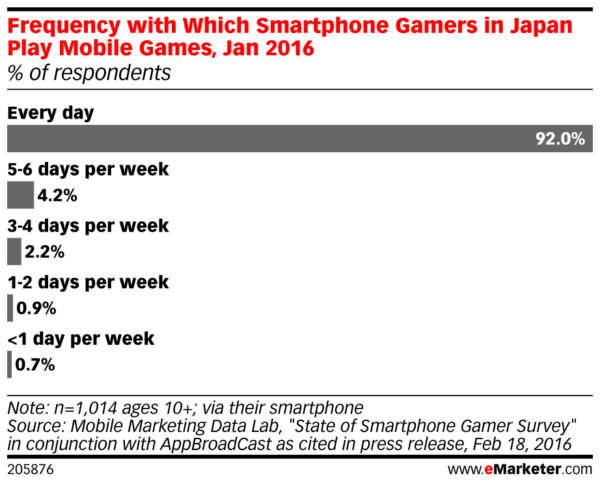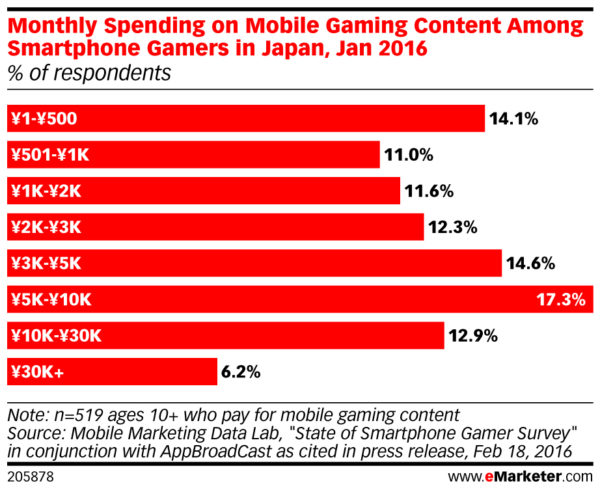 4. More than
70%

of Smartphone gamers in Japan play more than

4 games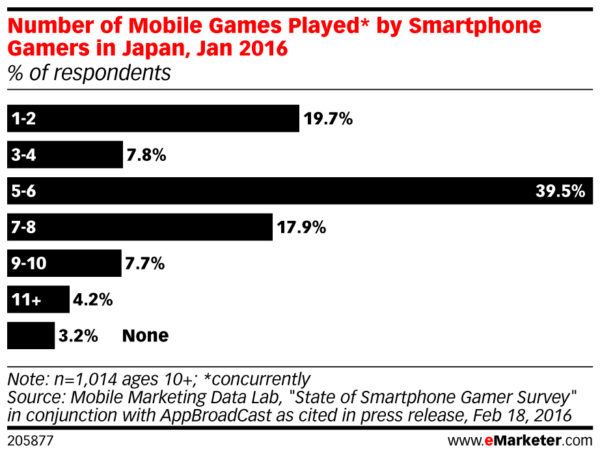 5. While
6/12 top grossing

Smartphone games

in Japan are

Role Playing games

(RPG), it's not as dominating as in South Korea (9/12 top games are RPG)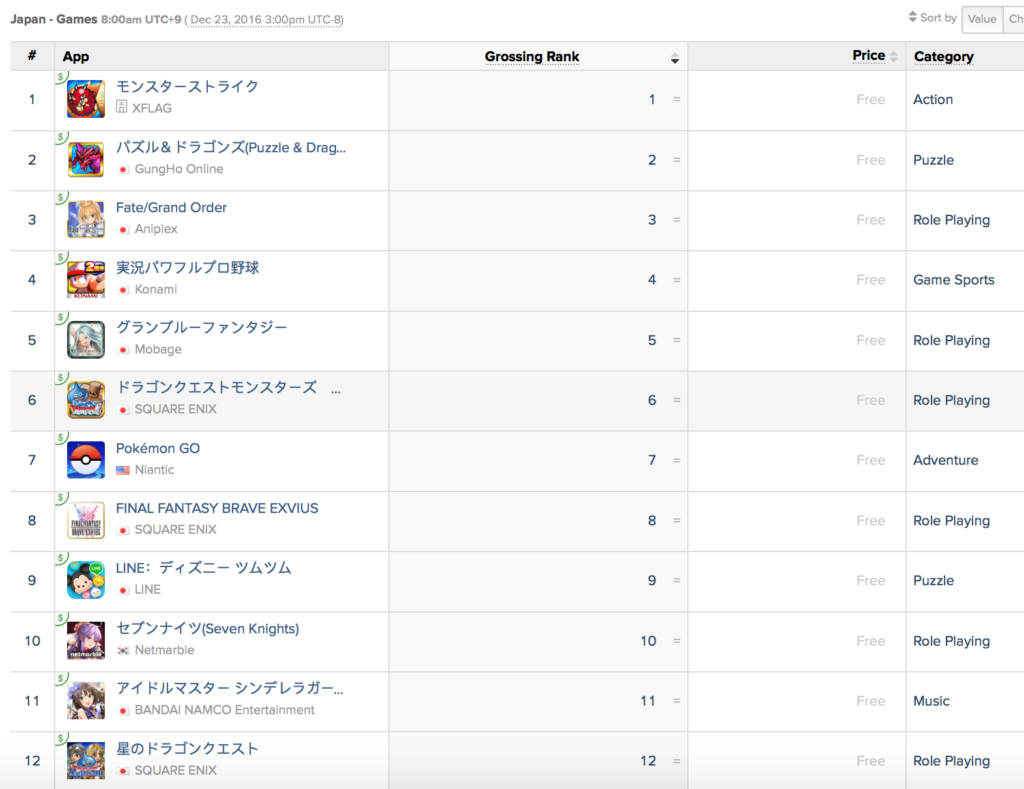 6. JP is a highly concentrated market where the top
10 mobile games earned 50%

of all Game Revenue in 2015 (across both iOS App Store and Google Play Store)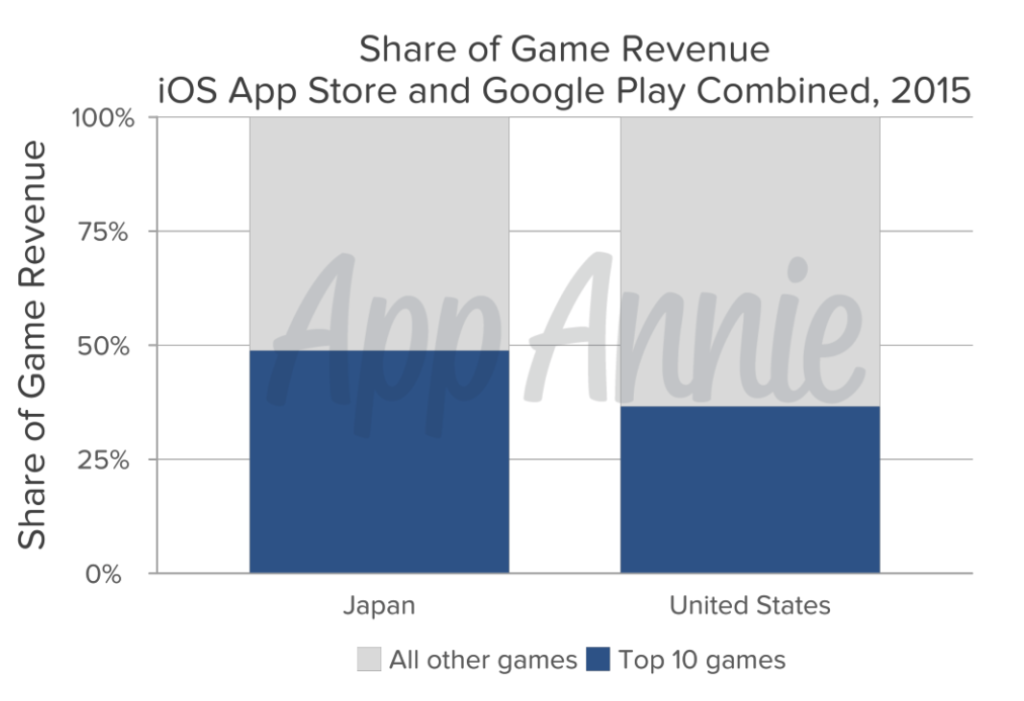 7. As
iPhone

has more than

50% of the market share

in Japan, monetization on Apple App Store is crucial for Mobile games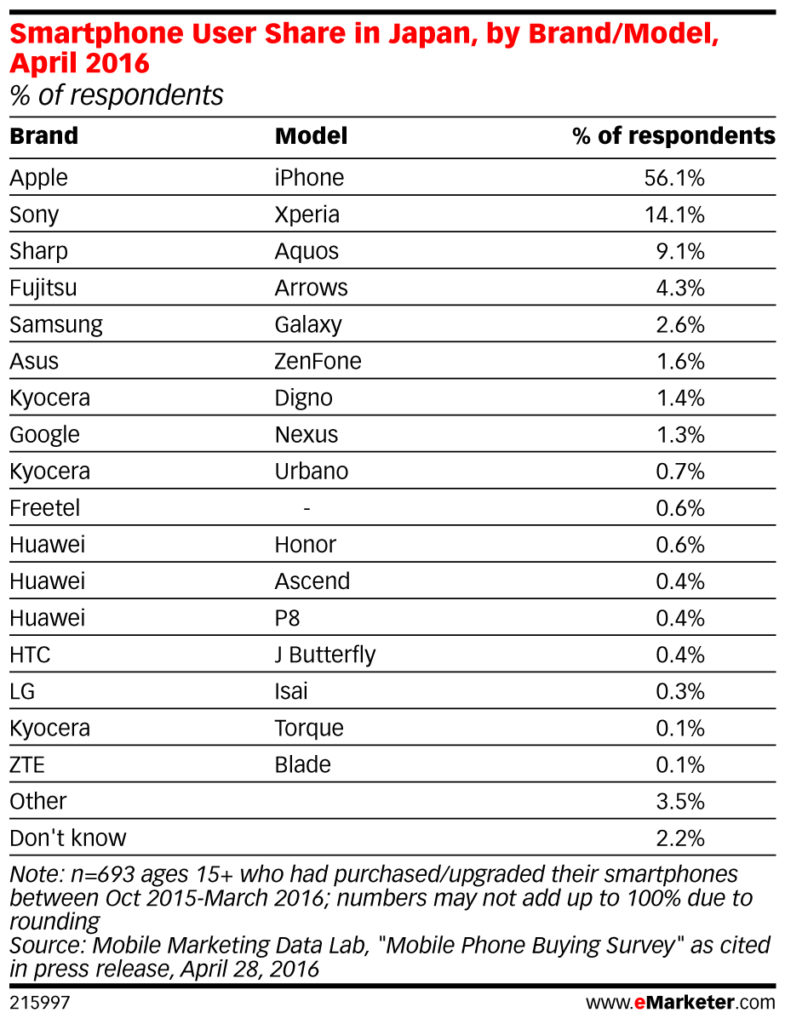 8. 
Local companies earned 90%

of all mobile game revenue in Japan in 2015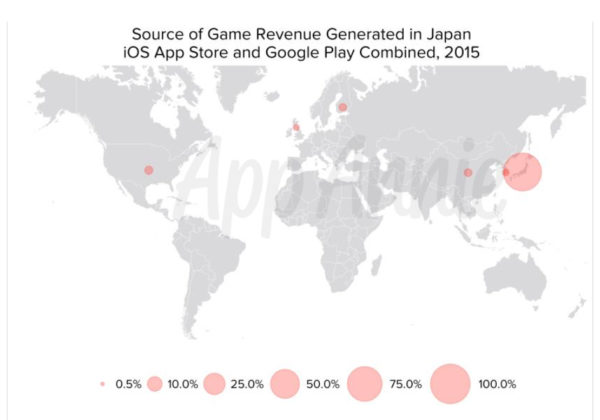 That's all from me.
Cheers,
Chandler
P.S: Update Mar 2019: this is the updated version 8 key facts about Japan Mobile Game Industry 2019