Hi there,
When we talk about digital landscape or marketing in China, we have to talk about e-commerce since it is so pervasive. While, I am trying my best to find reliable source of information to highlight key facts and upcoming trends, I can't read Chinese and not an expert on this subject so feel free to drop your comments/corrections below.
1. China is going to overtake the US in total retail sales in 2019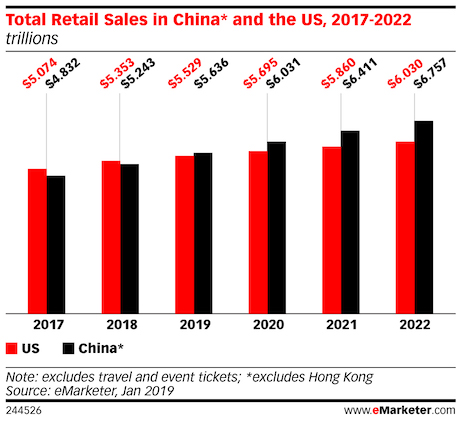 Overall, China economy is expected to continue to grow much faster than the US and China GDP may overtake the US in 2030.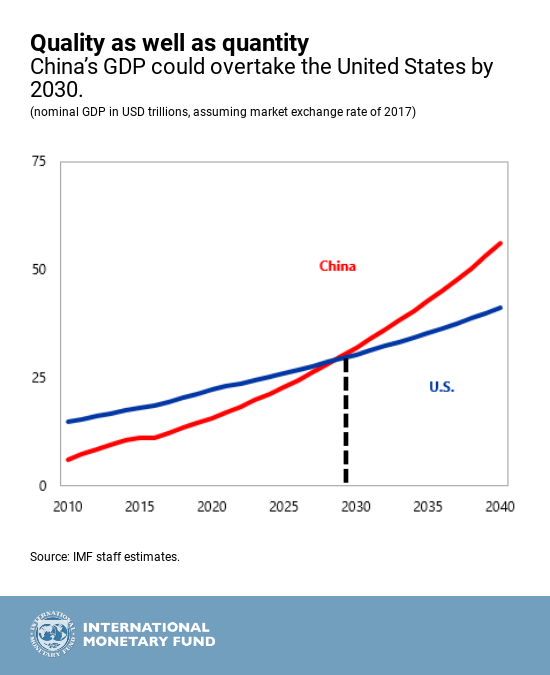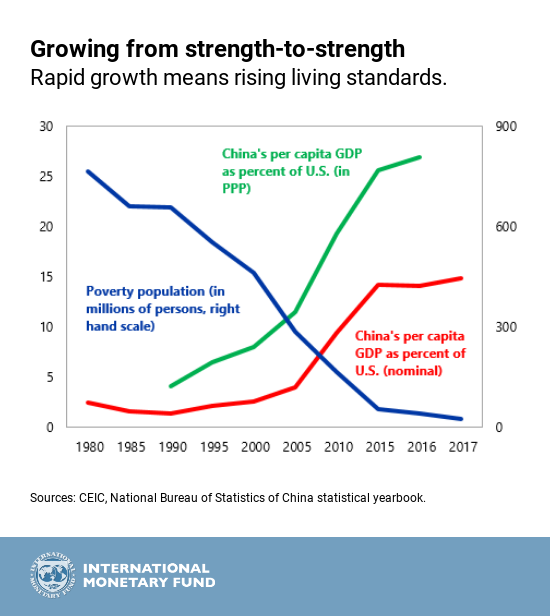 2. Retail e-commerce in china is more than the rest of the world combined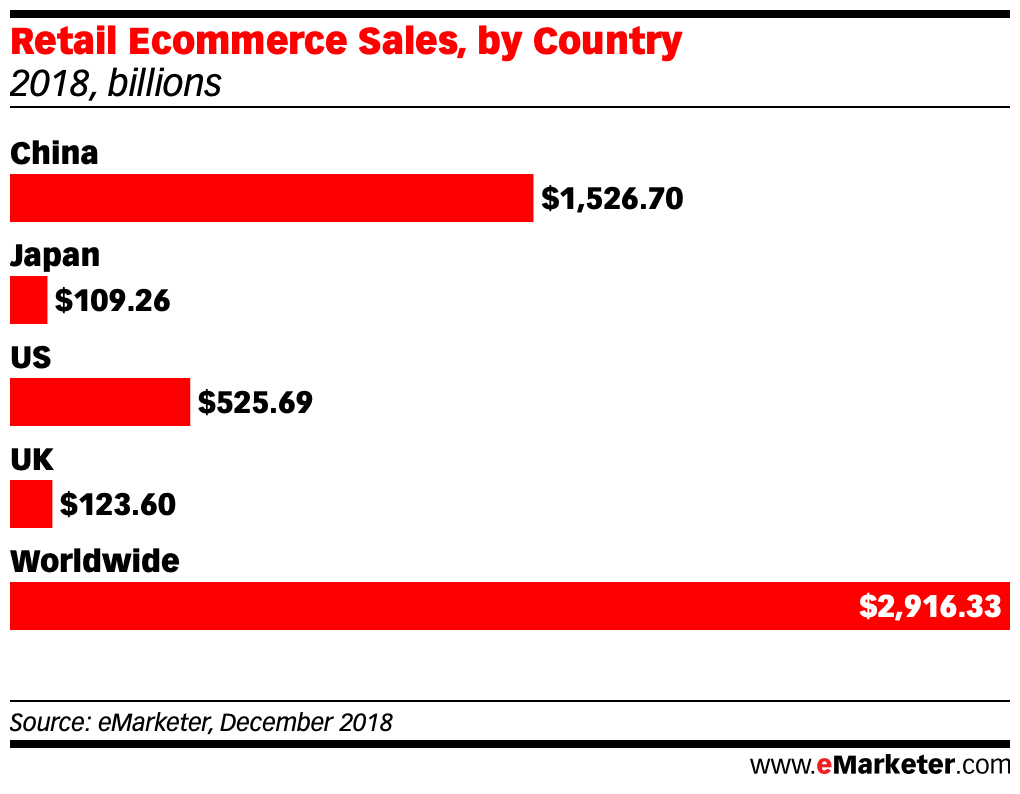 and it has no sign of slowing down. China retail e-commerce growth rate is expected to be 10% more than worldwide rate and double that of the US in 2018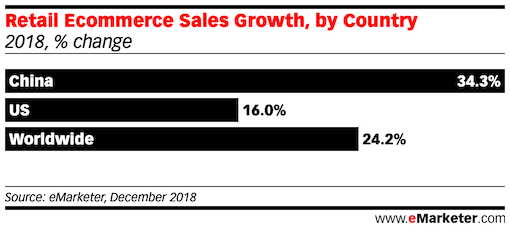 With more than 600 millions digital buyers, China obviously has more digital buyers than any country in the world by a wide margin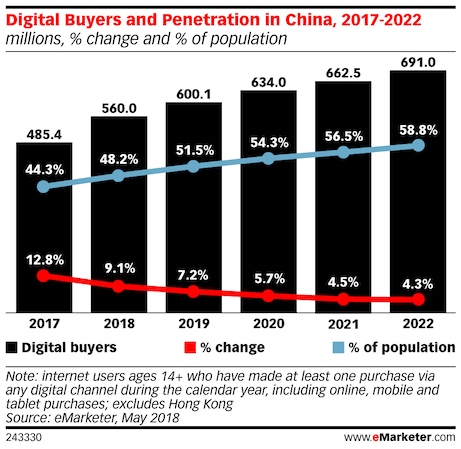 3. The majority of China retail e-commerce happens on mobile devices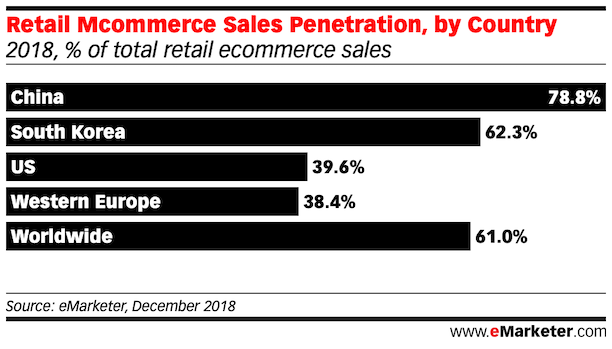 4. Retail Mobile commerce in China is hugely encouraged by ubiquitous proximity mobile payment in the market (60% user base of the whole world)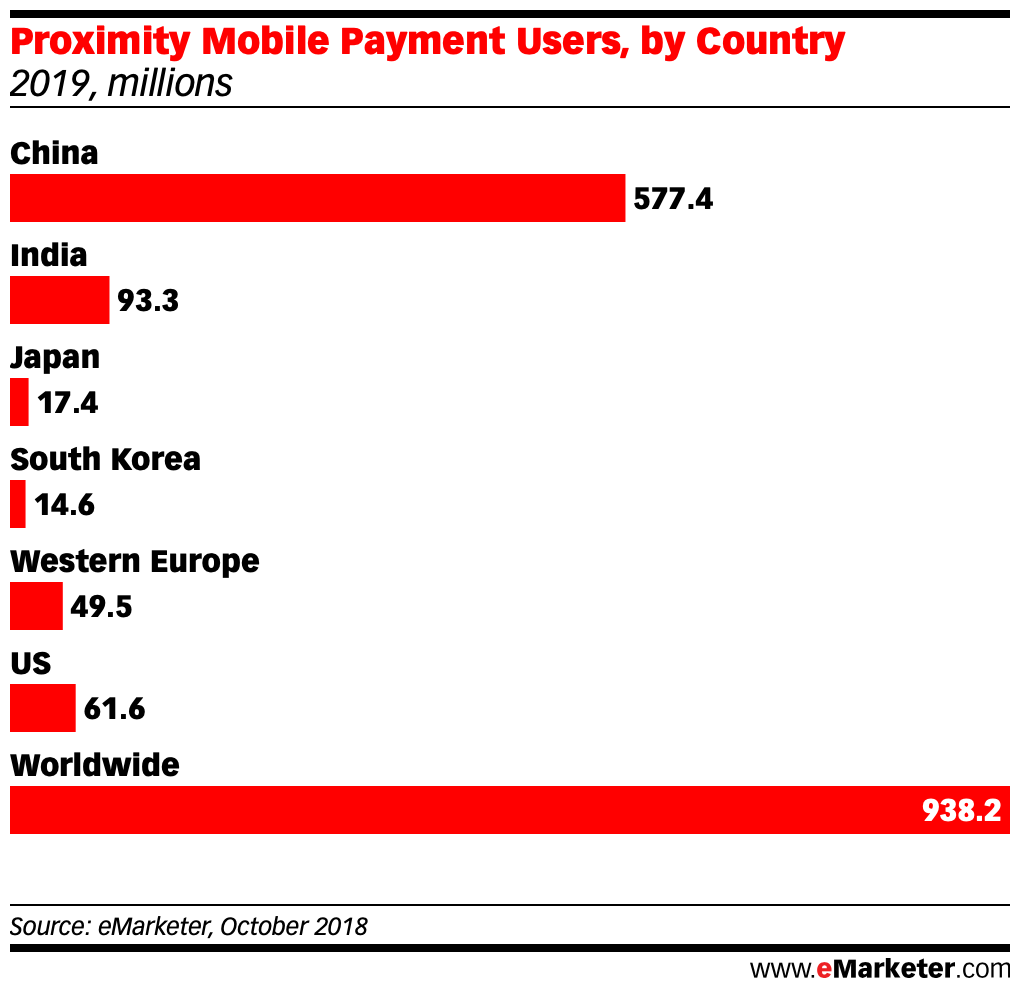 5. Together, Alibaba (Tmall, Taobao, AliExpress) and JD have about 75% of the total retail e-commerce sales in China in 2018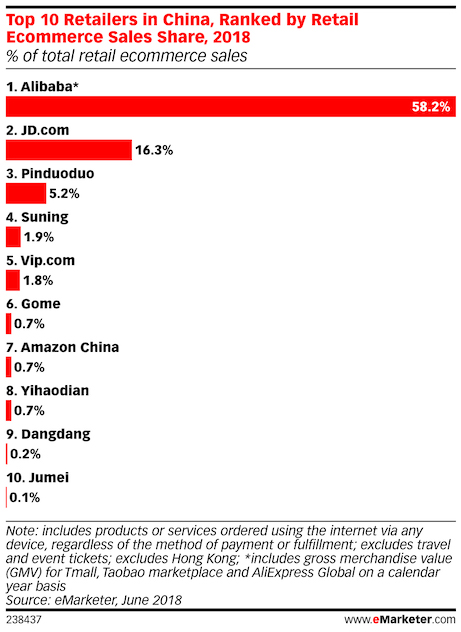 6. Omnichannel retail is expected by the majority of consumers in China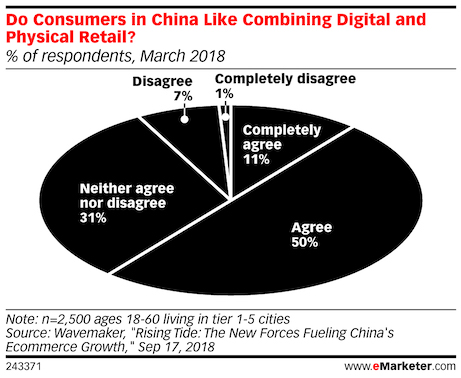 7. Chinese consumers are happy to embrace new retail technologies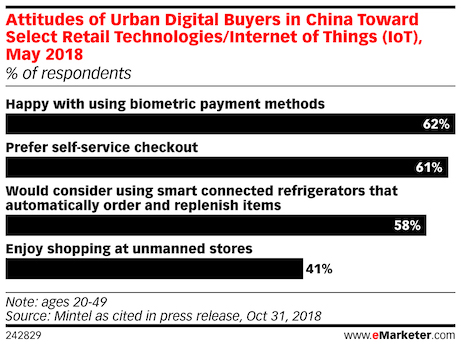 8. Single day e-commerce sales in China is more than Black Friday, Cyber Monday e-commerce sales in the US combined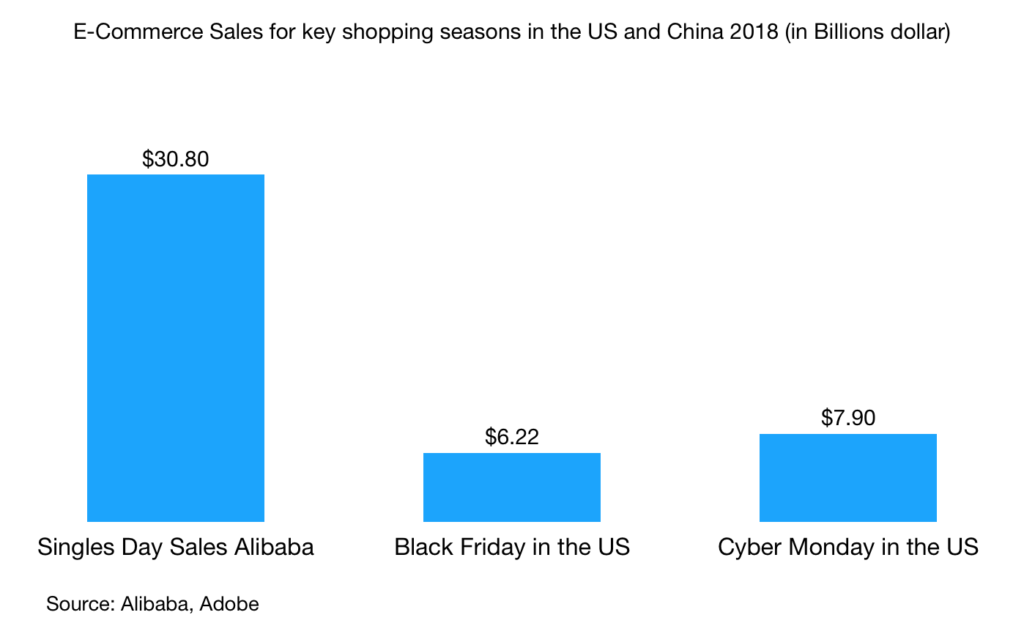 9. Retailers in China embrace new technologies powered by data and artificial intelligence
When we talk about Freshippo (formerly Hema) – Alibaba super store concept which opened in late 2015, now has more than 100 stores in tier 1, 2 cities. Hema Fresh adopt mobile app, robot, biometrics payment amongst many other things to raise the bar of retail in China. Take a look at this video "inside Hema" from CNBC. You can also take a look into Alibaba Q4 2018 quarterly earning report.
Chinese consumers are familiar with mobile coupons, AR and other new retail technologies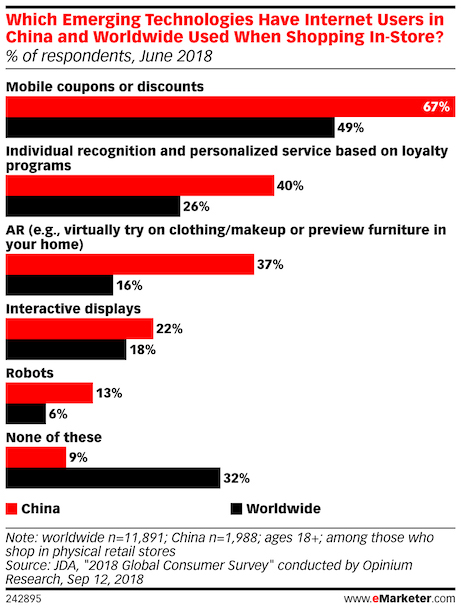 This post is part of a series about China that I have been writing in 2019. You can find more of them below:
China luxury product marketing: key facts and trends

China OTT subscription landscape: 8 key facts and trend
China influencer marketing – 8 key facts you need to know
China mobile games : 8 key facts and trends
8 Key facts about china advertising landscape
9 key facts about China digital landscape
That's it from me.
Thanks,
Chandler