1. Influencer marketing is expected to receive the most attention from marketers/media agency professionals in 2019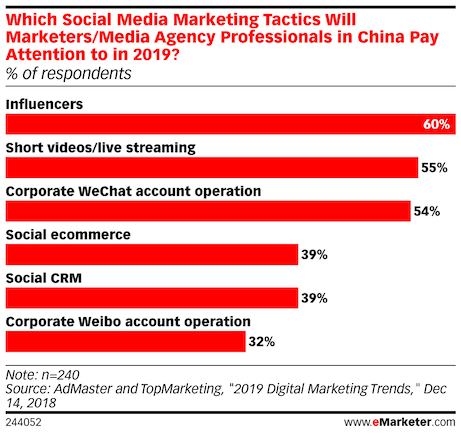 A similar trend was seen in 2017 and 2018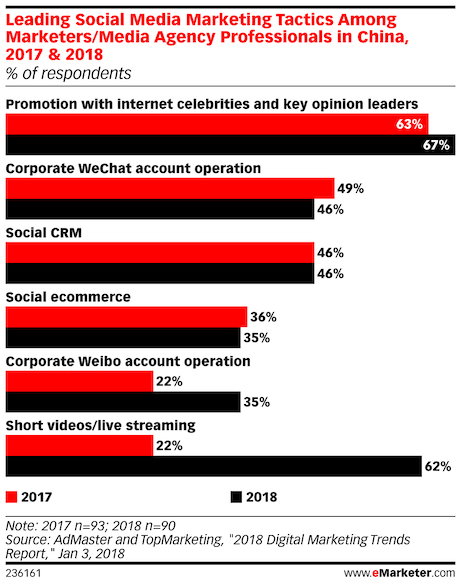 2. Influencer economy was estimated to be $17.16B in 2018 or about 18% of the total media ad spend
According to CBNData, influencer economy in China was estimated to be around $17.16B in 2018, more than double that of 2016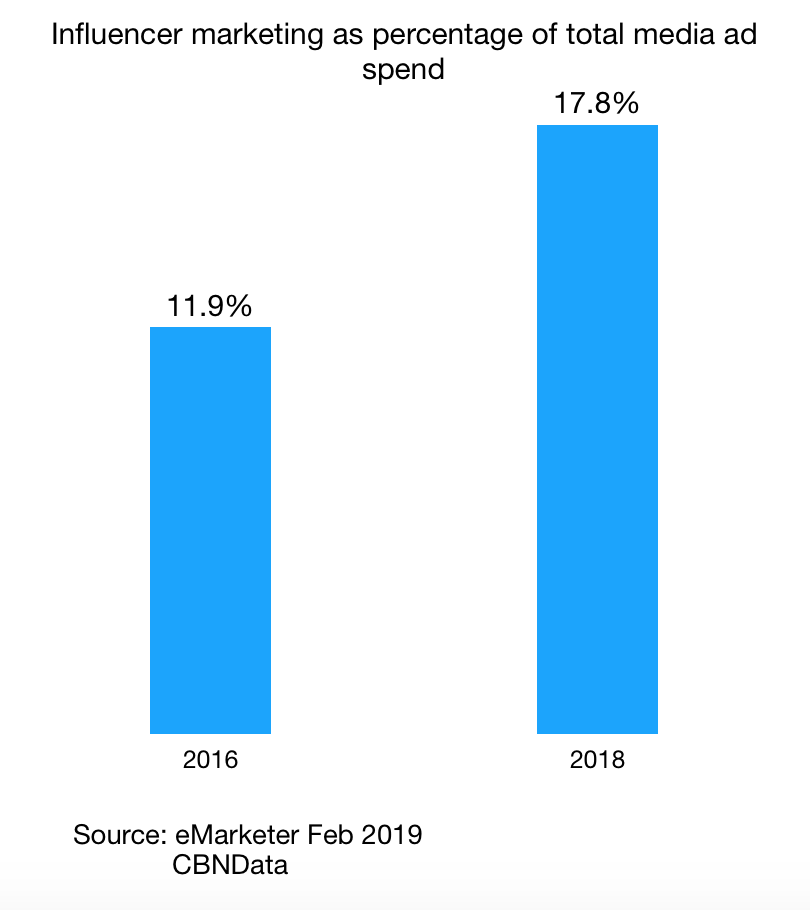 3. Chinese consumers are very receptive to celebrities or KOL endorsement in comparison to the US, UK, Japan, France or Germany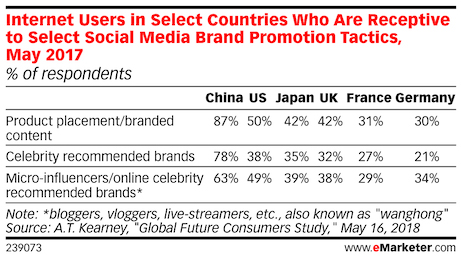 Another study done in 2018 with more countries showed similar results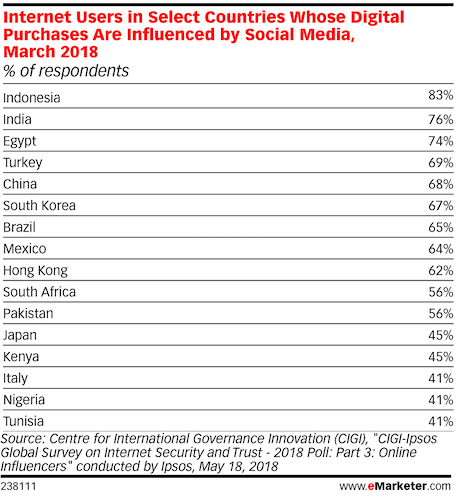 4. Influencer marketing is getting professionalized quickly
It's much easier to see it in action rather than writing about it so take a look at this video about Mr Bag in China "When Givenchy Needs To Sell A Handbag In China, They Call Mr. Bags". Another name to take note is Gogoboi Ye Si.
Key opinion leader (KOL) / Influencer in China has a diverse way of earning an income beyond ads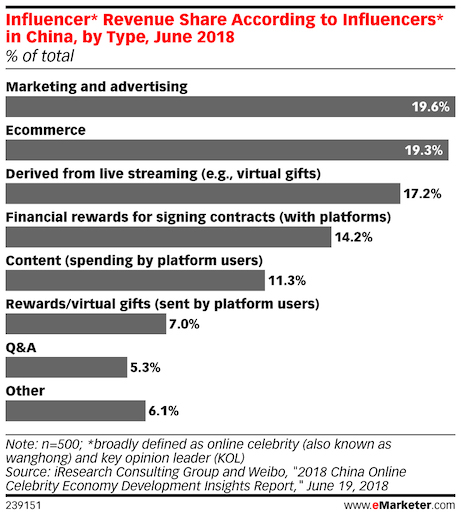 5. Popular platforms for social commerce in China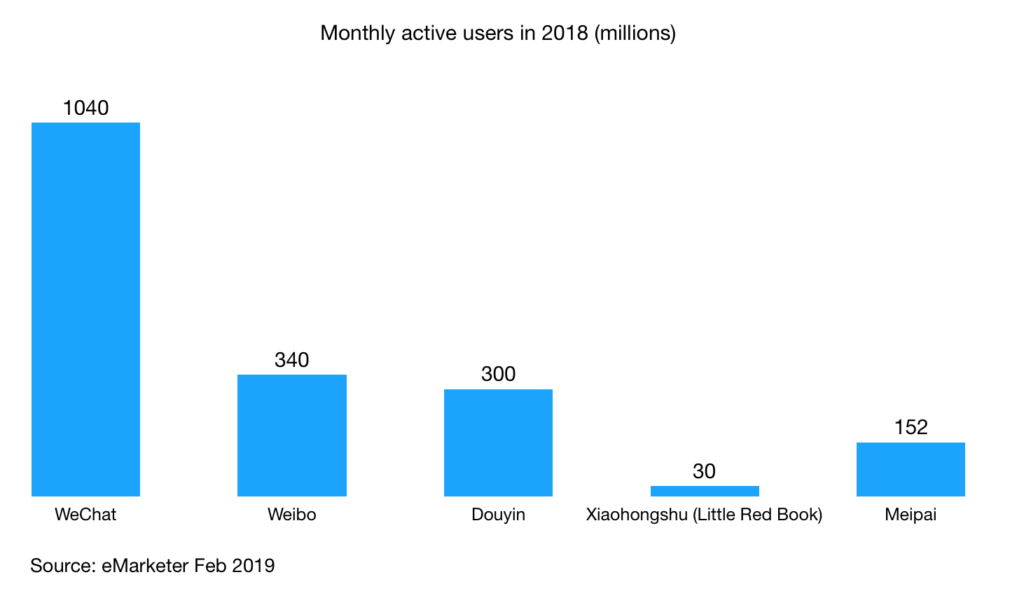 It is not really "fair" to compare WeChat a super App to DouYin (aka TikTok in overseas markets) or Little Red Book (which is a niche lifestyle community for girls) but there is no doubt about the scale of WeChat especially around e-commerce.
6. Influencers can affect opinion and decisions of Affluent consumers in China more than average worldwide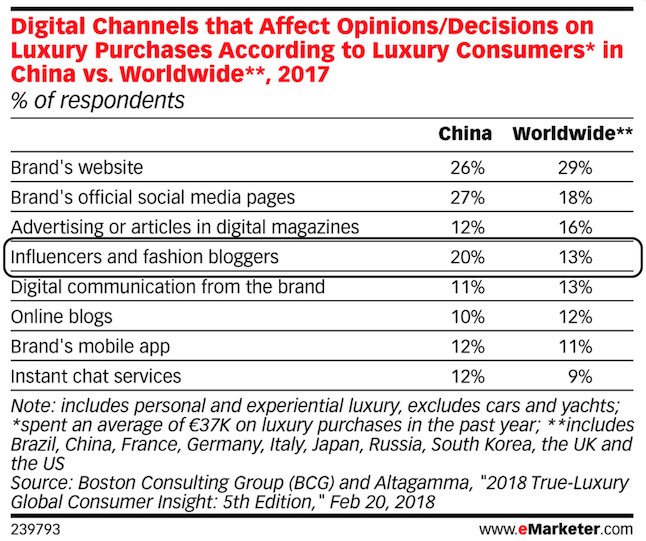 7. Influencer incubators are behind many popular KOLs in China
Influencer incubators in China help to nurture promising influencers and work with them to amplify their influence on social media, or prepare for massive sales season like Singles Day.
According to Forbes, Alibaba backed Ruhan is planning an IPO on Nasdaq in 2019.
Besides Ruhan, there are other incubators as well in the market. According to parklu, here are a few major players: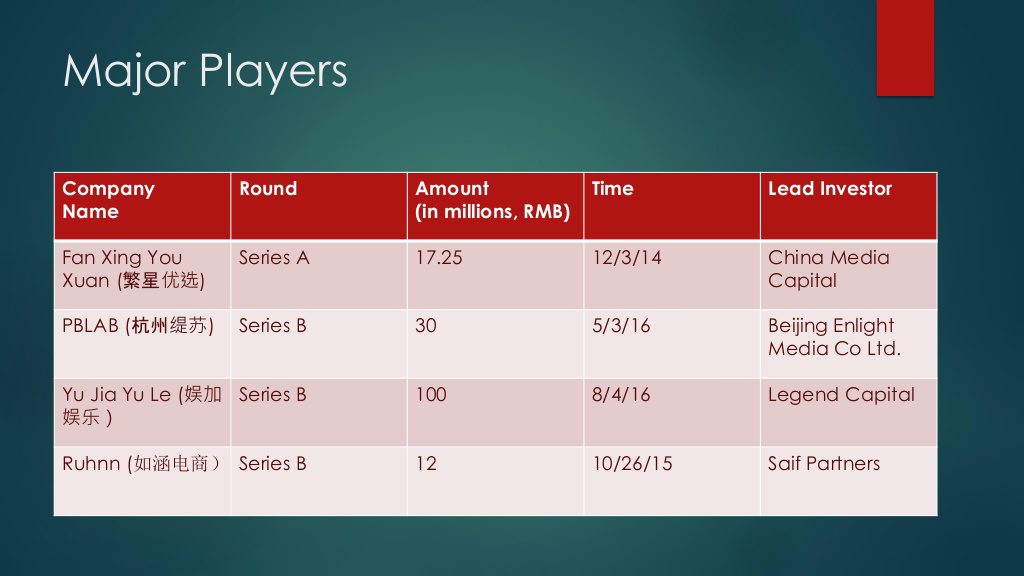 8. There are more than 100,000 influencers with 1 million+ subscribers in China
Yes you read it right, influencer market in China is so big that according to WARC, there are that many influencers with more than one million subscribers.
That's all from me for today.
Cheers,
Chandler