1. Japan total retail sales is number 3 in the world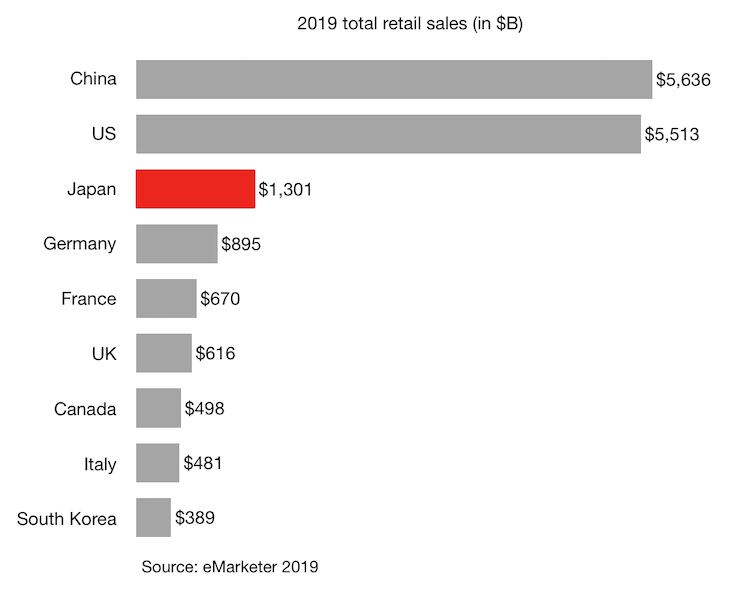 2. Given Japan population decline and slow economic growth, it is not surprising that its estimated retail growth rate in 2020 is lowest amongst G7 countries and China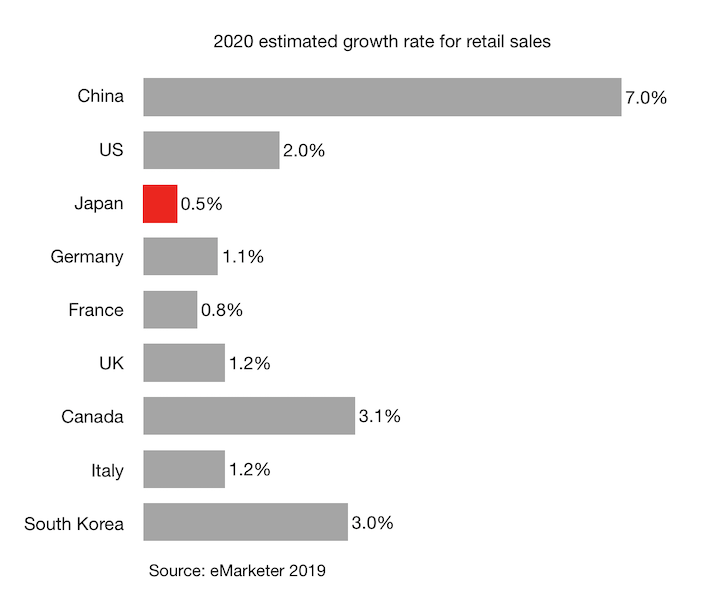 Japan, China and other G7 countries estimated economic growth rates in 2019 according to World bank, European Commission are below.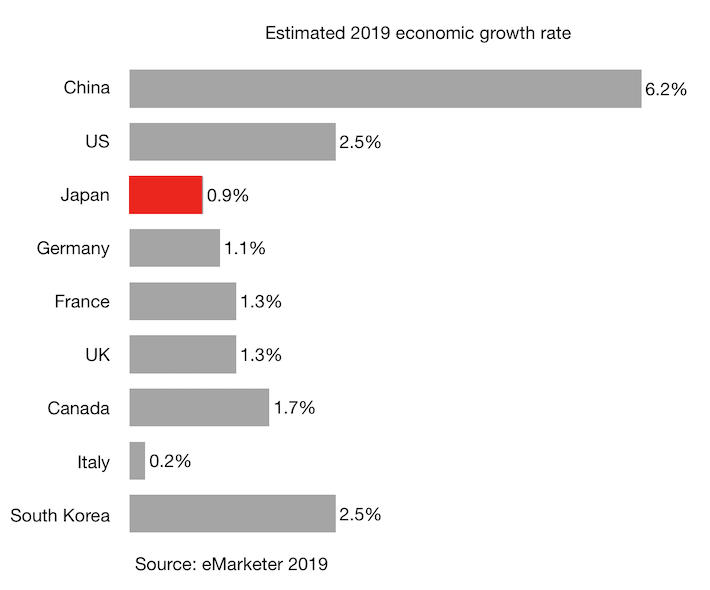 According to populationpyramid.net, we can see the downward trend below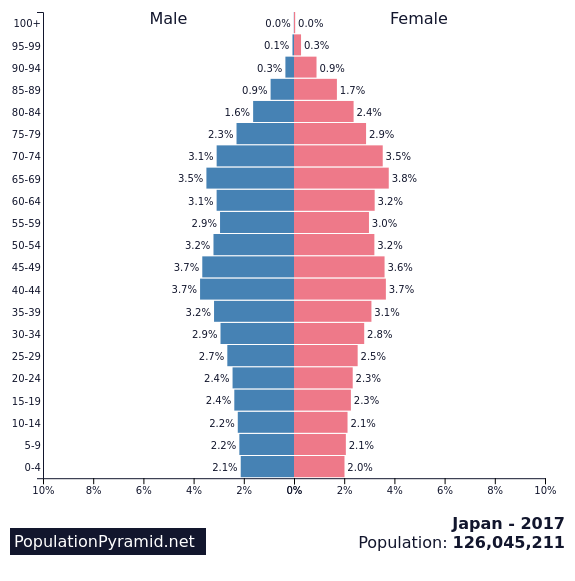 3. Japan retail e-commerce is the 4th largest in the world, behind China, the US and the UK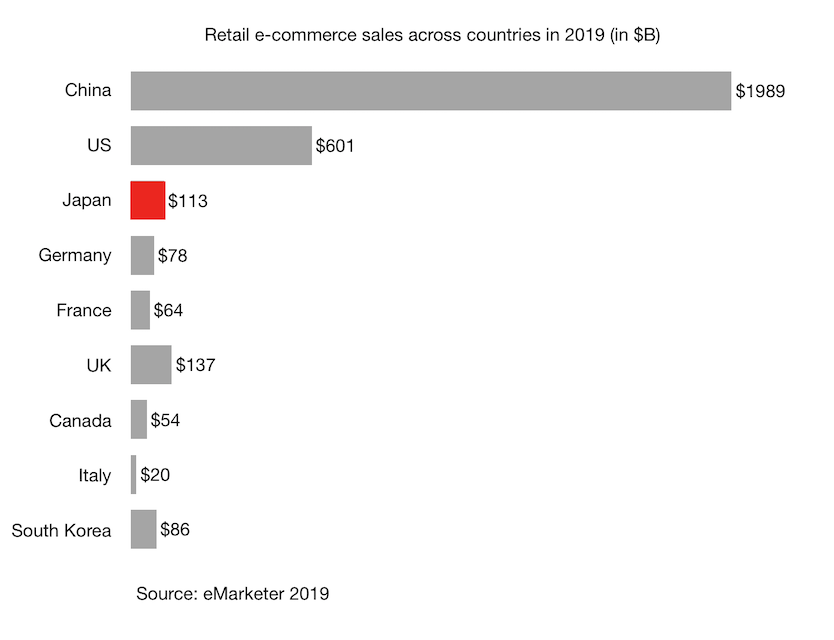 4. Compared with its peers, Japan retail e-commerce penetration lags behind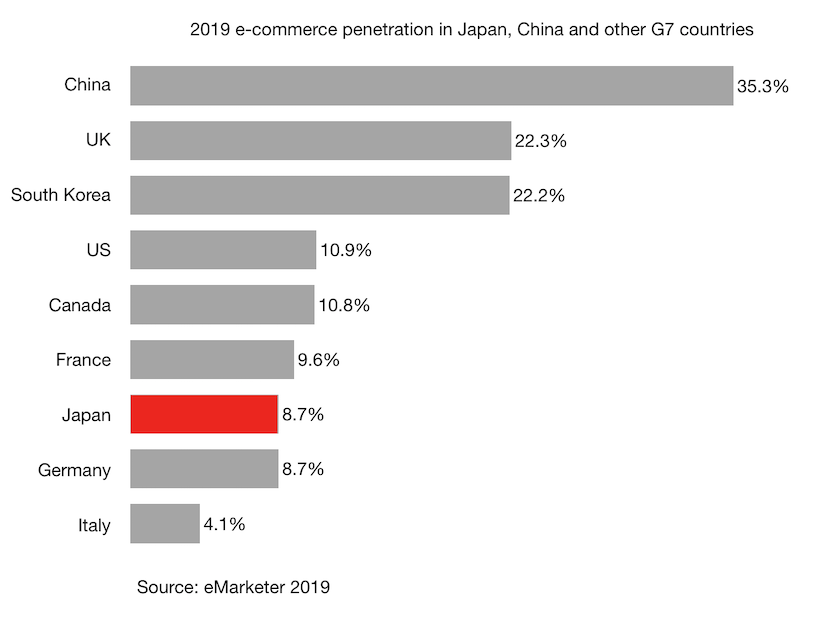 This is the retail e-commerce penetration as a percentage of the total retail sales.
5. Japan e-commerce growth rate is lowest amongst G7 countries and China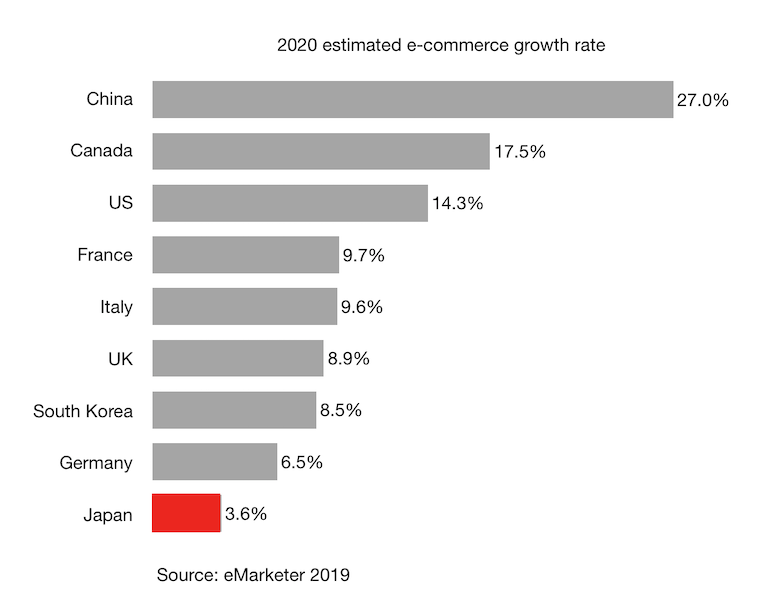 6. Digital buyer penetration in Japan is already at saturation level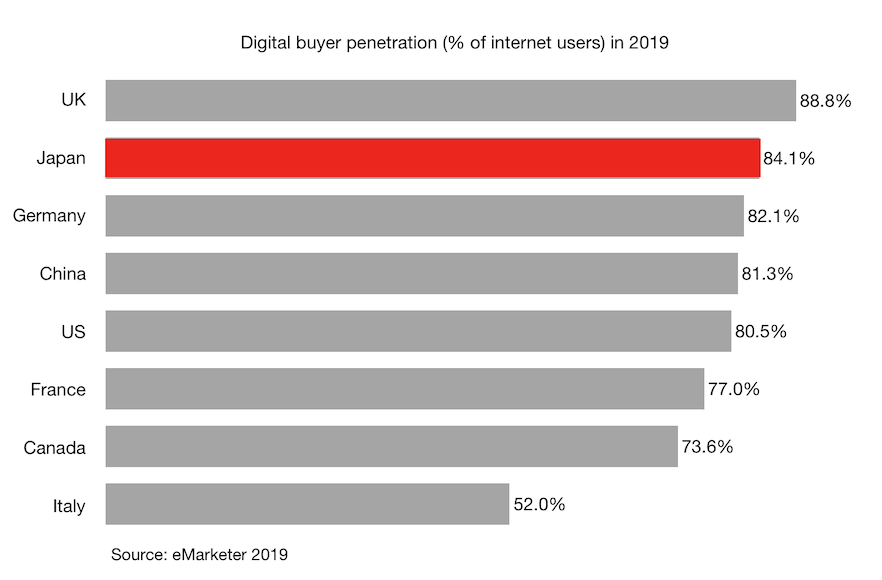 7. Penetration of Mobile e-commerce as percentage of total retail e-commerce in Japan is on the high side amongst G7 countries, but lagging far behind China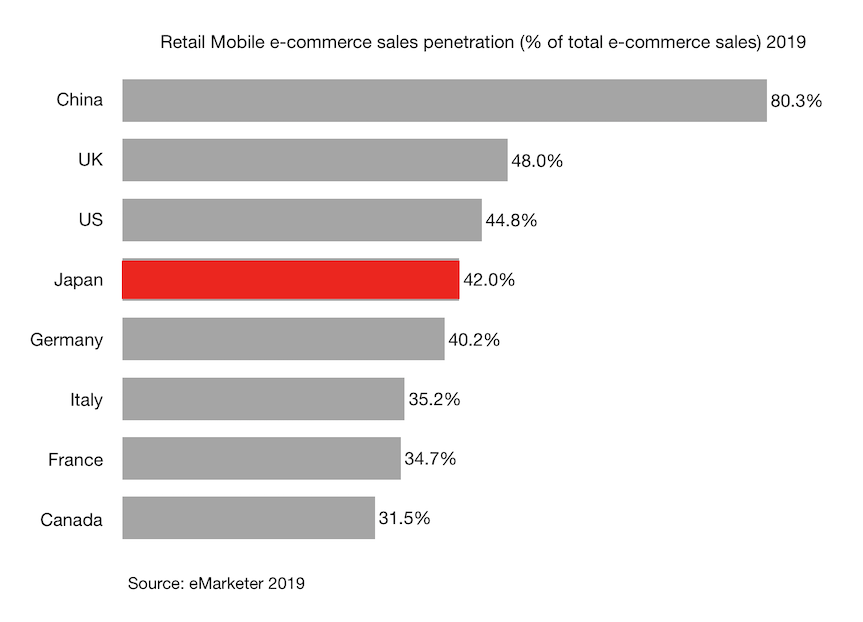 8. While proximity mobile payment adoption in Japan is relatively high amongst G7 countries, they are lagging way behind China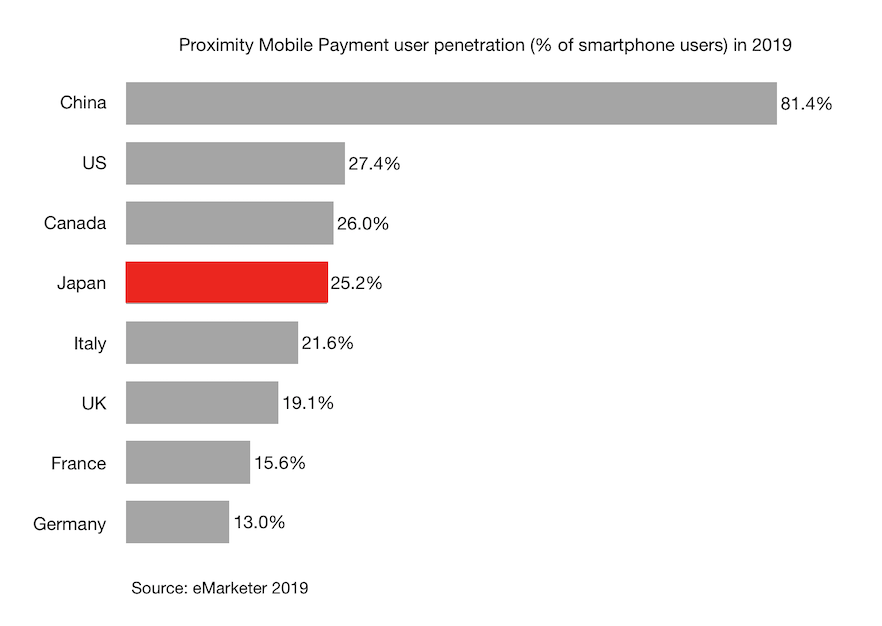 That's all from me for this topic. If you are interested in other posts about Japan, here they are:
Japan advertising landscape key facts and trends updated Apr 2019
8 key facts about Japan Subscription Video on Demand (SVOD) landscape
Key facts about Japan Digital Landscape (updated Jan 2019)
8 key facts about Japan Mobile Game Industry (update Mar 2019)