1. India is second in the world in terms of proximity mobile payment users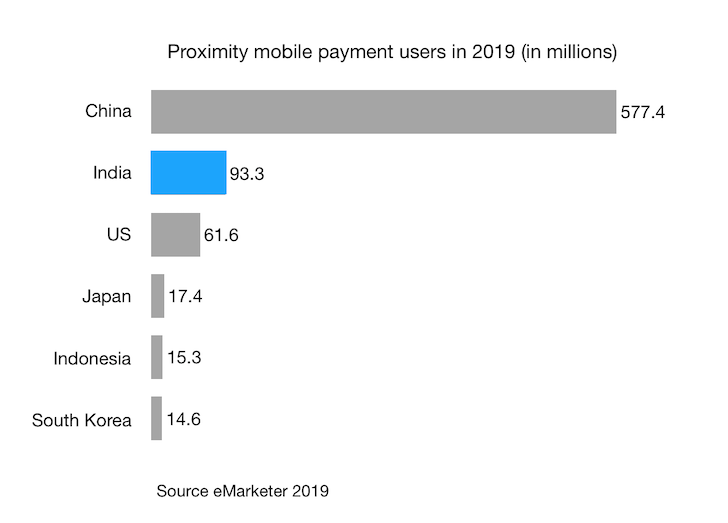 Regarding growth rate, India is expected to have the highest growth rate in the world when it comes to proximity mobile payment users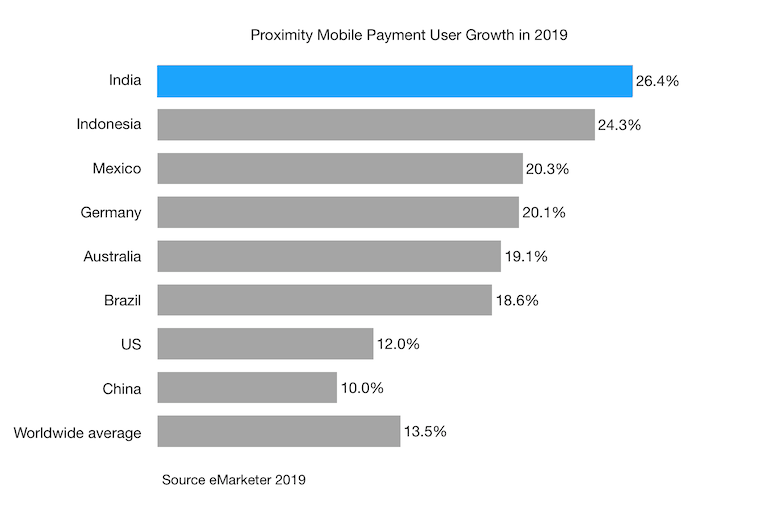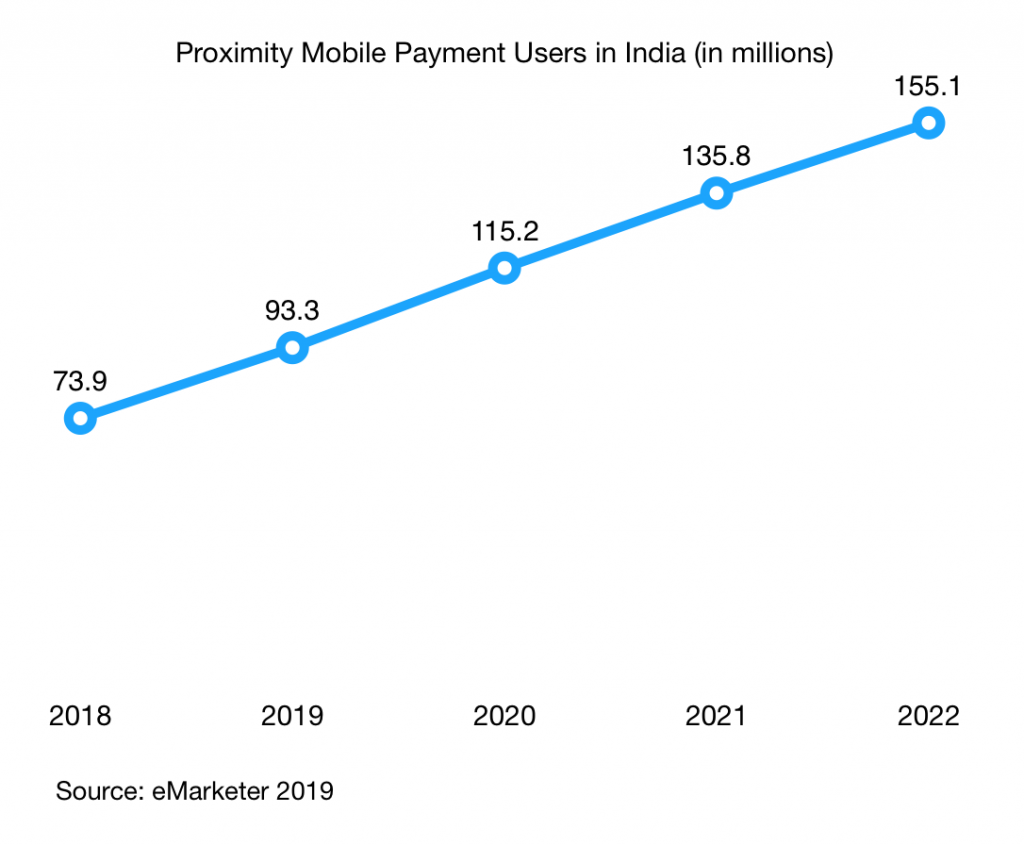 2. At 33% smartphone penetration rate, proximity mobile payment in India has a lot of room to grow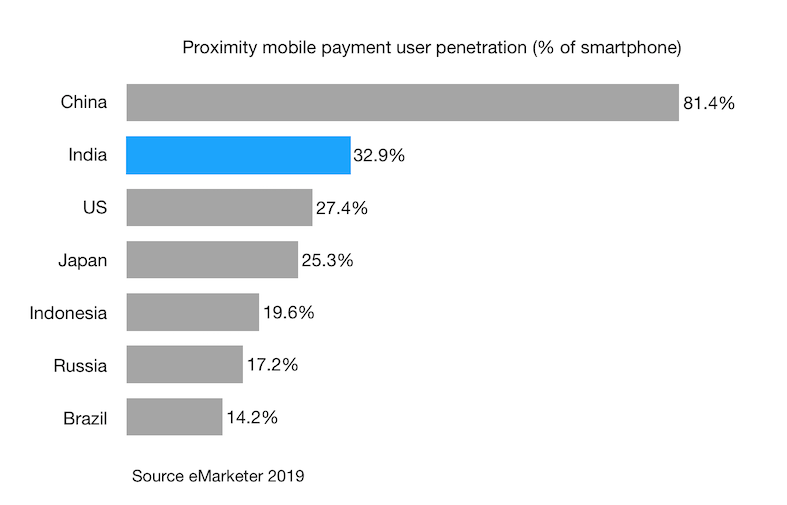 As India middle class continues to grow, we should expect both smartphone penetration and mobile payment users to develop further.
If you are interested in India GDP per capita (Purchasing power parity) vs other countries, World Bank has very good data sets and graph
3. Digital payment market is expected to increase 5 times to 1 trillion dollars by 2023
Both the Times of India and National Institution for Transforming India (NITI) cite a Credit Suite report, which forecasts that the digital payment market in India will be 1 trillion dollars in 2023. The growth is largely fuelled by mobile payment.
Because of this, it is not a surprise that there are many players in this competitive field. Besides Paytm and Google, WhatsApp is reported to be in the testing phase of enabling mobile payment .
4. Market leader Paytm claimed to have more than 100 million KYC compliant mobile wallet customers
The Times of India reported the news back in Apr 2018. In the article, it also said that Paytm has more than 220 million mobile wallet users in India.
KYC or know your customer is an initiative which asks customer to physically verify their identity, which will cut out the dummy accounts.
5. Average transaction value for Paytm increased from $3.3 (2017) to $5 (2018)
According to Forbes, Paytm total number of transactions increased from 1.5 billion to 4 billion while gross transaction value increased from $5B to $20B.
This is largely due to the 2x increase in the number of merchants to be close to 10 million in 2018 from 5 million at the end of 2017.
According to another article from the Times of India, Google Pay has more than 25 million monthly active users and about 1.2 million merchants adopted the app by Sept 2018.
6. Similar to China and other countries in Southeast Asia, QR code plays a prominent role in Mobile proximity payment solution in India
Unlike the US or other western markets where usage of QR codes for mobile payment is limited, QR code is being used extensively in India for mobile payment. According to PWC India, QR code has many advantages and the main one in my opinion is cost and easier implementation in comparison to other technologies.
I am sure I don't cover everything about this topic here so feel free to drop in your comments or email me.
Cheers,
Chandler