1. India is the third largest retail market in APAC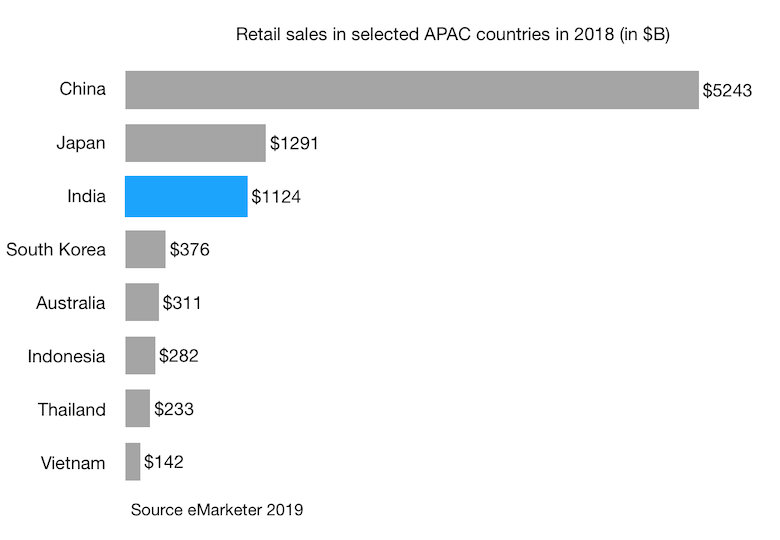 Obviously population size has a big role to play here. India population is more than 10 times Japan, 20 times South Korea.
2. India retail growth rate was highest in APAC in 2018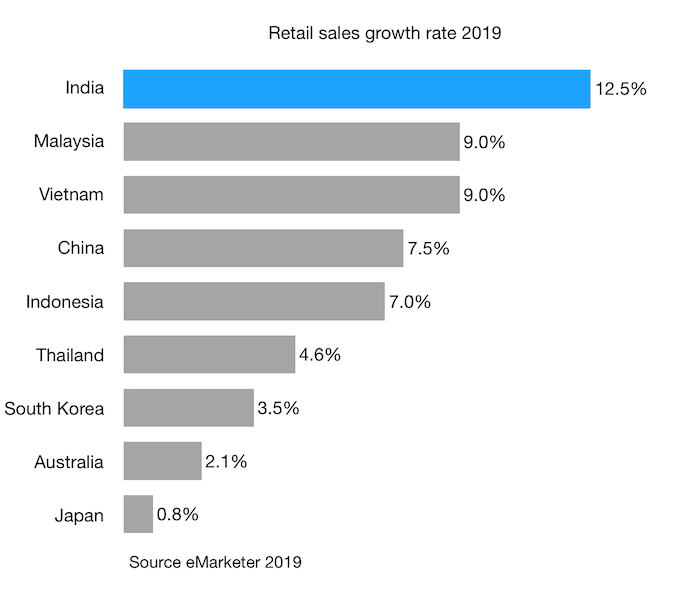 3. E-commerce in India is still tiny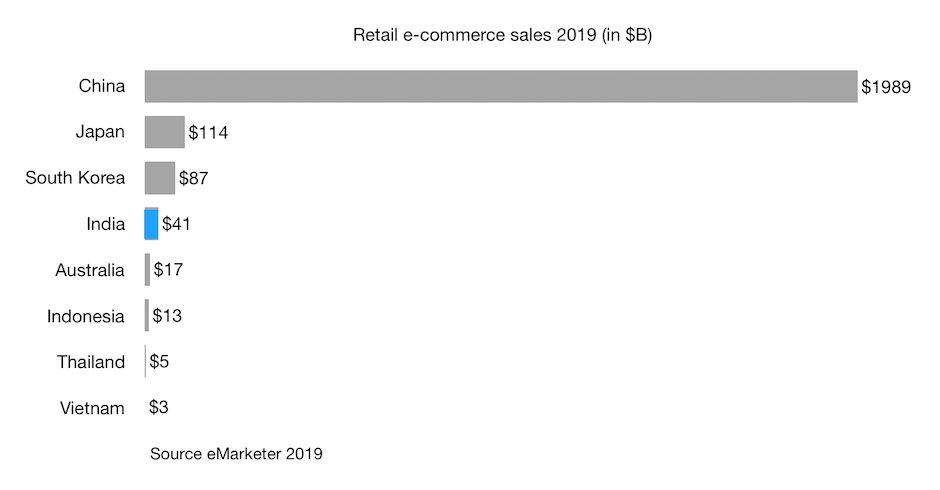 Given the tiny base, it is not surprising that the retail e-commerce growth rate in India is relatively higher than many markets. But it is still lower than China though.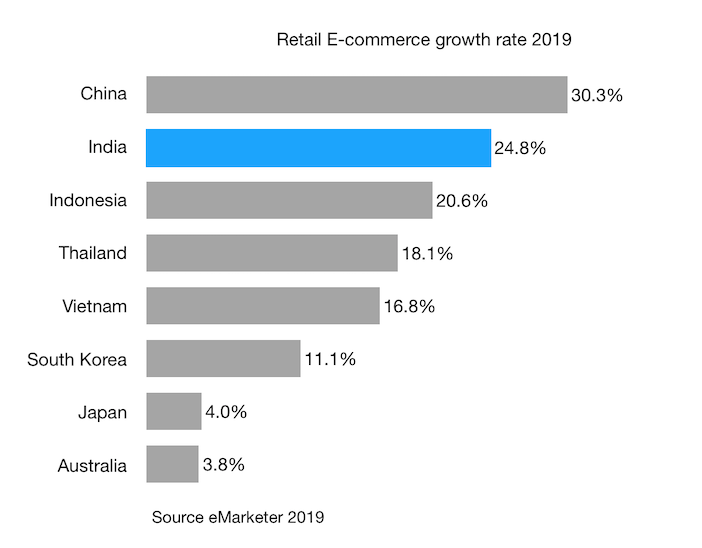 4. Retail Mobile e-commerce penetration in India is amongst the highest in the world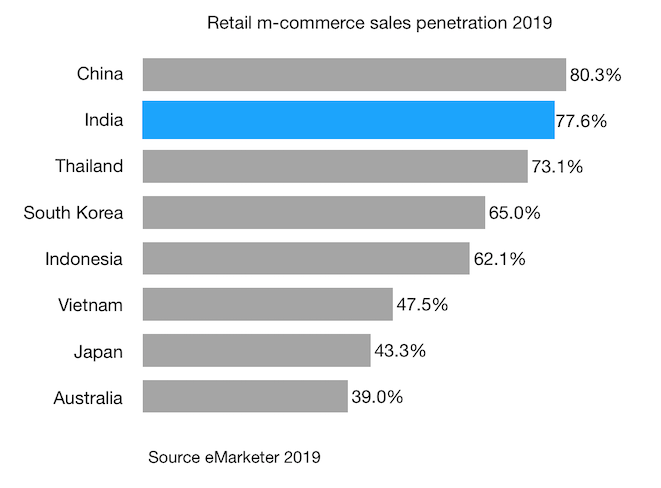 5. About one in two India internet users have purchased online last year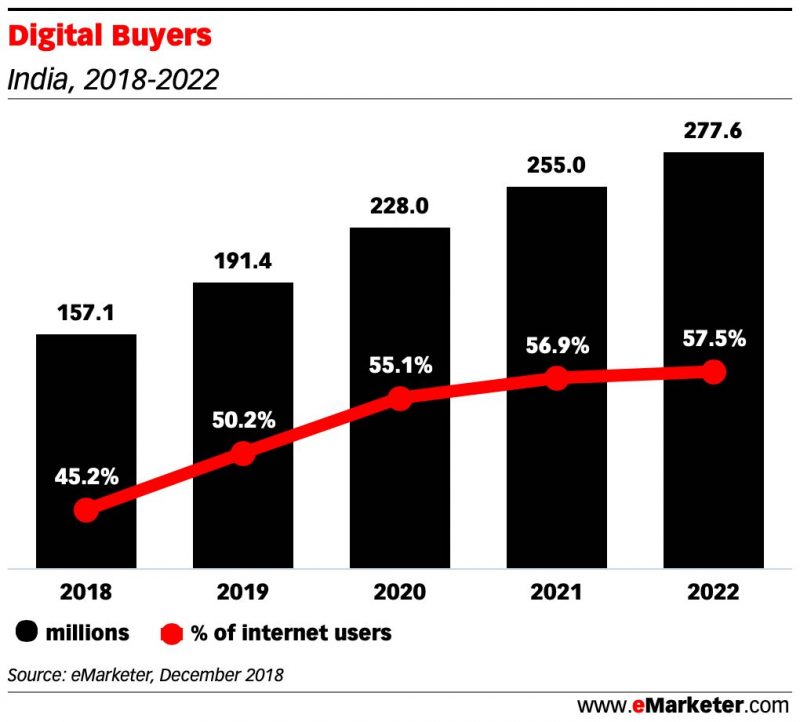 6. India is second in the world in terms of proximity mobile payment users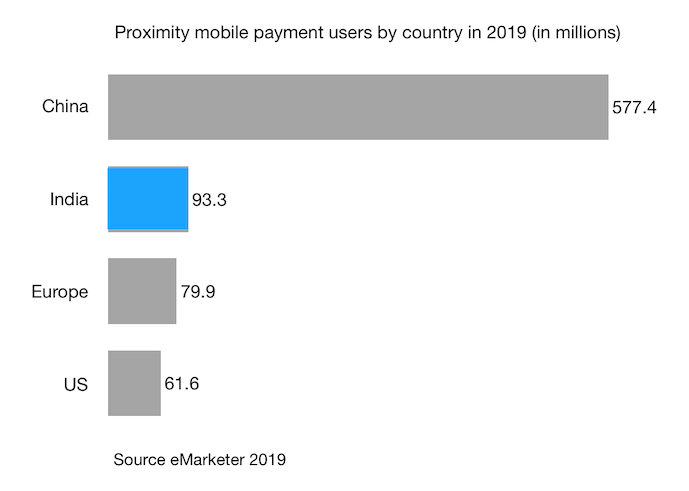 Given the small base, the growth rate for proximity payment user in India is double that of the worldwide average.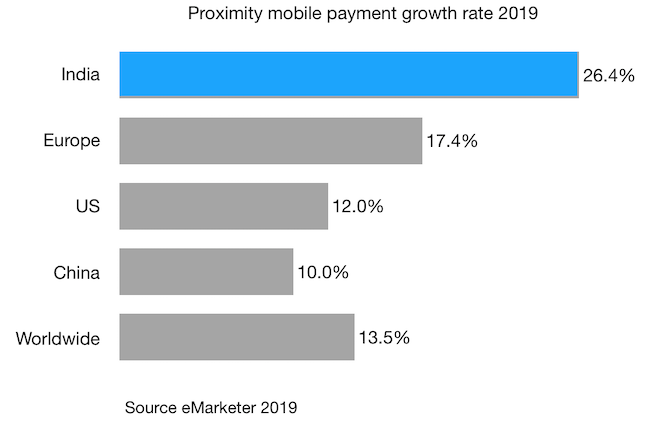 7. Flipkart still leads Amazon in India from a sales gross merchandising revenue POV, especially during Diwali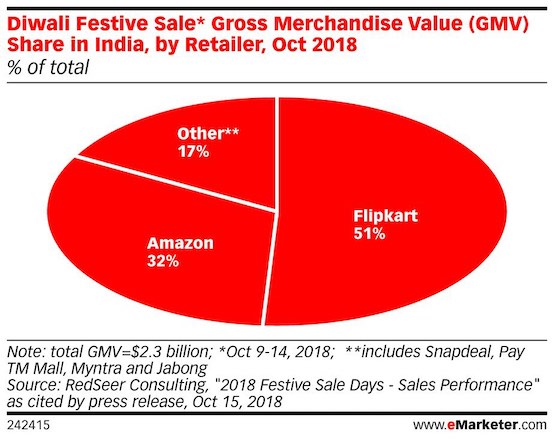 Flipkart claimed that 11st Oct 2018 was the single best sales day in the history of India Retail. You can also read more about the 09th – 14th Oct sales report here on India Times.
8. Electronics, fashion and game/music are the top 3 categories that India smartphone users most likely to buy over the holiday season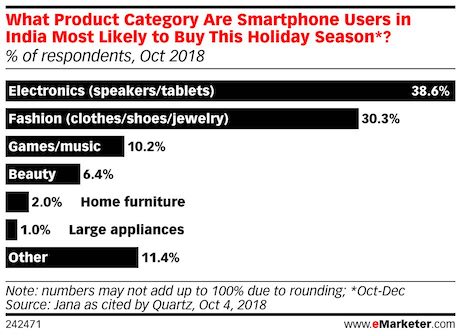 That's all from me for today.
Cheers,
Chandler