1. With 18 million mobile internet users (76% population penetration), Australia mobile internet penetration is on par with other G7 countries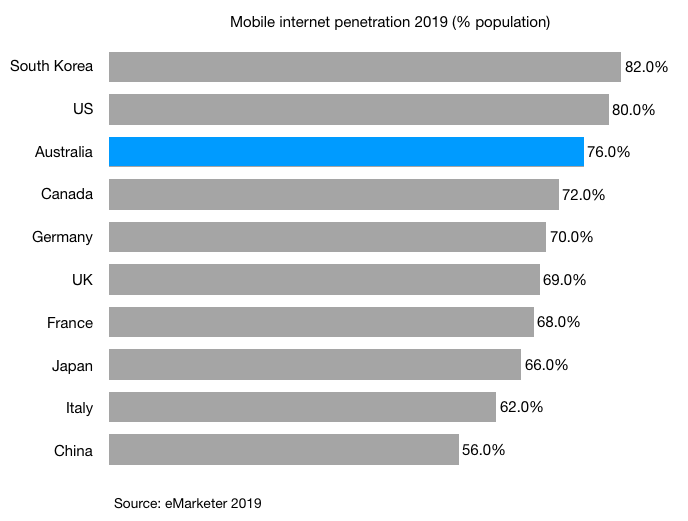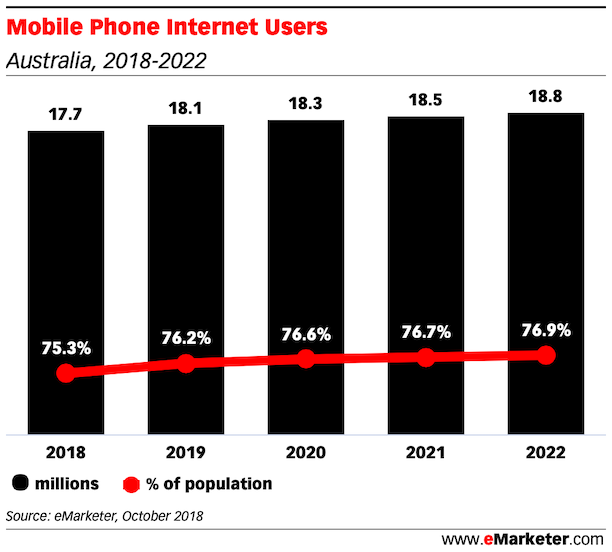 2. At 90%, we do not expect much growth in smartphone penetration, over the next few years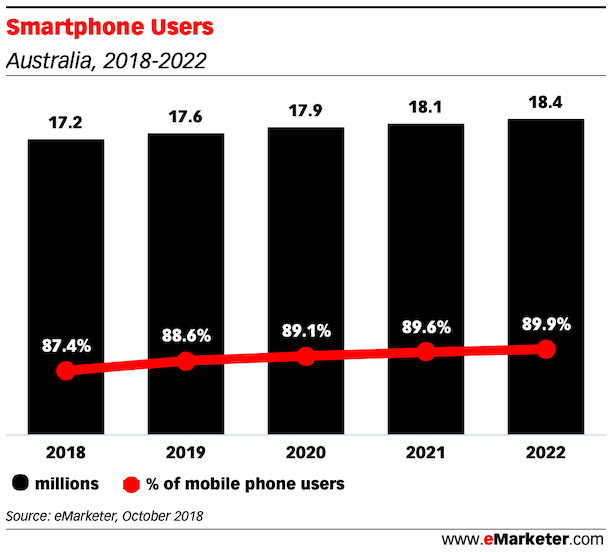 Smartphone ownership is highest amongst all devices in Australia according to the Mobile consumer survey 2018 by Deloitte. Though nearly 40% of Australian smartphone users think that they are using their phones too much.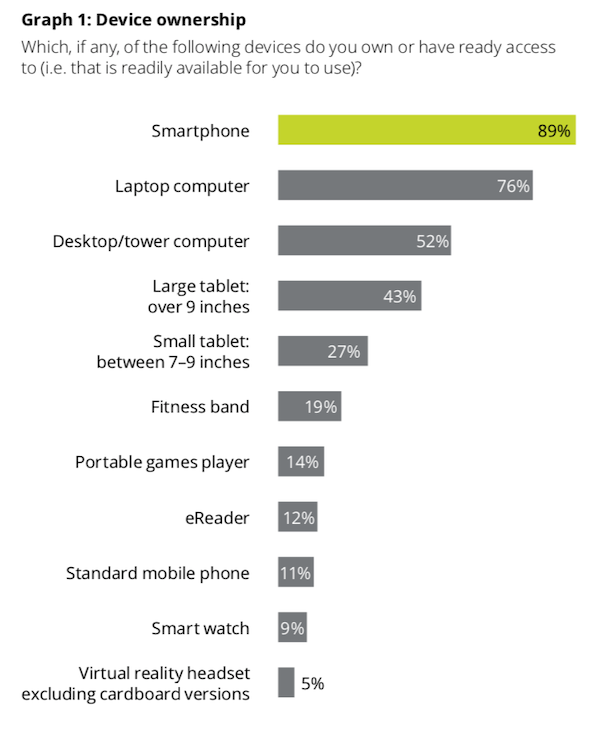 Android is leading iOS in Australia when it comes to OS for new smart phone sales June 2012 – June 2018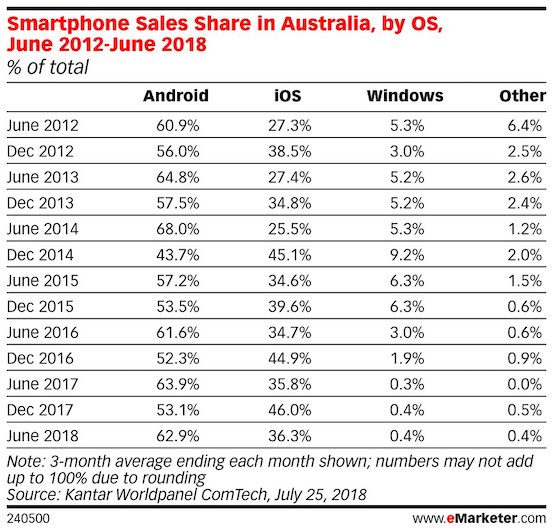 The typical bump around December for iOS share is because Apple often launches new phone at the end of Q3/beginning of Q4 every year.
3. Similar to most G7 countries, Australia is lagging behind when it comes to proximity mobile payment against China, India, South Korea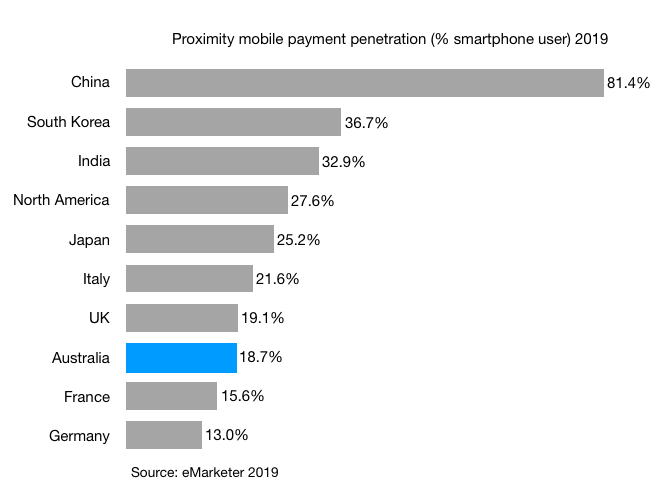 4. Digital buyer penetration in Australia is similar to other G7 countries and China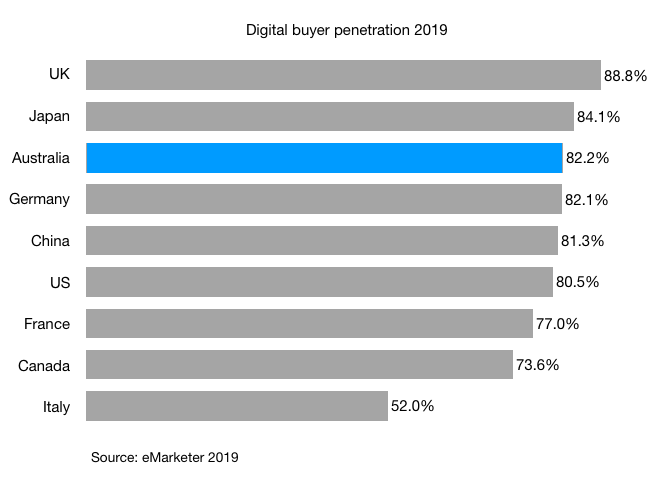 5. At nearly 38% OTT video viewer penetration, Australia is amongst the top countries in the world in terms of OTT video adoption rate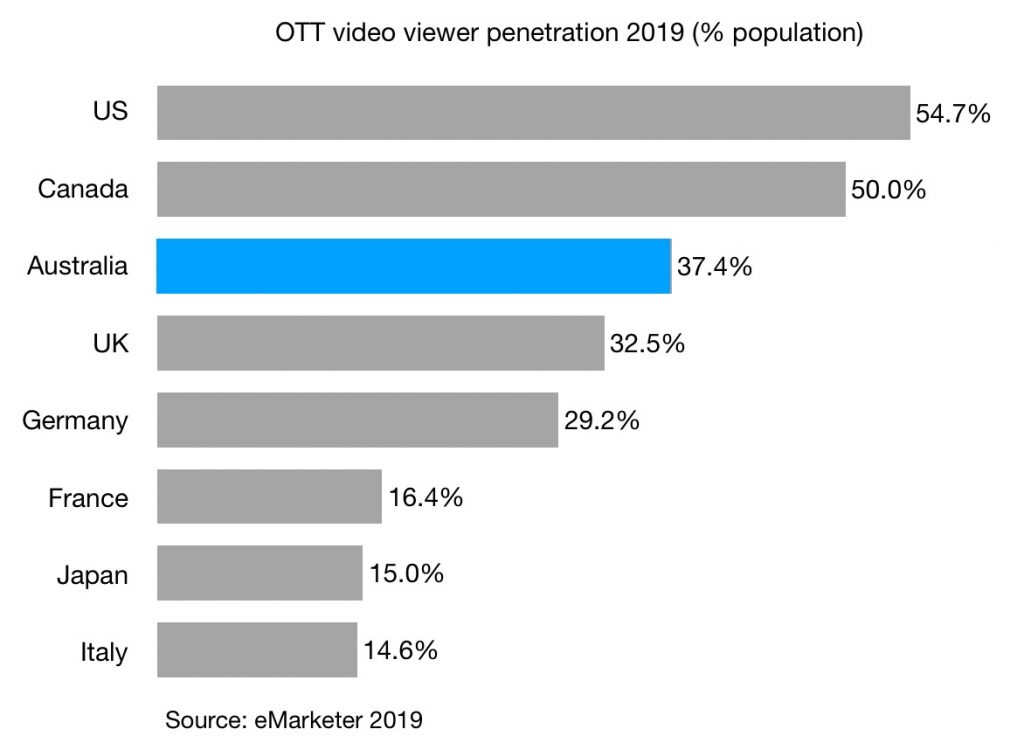 Netflix is the most popular OTT video provider in the market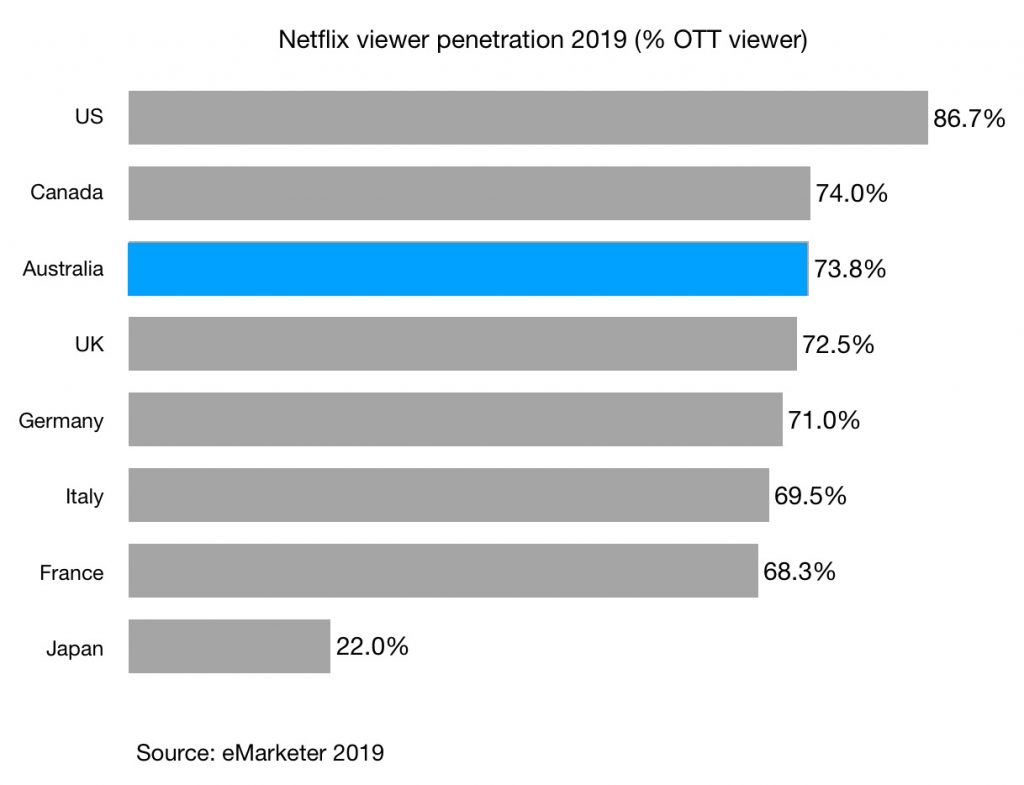 6. Social media usage is decreasing slightly in Australia
The graph below is from Deloitte Media Consumer Survey 2018. We can see the decline across age groups, with the biggest drop for millennials between 29-34 years old.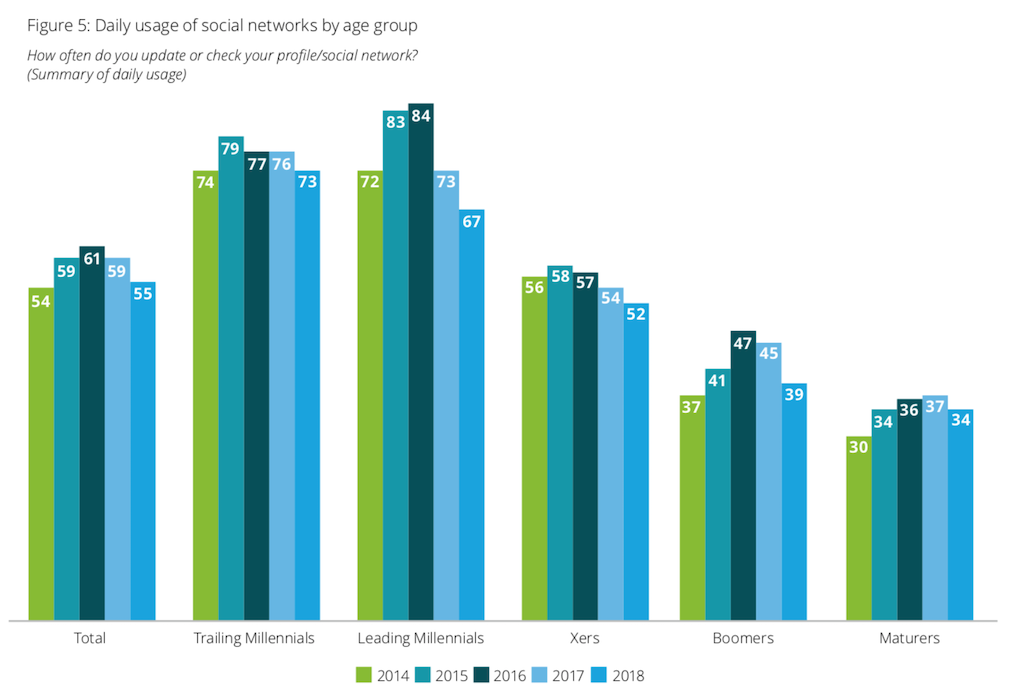 This is perhaps not surprising, given the fact that there is a big decline from 55% to 40% of respondents "who feel time spent interacting with friends on social media is just as valuable as time spent together in-person." (extract from the same report)
7. Internet of things (IoT) device ownership in Australia is still relatively low (less than 10% amongst internet users)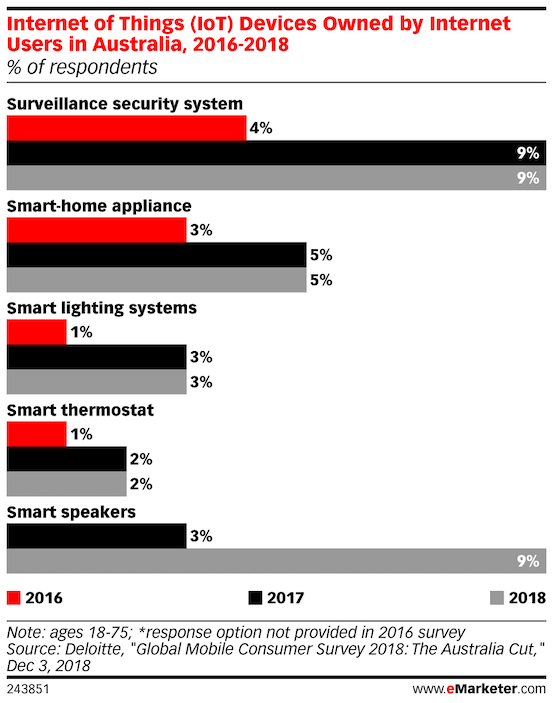 From the above graph, we can see that smart speaker ownership jumped by more than 3X from 2017 to 2018. A larger percentage has tried to use smart speakers but yet to buy them.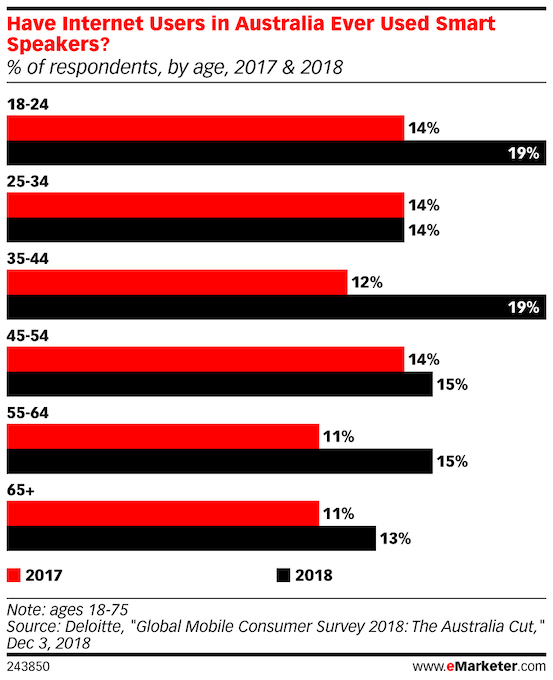 8. Connected fitness band and smart watch ownership growth is flat year on year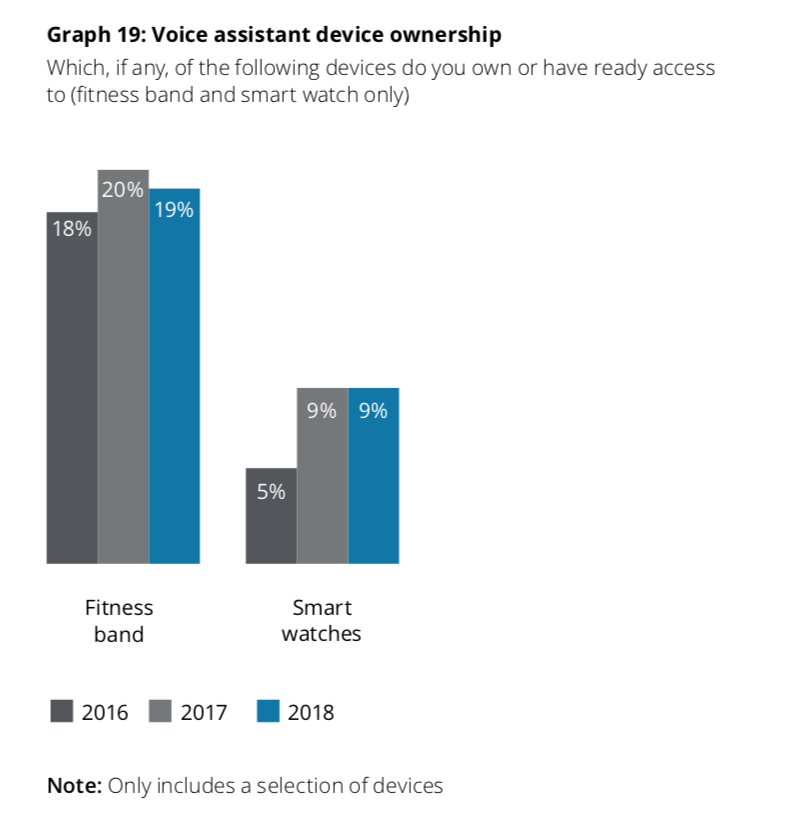 Data is from Deloitte Mobile consumer survey 2018.
9. While eSports is getting bigger in Australia, it can't be compared to the top 5 markets globally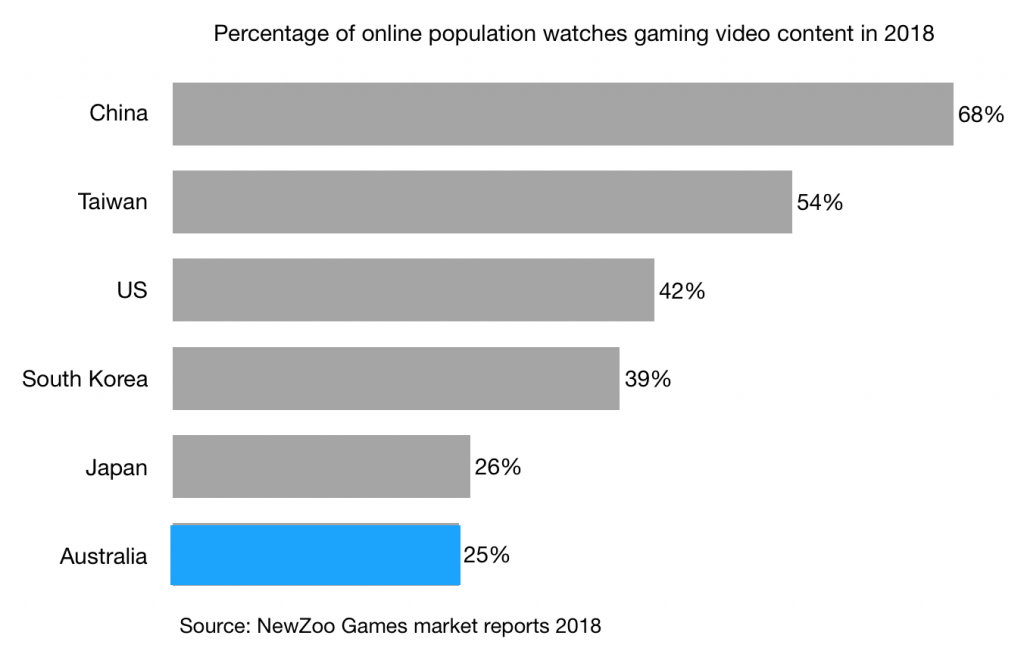 10. More than 80% of internet users in Australia are concerned with the ways companies are storing, using, sharing their personal data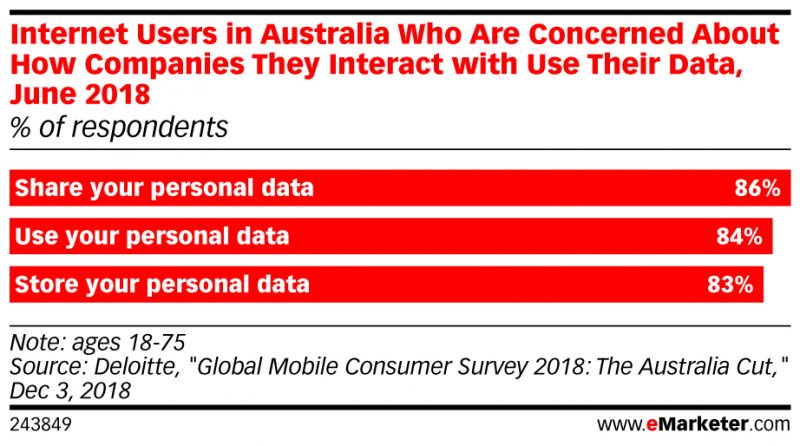 That's all from me for today on this topic.
Cheers,
Chandler