1. Total retail e-commerce sales in Australia is expected to be $17.33B in 2019 (5.4% of total retail sales)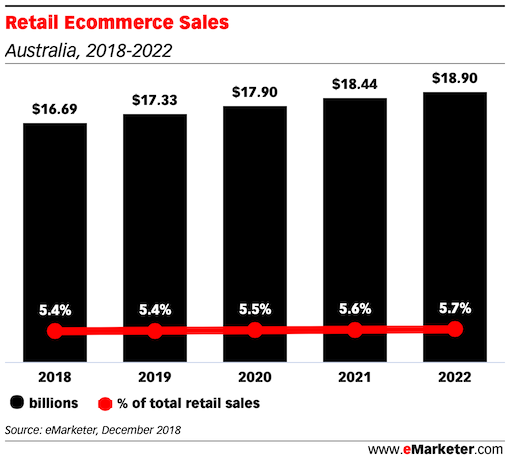 2. Australia e-commerce is, however, lagging behind China and most of the G7 countries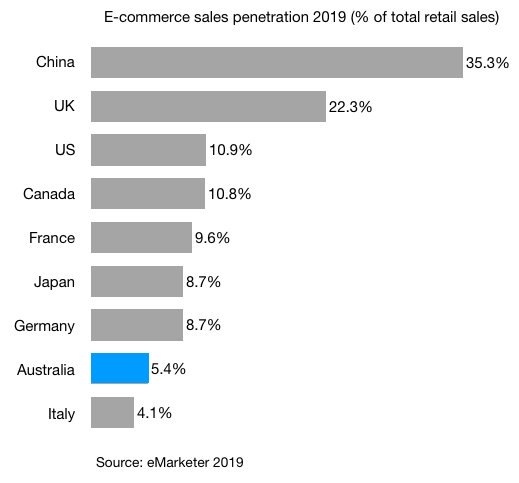 Australia e-commerce is lagging in terms of growth estimation too.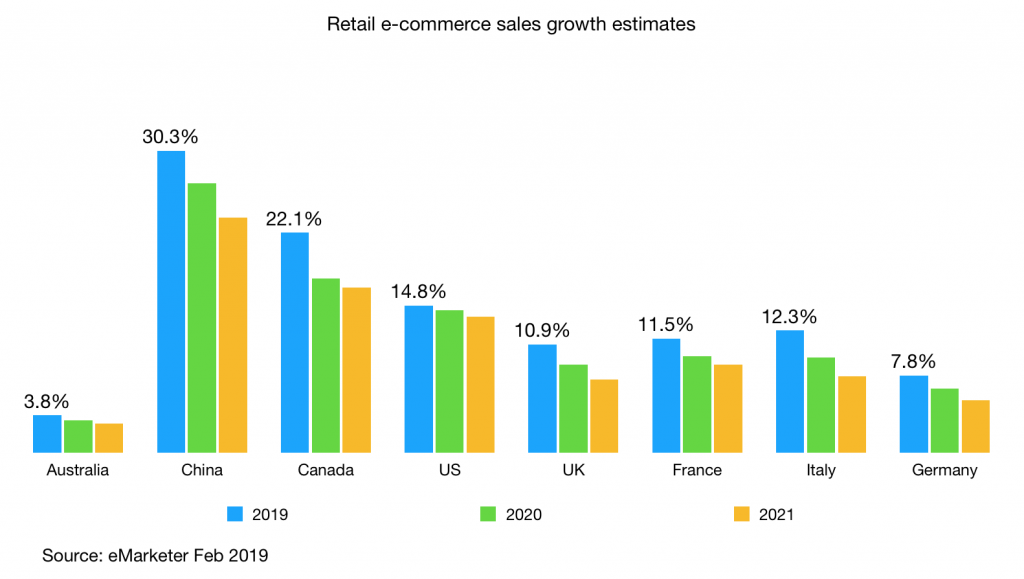 There are more than 14 million digital buyers in Australia (80%+ of internet population). And it's expected to grow modestly year on year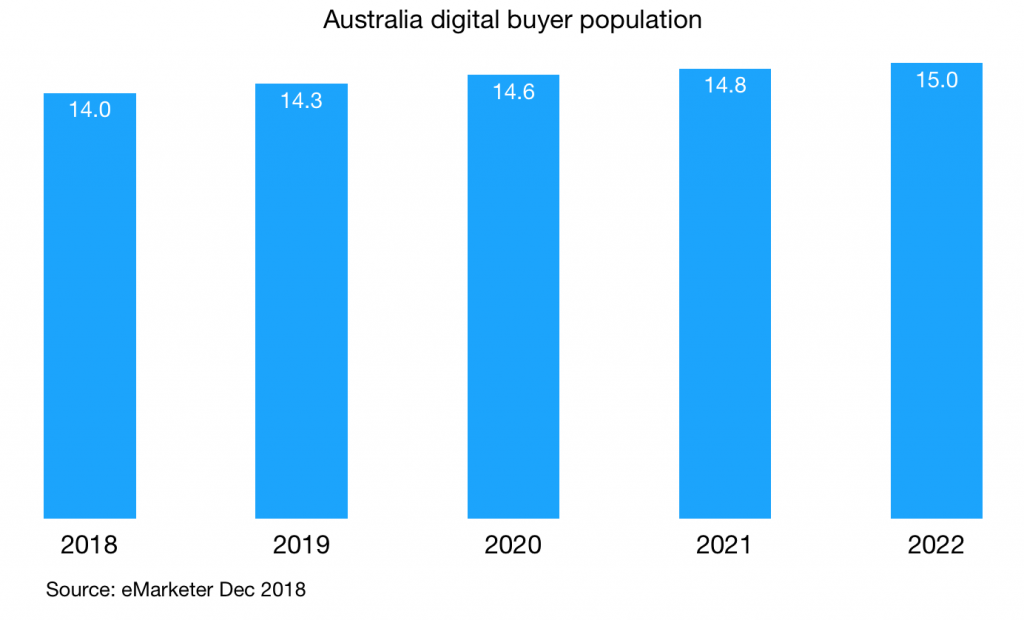 From a digital buyer penetration (as percentage of internet user), Australia is on par with China and other G7 countries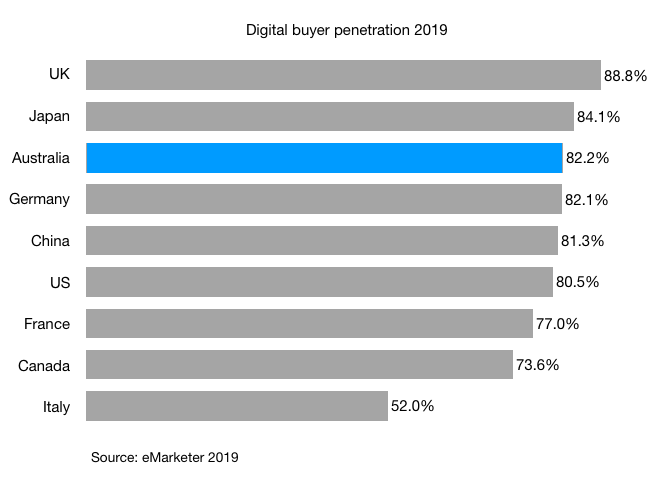 4. While lower than China, Australia mobile e-commerce sales penetration (as a percentage of retail e-commerce sales) is on par with other G7 countries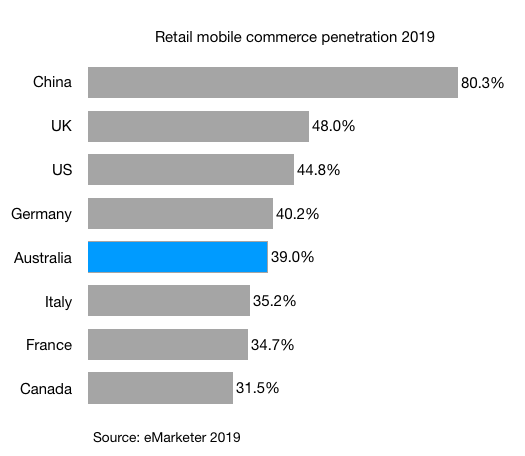 The shift to mobile e-commerce is expected to be slower in Australia versus China or other G7 countries.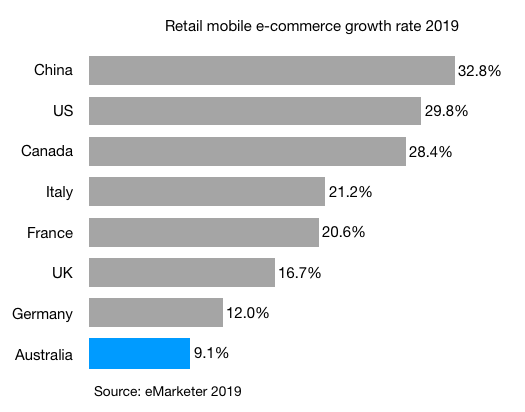 Interestingly, close to 80% of all mobile orders in Australia happen on iPhone and not Android phones, through the trend is slowing.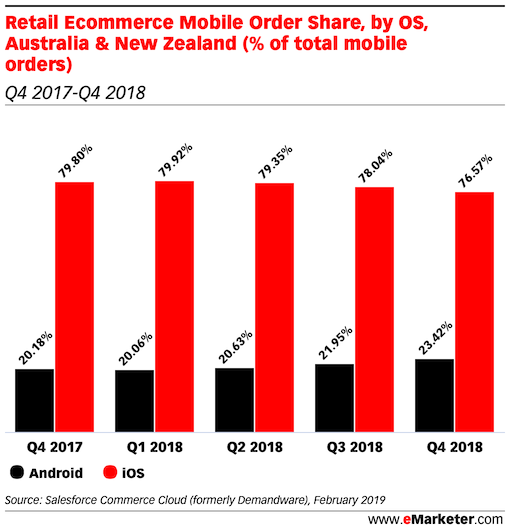 5. Bill payment service and online payment platforms are still the most popular digital payment Australia consumer uses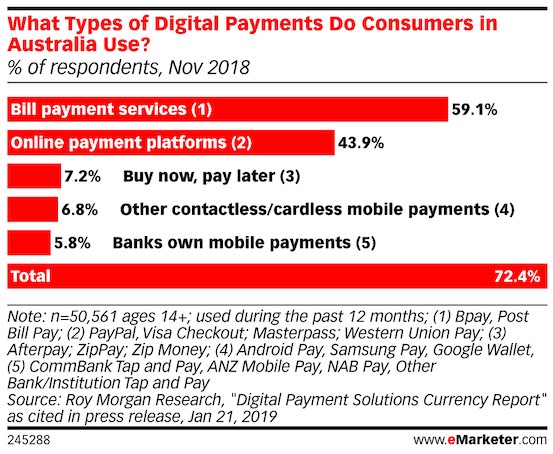 While payment /financing plan is not new for traditional retail, "Buy now, pay later" is getting more popular with online purchases. It helps to influence digital buyers in Australia to go for a more expensive item or make the purchase that they may not have done without financing.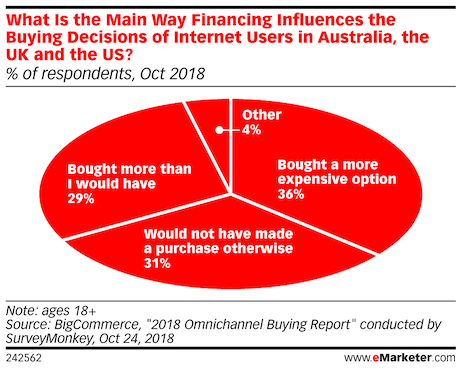 6. Top 3 categories for online purchases in Australia in 2018 are: variety stores, fashion, homewares/appliances
Data from Australia post "Inside Australian Online Shopping" report.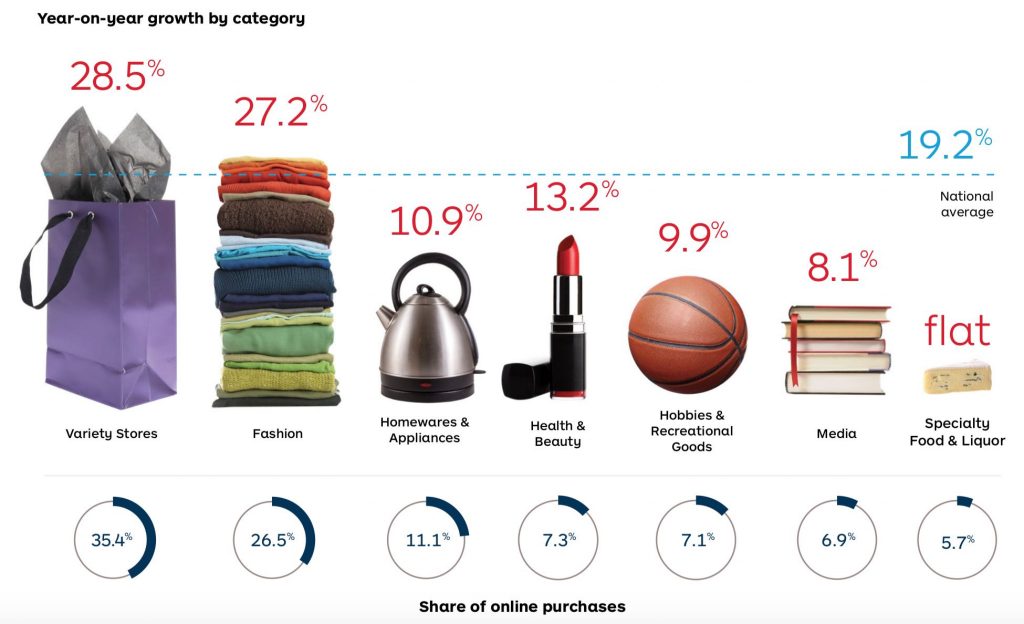 7. Top 10 online buying locations by volume in Australia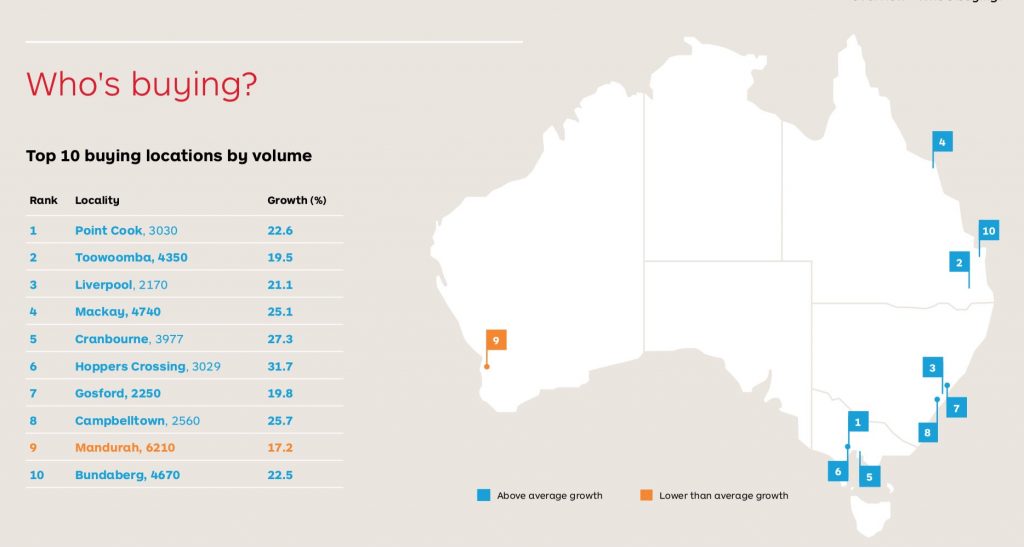 Again, data is from Australia post "Inside Australian Online Shopping" report.
8. eBay, Gumtree and Amazon are the top 3 B2C e-commerce platforms visited in Australia in 2018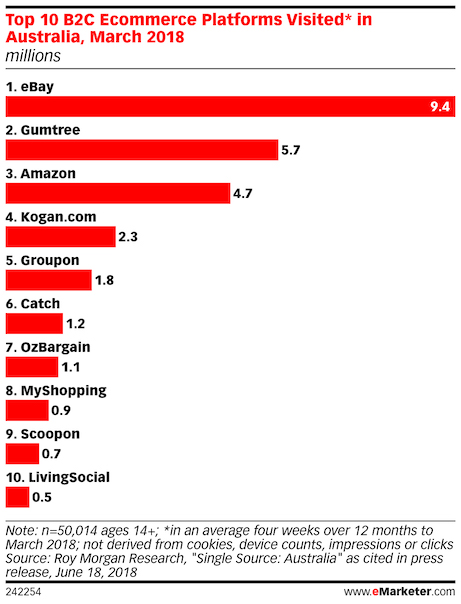 That's all from me for now.
Cheers,
Chandler