It's time of the year again when Campaign Asia and Nielsen releases the annual Top Brands in Asia research.
The research covered all of the 12 biggest markets in Asia from Australia, China, Japan, Korea, India to Hong Kong, Taiwan, Singapore, Malaysia, Thailand, Indonesia, Philippines and Vietnam.
The methodology seems solid as well with the use of online survey, gathering at least 400 respondents for all countries except India (800 respondents) and China (1200). "To be representative of market populations, survey quotas target age, gender and monthly household income." – from Campaign Asia.
There are a number of interesting facts from the study and below are some of them
1. L'Oreal is the biggest ad spender in APAC (including China)
To my surprise, if you take ad spend across APAC (including China),the biggest spender is L'Oreal ( with $2.8B) followed by KFC, Olay, McDonald's.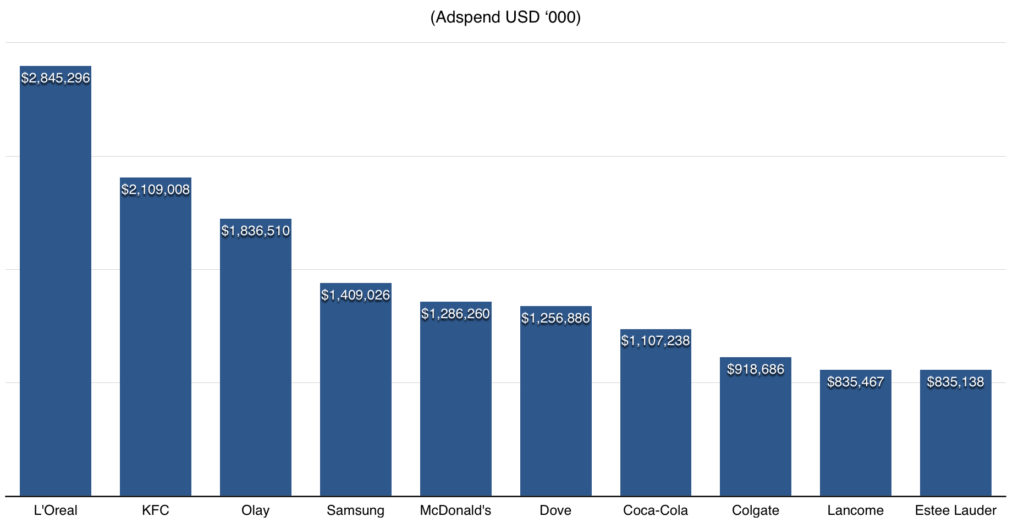 If you take ad spend in China and JP out, however, you would see a completely different picture. It's Samsung, Colgate and Dove are amongst the top 3 spenders.

Amongst the top 100 brands in APAC, they spend about 55% of their advertising budget in China alone, about 13% in JP and 31% for the rest of APAC. This is to show how important the two markets China and Japan are to the top 100 brands in the region.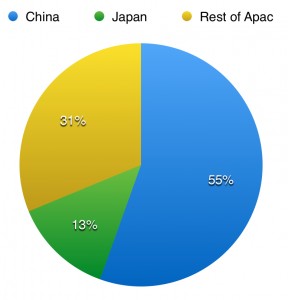 2. Top 10 brands in APAC based on consumer survey
Below is the data from Campaign Asia and if you want to shave full information, please subscribe to them

As you could see, Samsung is the number 1 brand across APAC. Samsung is also the number 1 brand in Singapore, Hong Kong, Indonesia, Malaysia, India, Australia, Korea, Thailand, the Philippines.
It is interesting to see quite a good balance of APAC origin brands vs international brands amongst the top 10.
From industry point of view, Consumer Electronics contributes 6/10 brands in the top 10, followed by Retail (3/10) and Food (1).
3. APAC Top 10 Consumer Electronics Brands
Again the data from Campaign Asia and Nielsen research: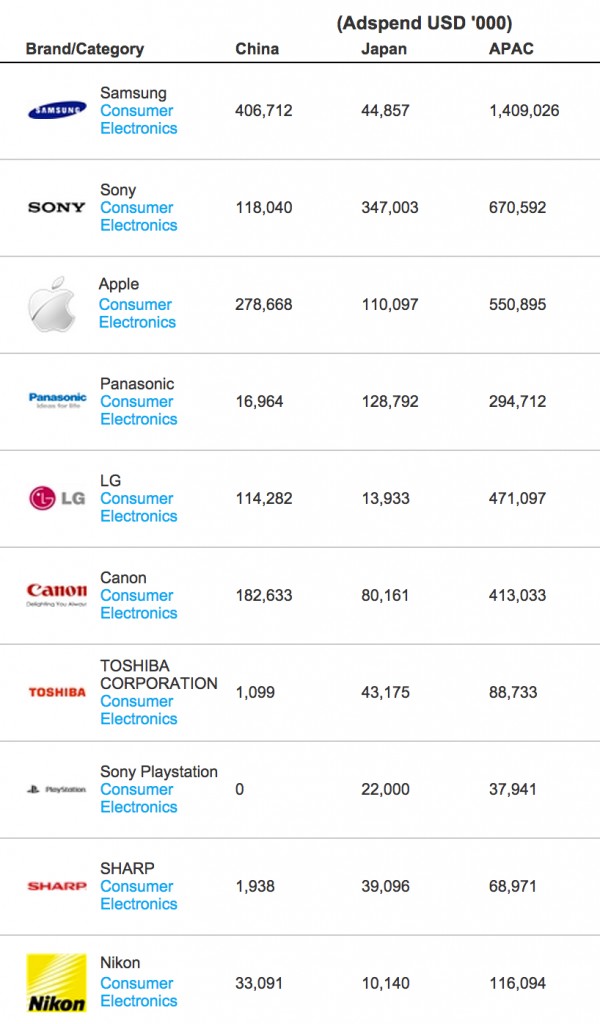 As you could see, Samsung ad spend equals ad spend from Sony, Apple and Panasonic combined in APAC.
Also, I am quite surprise to see Sony ranks so high in the list because its smart phone/tablet business is not doing well. Sony TV division has not turned profitable after a decade. However I guess since Sony has been a brand of choice for so many Asians for decades that it is still the top of mind for many of us.
That's all from me for today folks,
Cheers,
Chandler