Hi there, this post is part of the series about South Korea that I have been writing in 2019. You can find other posts here:
8 key facts about South Korea Mobile Game industry
10 key facts about South Korea e-commerce
South Korea digital marketing landscape (updated 2019)
1. Subscription Video on Demand (SVOD) penetration in South Korea is at around 18% of internet user, lower than China, G7 economies or worldwide average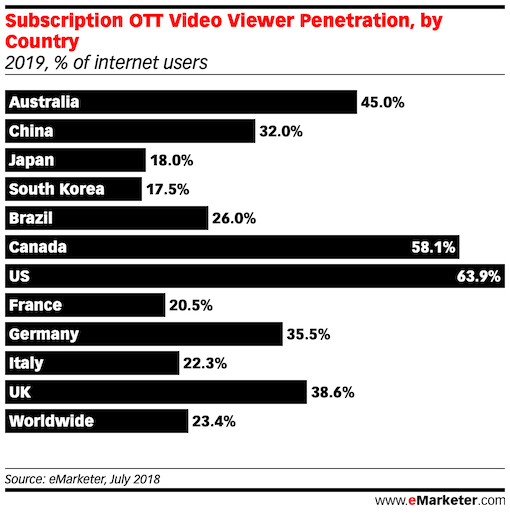 Growth rate for OTT service in the next few years is expected to be low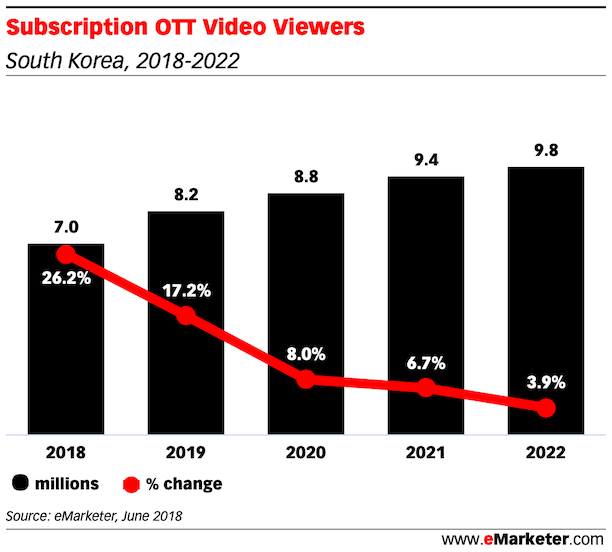 2. SVOD revenue in South Korea is estimated at nearly $500M in 2019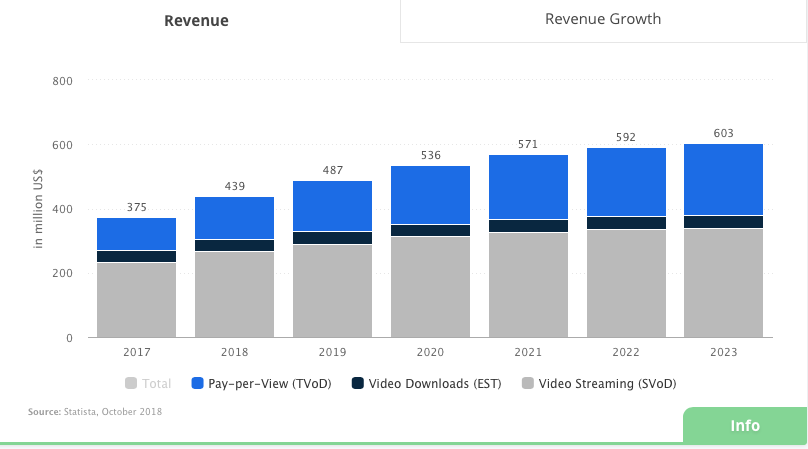 Data from Statista Oct 2018
3. South Korea Subscription OTT growth has been challenging because of the 100% penetration of pay TV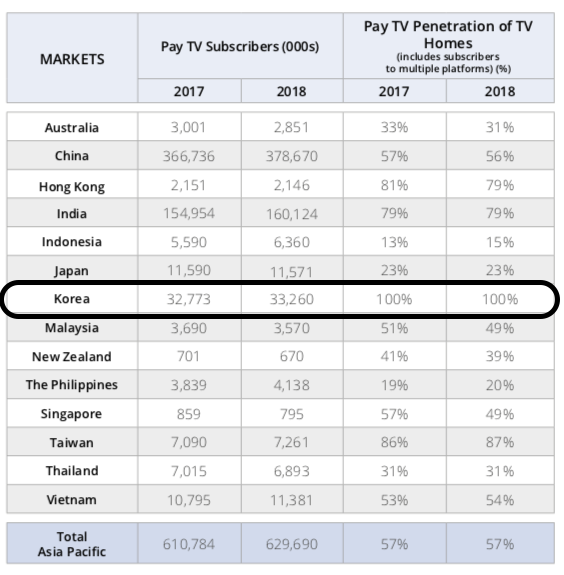 Data according to the Asia video industry report 2019
4. SVOD average revenue per user (ARPU) in South Korea is about 80% of an average multi channel TV service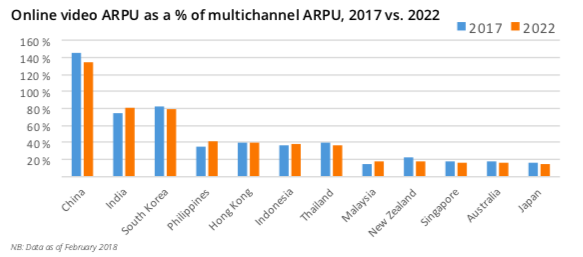 What this means is that SVOD platforms need to differentiate itself clearly via content in order to drive growth.
5. SK Telecom joined forces with South Korean broadcasters KBS, SBS and MBC to create more local content for their OTT services
To fight fierce competition from Netflix, YouTube to local competitors (Watcha Play, Kakao TV, CJE&M's TVing, LG's LGU+, Olleh TV etc.), SK Telecom and 3 other broadcasters joined their respective platforms Oksusu and POOQ in 2019. And according to Media Partners Asia, the combined paid subscriber base is going to be close to 1 million. This is still lower than the estimated 1.9 million subscribers for Netflix in KR (by eMarketer).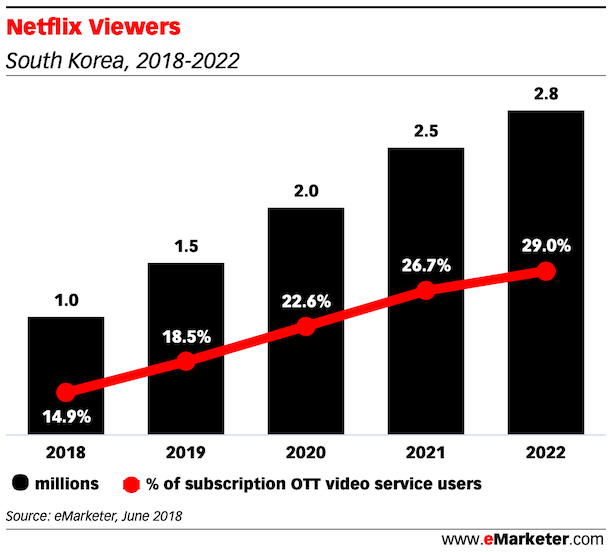 6. South Korean consumers watch eSports equally via TV and digital platforms
According to eMarketer report "Sports OTT Landscape in South Korea", unlike other countries, eSport is also available on many TV channels in South Korea like OGN (formerly Ongamenet, owned by CJ E&M), a cable TV channel that specializes in esports or AfreecaTV.
7. Amongst the younger demographics (19-49 years old), digital platform is becoming their preferred way of watching sports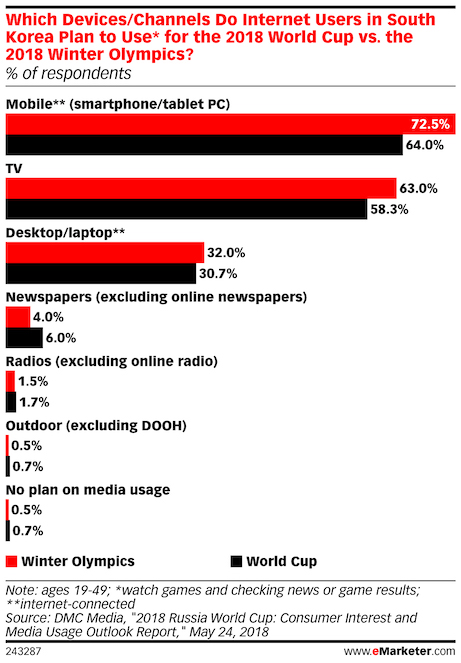 If you have any additional insights that you want to add, feel free to email me or drop it in the comment section below.
Thanks,
Chandler