Hi there,
While this post focuses on China luxury product marketing, it is part of a series about China that I have been writing in 2019. You can find more of them below:
China OTT subscription landscape: 8 key facts and trend
China influencer marketing – 8 key facts you need to know
China mobile games : 8 key facts and trends
China (the largest retail market in the world): key facts and trends
8 Key facts about china advertising landscape
9 key facts about China digital landscape
1. China is the largest luxury product market in the world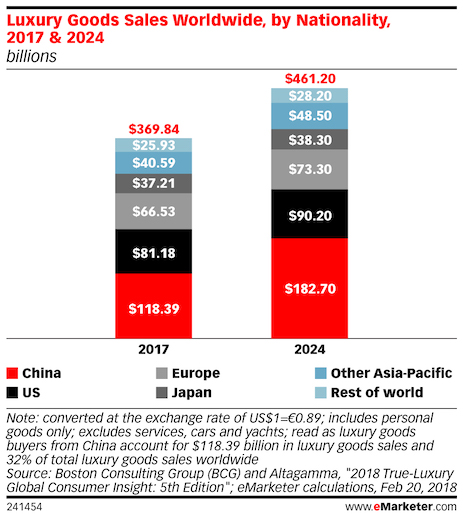 A similar report by McKinsey points to the same direction. In 2020, China luxury good spending will be one third of the whole world.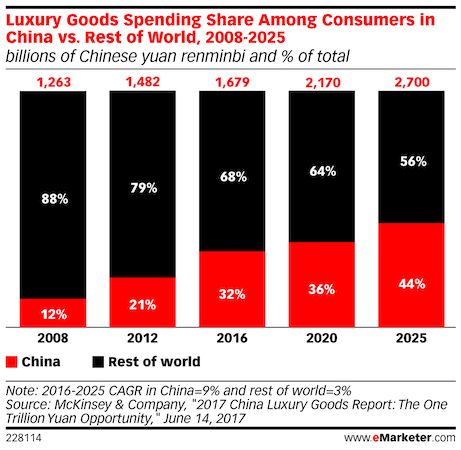 2. Affluent consumers in China are relatively younger than those in the US or Japan
According to BCG and eMarketer, 80% of affluent consumers in China are under 45.
3. Personal care and beauty products and Jewelry lead the growth in sales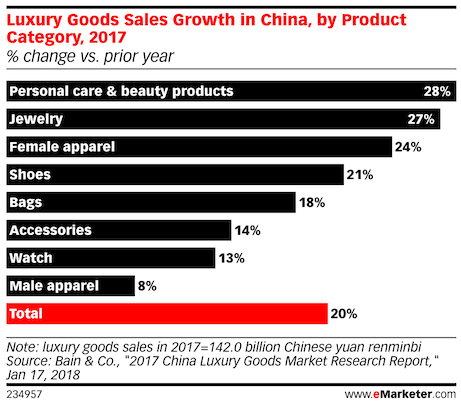 4. Chinese affluent consumers increasingly buy luxury goods at home vs overseas
Report from BCG and Altagamma indicates this trend below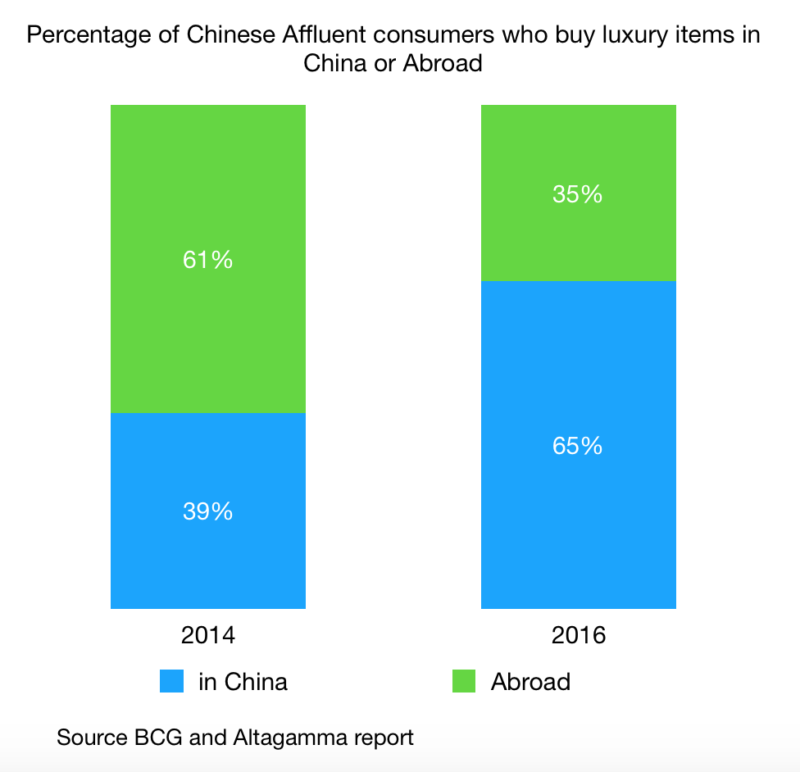 This graph will tell you a bit more about the context behind this shift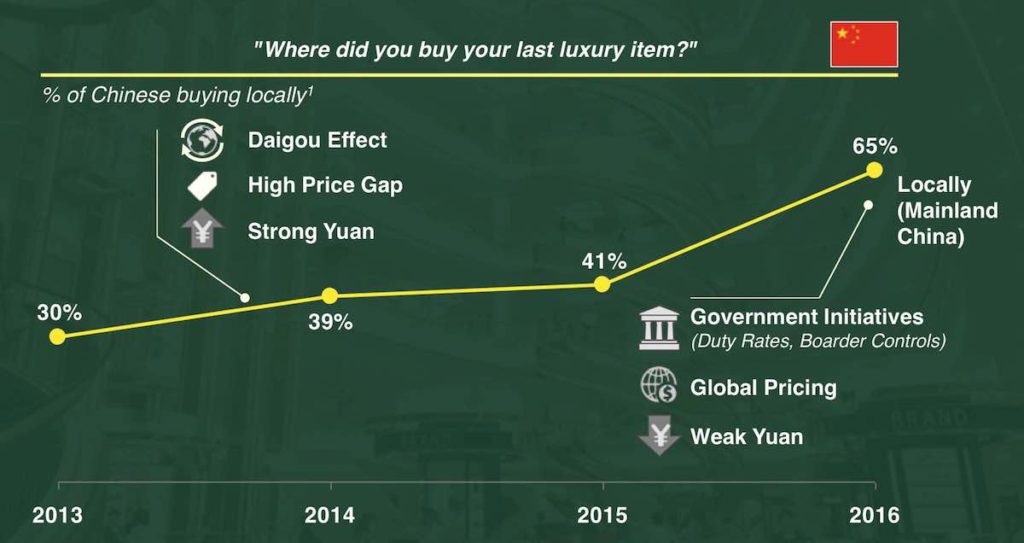 Daigou is an overseas surrogate shopper who buys goods overseas for mainland Chinese customers and send them back.
5. More than 90% of luxury good sales happens offline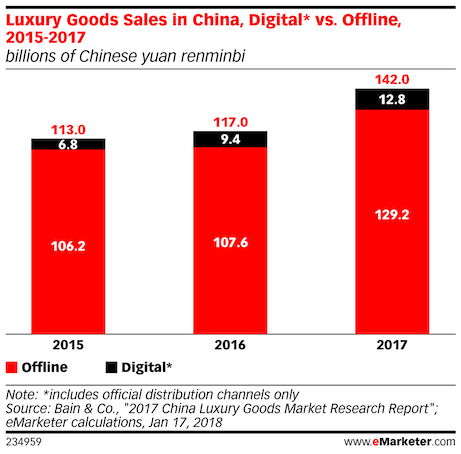 6. More than 60% of luxury good media ad spend is on digital channel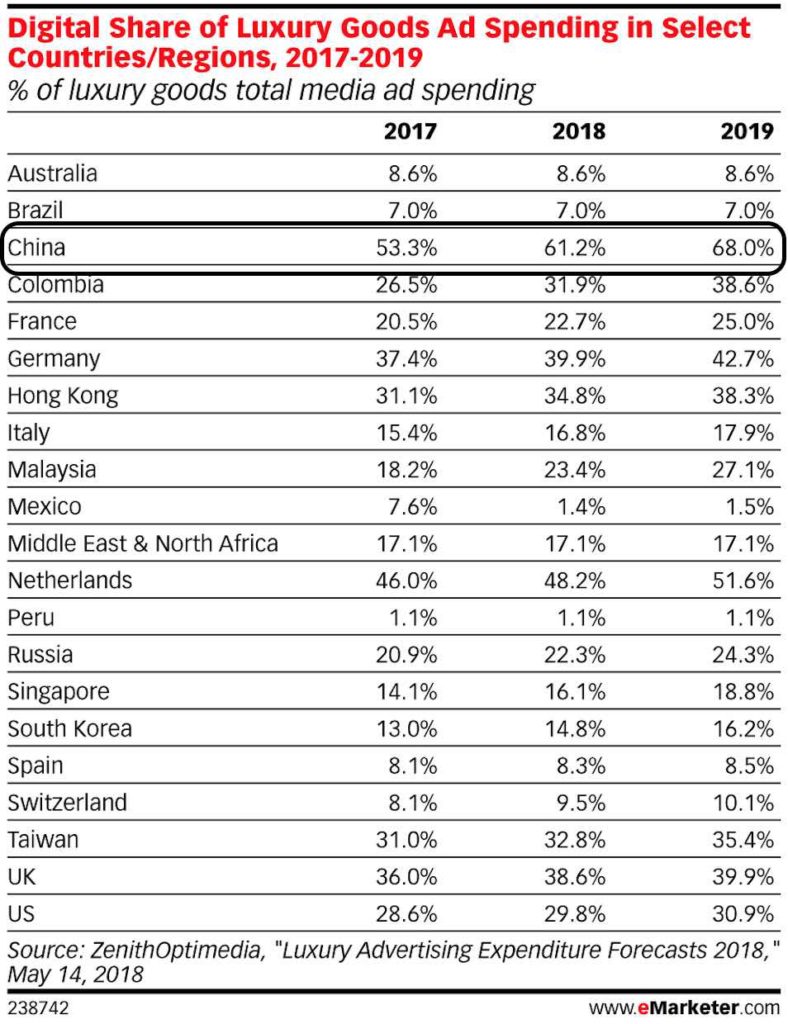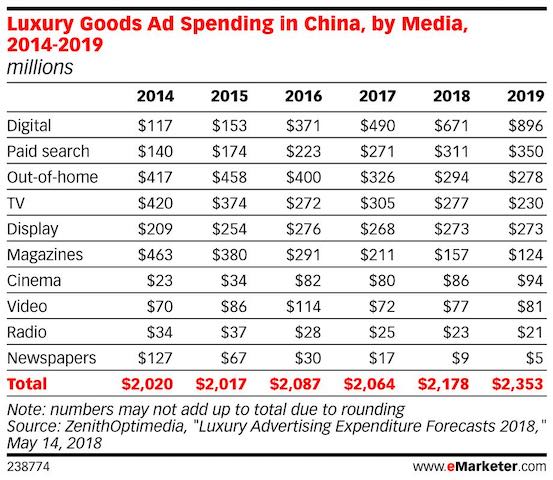 7. Digital channels are heavily used to research for luxury goods in China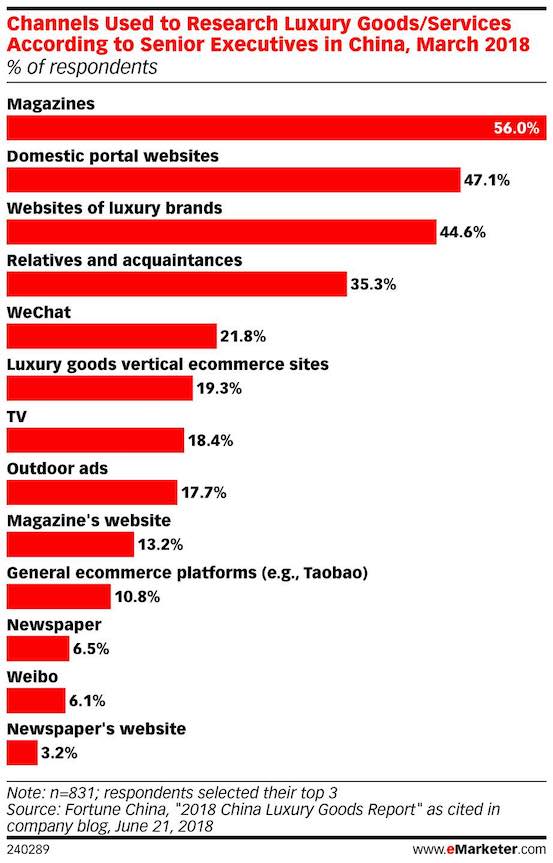 8. Key opinion leaders (KOL) have as much impact on opinion and decision of affluent consumers in China as brand websites or other channels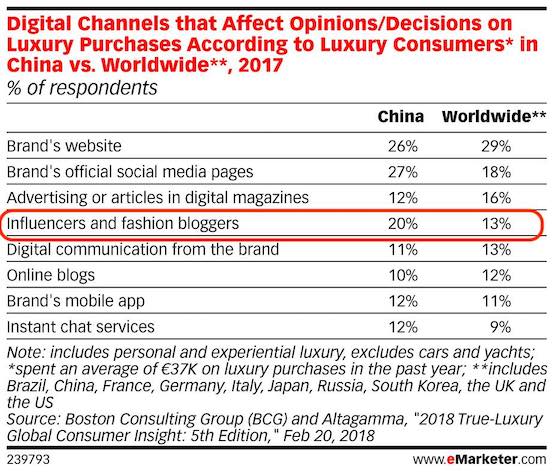 Cheers,
Chandler