1. Japan media ad spending per person is on par with other G7 countries and half of that of the US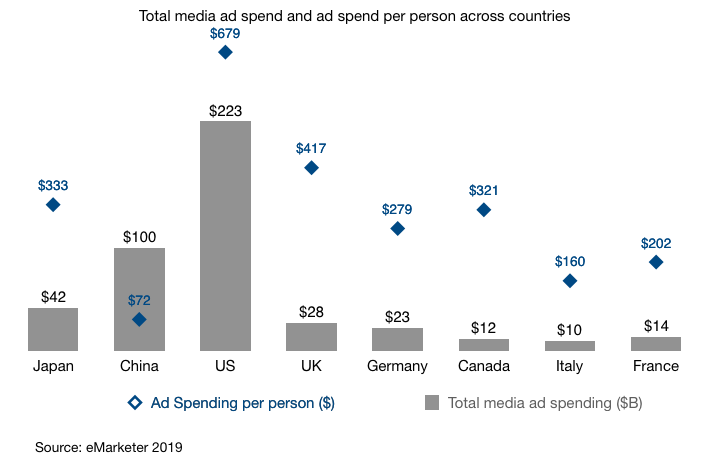 The absolute total media ad spend in Japan is lower than China mainly due to the huge Chinese population vs Japan.
2. Japan total media ad spending is expected to grow around 2% in the next few years – slightly better than the Japanese economy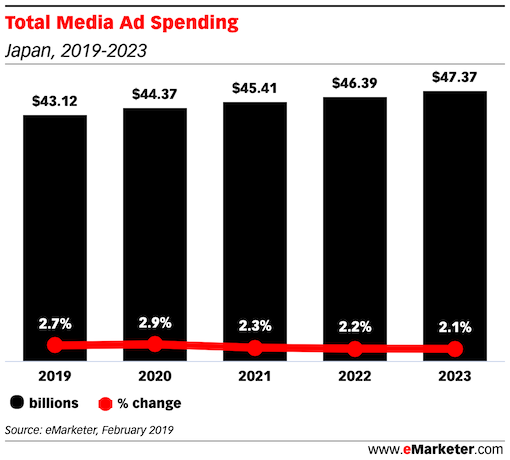 From the Japanese government, 2019 expected growth rate for the economy is around 1.3%.
Japan ad spending growth rate is significantly lower than China or other G7 countries, except for Italy.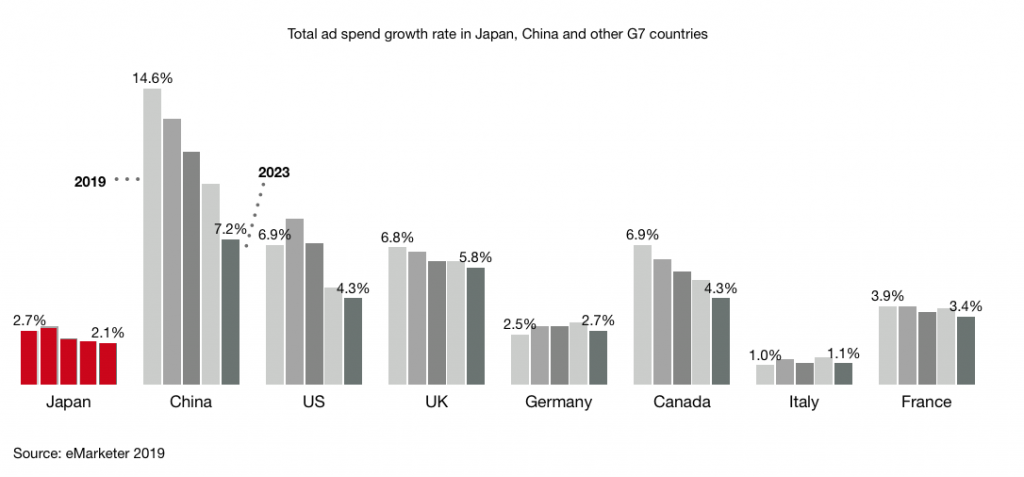 3. Digital and TV have the largest share of the total media ad spending in Japan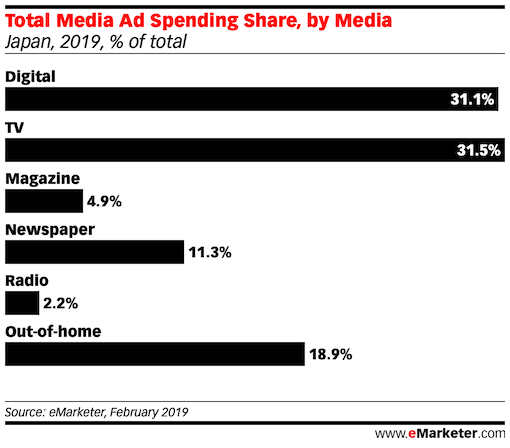 4. Digital ad spending growth rate outpaces any other media by a wide margin in the next few years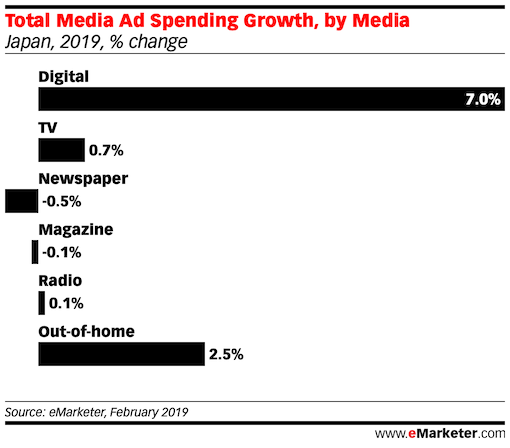 This trend continues over the next few years as per the table below. Out of home growth rate is on par with the overall media ad spend growth rate, which demonstrates the resilience of the channel.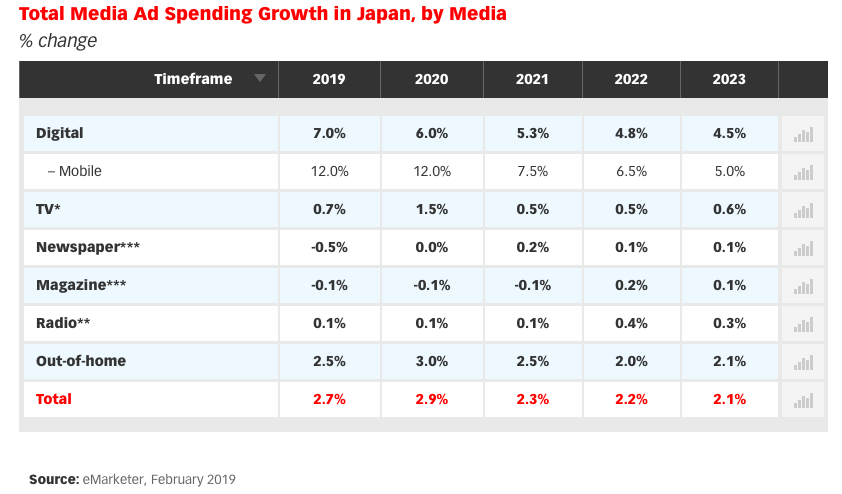 This trend is not surprising given the negative growth in time spent on media in Japan.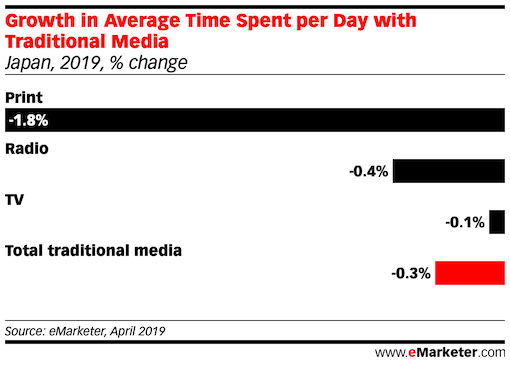 5. Mobile ad spending as a percentage of total ad spend in Japan is significantly lower than China, South Korea or many other G7 countries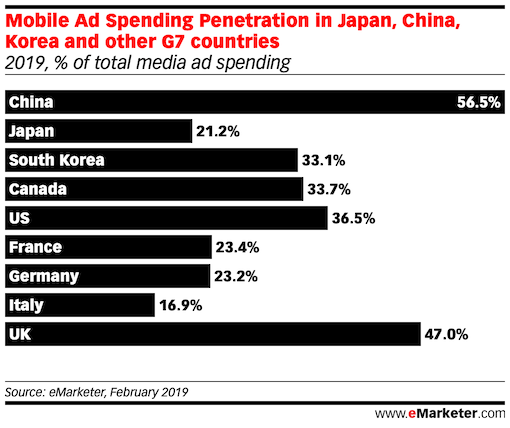 This partly shows that Japan advertising scene is not as advanced as other markets.
6. Within digital, display is expected to out grow search while classified is shrinking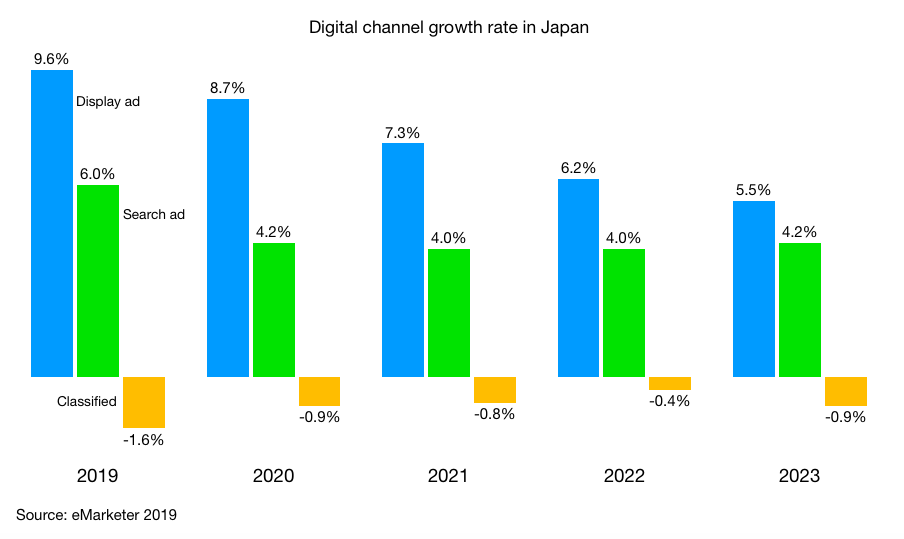 7. Similar to China, South Korea and other markets, influencer marketing is big in Japan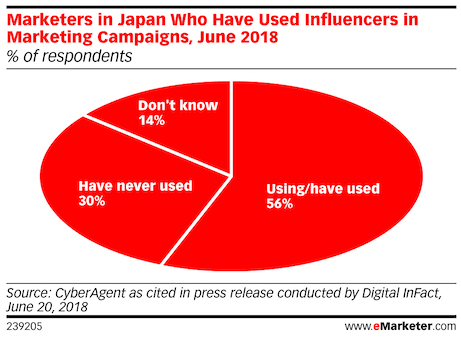 That's all from me for today on this topic. This post is part of a series about Japan that I have been writing in 2019. You can find them below:
Key facts about Japan Digital Landscape (updated Jan 2019)
8 key facts about Japan Mobile Game Industry (update Mar 2019)
8 key facts about Japan Subscription Video on Demand (SVOD) landscape
Cheers,
Chandler