As some may know, we bought our first car in the US last year. It is a Kia K5 2023, EX trim level with a full upgrade. I wrote about our experience and learnings after buying the car here. Below is what we think about it after the first 8,000 miles, in no particular order, from the perspective of a family of three.
(If you are interested in how we feel about the car after 15,000 miles, I include the link at the bottom of this post.)
Table of Contents
Pros of Kia K5 2023
Smooth and Composed ride
The Kia K5 provides a comfortable driving experience, with well-controlled handling and a smooth suspension setup. It performs well in city traffic and highway cruising. The pedal is quite responsive and I like it that way.
Comfortable and Spacious Cabin
Our 10-year-old daughter can sit comfortably in the back seat, and the cabin is spacious enough for our family.
It is quiet on the highway, much better than other mid-tier brands.
Impressive Technology Features
The 10.25-inch touchscreen is intuitive and user-friendly.
The Bose surround sound system with 12 speakers is excellent.
Fully powered seats with two profiles make switching between drivers easy.
Heated driver and front seats, as well as a heated steering wheel, provide extra comfort during cold weather.
The back seats have two USB charging ports, which are very convenient.
The auto-hold brake function is particularly useful so you don't have to press the brake pedal during traffic stops.
Highway driving assist (HDA) works relatively well. HDA is especially useful when there is a traffic-jam because the car can start, drive, and stop by itself. You don't have to use the pedals continuously.
360 Camera and front/rear sensors work really well, so it's easy to park in tight spots.
Safety Features
Kia's safety features, such as blind spot alert, forward collision avoidance, and rear collision avoidance add an extra layer of peace of mind.
Fuel Efficiency
The car's fuel efficiency of 32 MPG on highways is accurate, and it even hit 32+ – 34 MPG during our 3,000-mile road trip.
Kia Access Mobile App
The app has essential functions like remote-lock and remote-start engine, making it convenient to use.
The convenience function is useful in winter because you can set up what time to turn on the car, set the temperature, turn on the heated seat and steering wheel, and the defrost function for the front or rear mirrors.
You can also set which day of the week you want to turn these functions on.
Our family likes it a lot. I often set it up so that the car is turned on 10 mins before my wife uses it in the morning, and she feels very comfortable getting into the car.
Cons of Kia K5 2023
Limited Availability
There were not many new Kia K5 cars available when we bought ours, resulting in a dealership markup of $5k. I hope the situation improves substantially now.
Apple CarPlay Issues
Apple CarPlay doesn't work well with the Bose surround sound system, limiting sound output to the front speakers only. This issue was fixed after a software update though.
We didn't face this issue with Android Auto, strangely.
Touchscreen Responsiveness
The touchscreen responsiveness could be improved, as it takes 2 – 3 seconds for the screen to react to button presses. The delay may make you think you haven't pressed the button and try to press it again.
The armrest is not convenient for short people
If you are below 1.6m or 5.24 feet, you will have a hard time resting your arms during long drives.
Highway Driving Assist (HDA) System
The HDA system constantly tries to reach the maximum speed set, which can be inconvenient during turns.
Clunky Software Update Process
The software update website and workflow for the Kia K5 are quite clunky. It is not intuitive enough from the list of updates which one is suitable for your model. They want you to look at the navigation or audio screen screenshots and decide if your model matches any of those.
Convenience Function Limitations
As someone who sets the remote start schedule to run daily, the app doesn't have a good way to control precisely when to start and then stop the engine. Specifically, for the start time, the time is rounded to the closest 10-minute increment, so you can not set the car to start at say 7.15 or 7.25. You can only set it to start at 7.10am or 7.20
Due to each person's schedule, having a 5-minute increment is better.
See the screenshot below for the example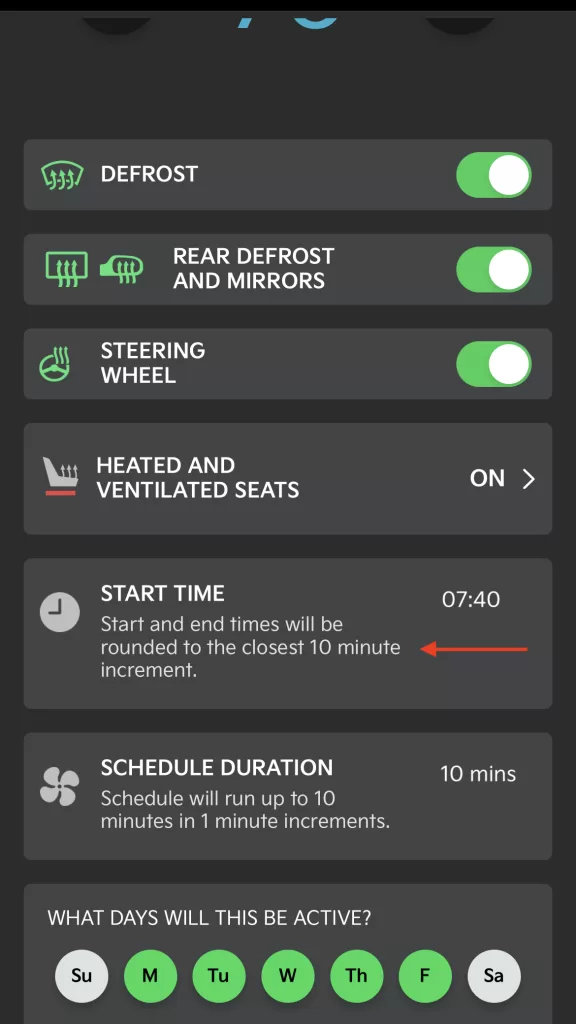 Below are some pictures of the car in case you want to know what Kia K5 looks like in real life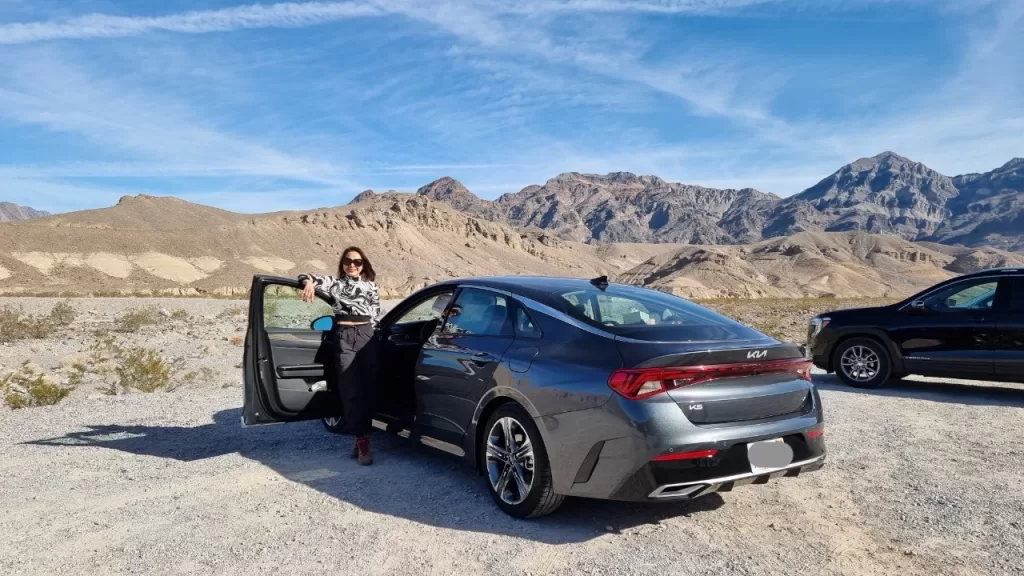 Additional FAQs
Is Kia K5 a reliable car?
Our experience with our brand new Kia K5 2023 has been great in terms of reliability, but it's best to consult other authoritative sources for a more comprehensive understanding.
Are Kia K5 good on gas?
Yes, it is pretty good on gas, per the manufacturer's estimation. We easily hit 32+ MPG during road trips or a combination of city/highway.
Has the Kia K5 2023 been recalled?
Yes, early in 2023, Kia K5 2023 was recalled. The side curtain airbag may have been installed incorrectly. Just bring your Kia to an official dealership, and they will take care of the rest. It takes less than 2 hours for them to complete the checking.
Are Kia K5 seats comfortable?
While this is subjective, we find the seats very comfortable even on long drives.
Does Kia K5 take 87 gas?
Yes, 87 gas is fine. This is the copy from the owner's manual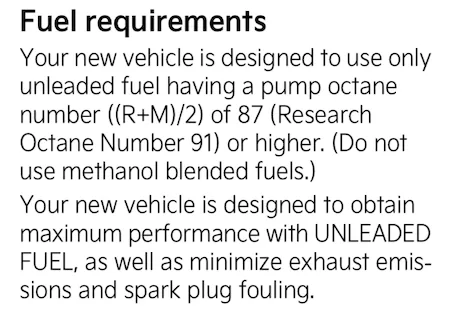 How often does Kia K5 need oil change?
Below is the recommendation from Kia K5 2023 owner manual. They are broken out between normal driving conditions and severe driving conditions. An explanation of what severe driving condition means is included too.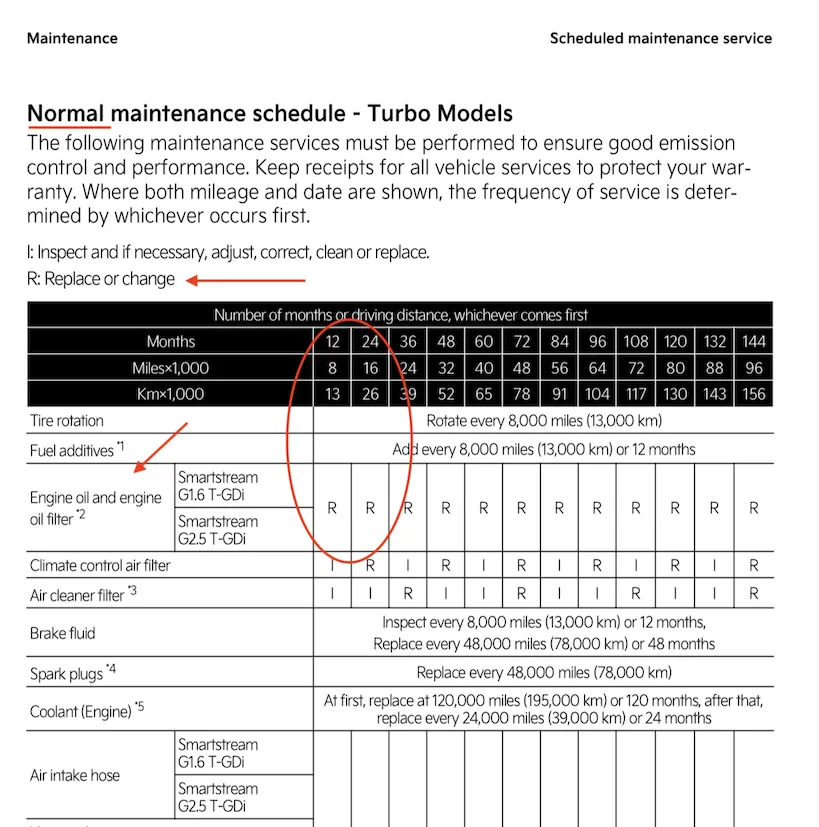 What is "kn car brand"?
If you are searching for "kn car brand" in the US, it is likely that you are looking for "Kia". The Kia new logo can be a bit confusing and people may read it as "Kn".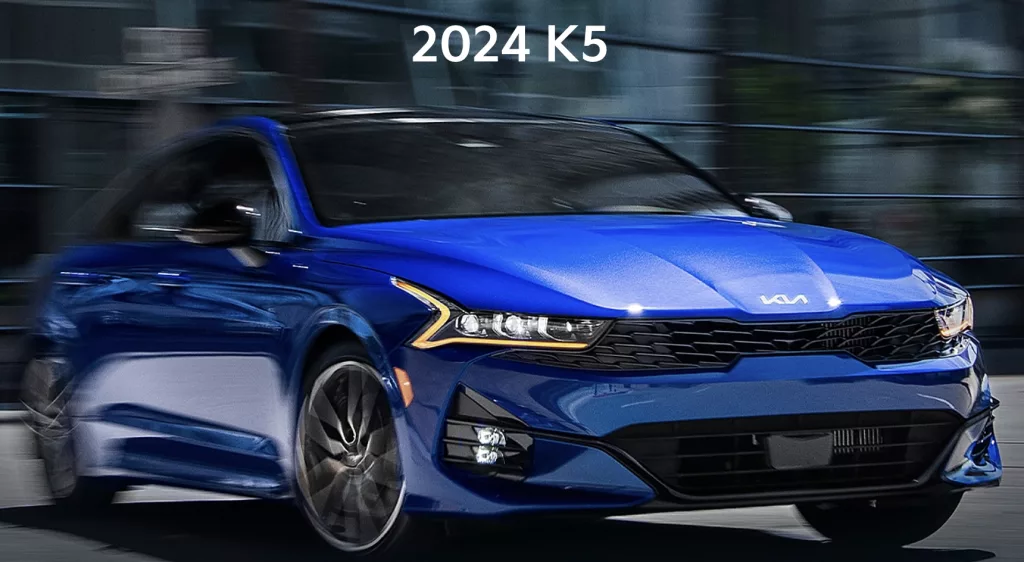 Quick update After 14,000 miles
I wrote another piece about the car after 14,000 miles here. TL;DR: we haven't faced any reliability issues after 14,000 miles and continue to be happy owners.
Conclusion
Our family is quite happy with the Kia K5 2023. Its impressive performance, technology features, and advanced safety features make it a standout option in its class. Despite a few drawbacks, such as limited availability and some technology-related issues, the car has served our family well over the first 8,000 miles.
Cheers,
Chandler